U.S. government disaster response teams and other relief organizations were mobilizing Tuesday to help Haiti after the country was struck hard by Hurricane Matthew.
The storm had maximum sustained winds of 145 mph when the storm made landfall near Les Anglais in Haiti's southwestern tip at around 7 a.m. Tuesday, the National Hurricane Center said.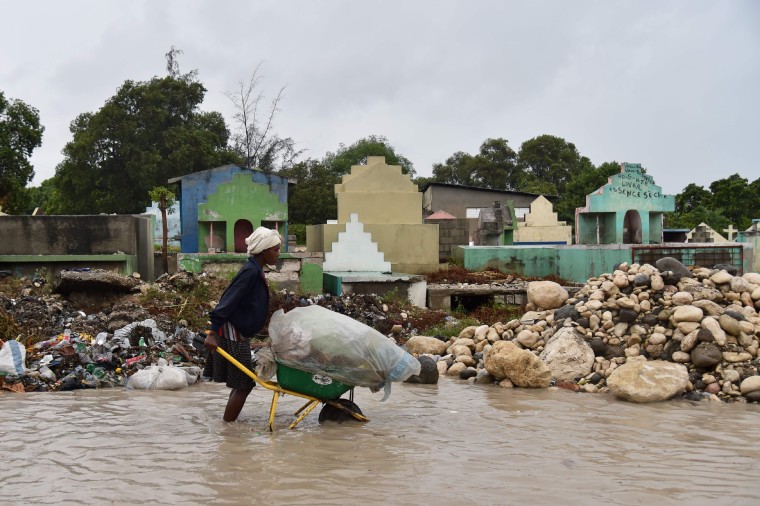 The relief organization Medic Samaritan said widespread structural damage, downed trees and severe flooding was reported from Les Cayes north to the city of Jeremie.
Catholic Relief Services and the group Save The Children were among the organizations ready to move personnel and relief items to the country.
"Outside of immediate food, the greatest needs will be shelter, water and hygiene supplies," CRS said in a statement.
"The situation in Les Cayes is catastrophic, the city is flooded, you have trees lying in different places and you can barely move around, the wind has damaged many houses and taken away their rooftops," said Deputy Mayor Marie Claudette Regis Delerme, speaking from the town of about 70,000 people.
A spokesman for Haiti's minister of communication said communication has been lost with Jeremie, a city on the northern coast of the country's southwestern Tiburon Peninsula. A bridge washed away, cutting off access to the southern peninsula from a major road, the executive director of Medic Samaritan in Haiti said.
Related: Hurricane Matthew Slams Haiti as U.S. Evacuations Feared
At least two people were killed by Matthew in Haiti, the country's civil protection agency said Tuesday, including a fisherman from Saint Jean du Sud, who drowned in rough waters churned by the approaching storm on Sunday.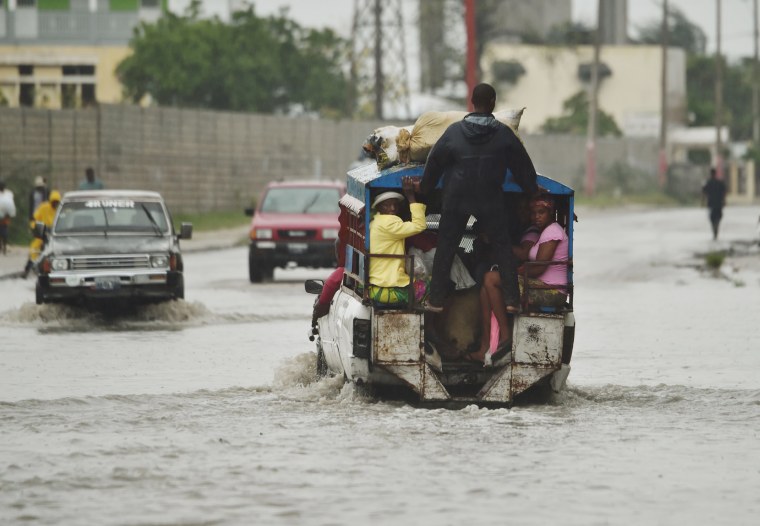 A total of eight have been killed in the storm, with four killed in the Dominican Republic, authorities said.
The storm was expected to dump up to 20 inches of rain on parts of southern Haiti and southwestern Dominican Republic. Isolated areas could get up to 40 inches, the hurricane center said.
The U.S. is providing $400,000 in initial relief assistance to Haiti and Jamaica, and a U.S. Agency for International Development disaster assistance response team has been deployed in the Caribbean, State Department deputy spokesman Mark Toner said Tuesday. USAID said it had prepostitioned emergency relief supplies in Haiti.
"It's going to be quite devastating," said Jessica Pearl, Haiti country director for Mercy Corps, an aid organization. "Haiti is very mountainous, and there's no system for channeling the water."
Related: 'Humanitarian Disaster' Looms for Impoverished Haiti
The U.S. Navy is sending three ships, including the aircraft carrier USS George Washington and a hospital ship, and around 190 Marines to the region, the military said.
In southern Florida, which is preparing for possible impacts as the storm moves north as well, the relief group Food for the Poor was gathering supplies and expected to ultimately send two million pounds of rice to Haiti, NBC Miami reported.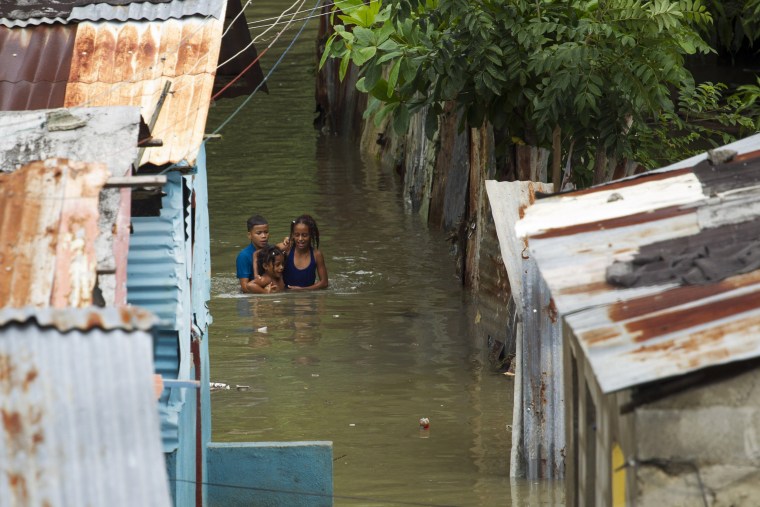 "Haiti has just finished a year-long drought which decimated their crops. We've had reports their cattle has drowned and are very much in need of food," the group's executive director, Angel Aloma, told the station.
Related: Will Replacement to Lost Ship El Faro Sail Amid Hurricane Matthew?
Matthew was the most powerful hurricane in the Atlantic since Felix in 2007, the hurricane center said when Friday when the storm briefly strengthened to a Category 5 storm. It later was downgraded to a Category 4. The last Category 4 to brush past Haiti was Hurricane Cleo in 1964.
Haiti is also still recovering from a devastating 2010 earthquake with killed more than 220,000 people, left 1.5 million others homeless and caused an estimated $14 billion in damage.