A campaign to help reunite immigrant families separated at the border has raised more than $5 million on Facebook, in what the social network says is its largest single fundraiser ever.
The fundraiser, created by Silicon Valley couple Charlotte and Dave Willner on Saturday, set out to raise $1,500 for the Refugee and Immigrant Center for Education and Legal Services (Raices), the largest immigration legal services provider in Texas. At one point, it was raising $4,000 a minute.
The call for donations comes amid outrage over the Trump administration's forced separation of migrant children from their parents at the southern U.S. border. Nearly 2,000 children, including infants, were separated from their families in a six-week period.
President Donald Trump's "zero tolerance" immigration policy has prompted nationwide protests, an unusual call for bipartisan cooperation from first lady Melania Trump, and a slew of harrowing images of terrified children ripped from their families.
One picture, of a Honduran toddler sobbing as her mother was searched and detained, inspired the Willners to start their fundraiser.
"It was the closest thing we could do to hugging that kid," Dave Willner told The San Jose Mercury News. The paper reported that the Willners have a 2-year-old daughter — the same age as the young asylum-seeker in the photo.
The $1,500 that the Willners had aimed to raise is the minimum needed to cover bond fees for one parent to be able to collect a child from government custody while awaiting an immigration hearing. The Willners then set a new goal of $5 million, which they exceeded Tuesday afternoon.
Facebook has made a concerted effort to be at the forefront of charitable giving on social media. It has offered "Donate" buttons for nonprofits since 2015 and launched Facebook Fundraisers in 2017. In November 2017, the social platform waived all nonprofit fundraising fees, so 100 percent of donations via Facebook's payments platform goes directly to the nonprofit.
Roya Winner, the consumer communications manager for Facebook's charitable initiatives, confirmed that this is the largest single fundraiser to date for the social network. She said on Tuesday morning that there had been more than 100,000 donations, with an average donation of around $50.
Facebook CEO Mark Zuckerberg and chief operating officer Sheryl Sandberg are among those who have donated to the fundraiser, Winner said. They each later also posted on their personal accounts urging people to donate to Raices and another nonprofit, Texas Civil Rights Project.
"We need to stop this policy right now," Zuckerberg wrote in his Facebook post.
Other tech executives have also weighed in. Twitter co-founder and CEO Jack Dorsey tweeted, "Do everything it takes to #KeepFamilesTogether. What are the highest impact ways to help?" And Apple CEO Tim Cook called the separation happening at the border "inhumane," adding: "It needs to stop."
Raices thanked the Willners and supporters, saying the donations will change lives.
"We've been occasionally crying around the office all day when we check the fundraising totals. This is such a profound rejection of the cruel policies of this administration," Raices said in a statement. "And there are many people who are deciding not to look away but to do something. Thank you. Thank you. Thank you."
The Willners said in a statement, "We can't all be on the frontlines to help these families, but by supporting Raices, we're able to do something that just takes less than a minute, and collectively have an impact."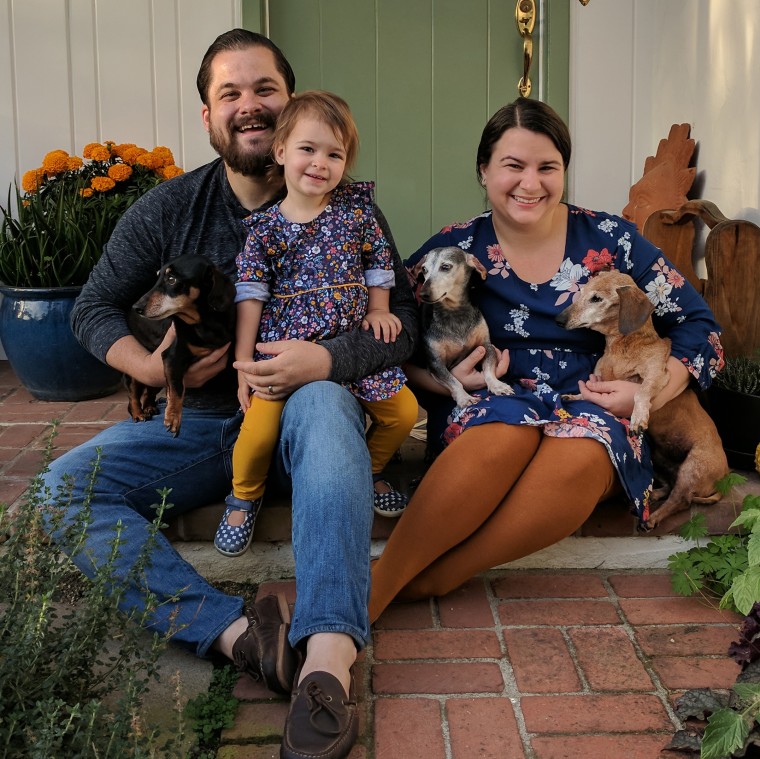 According to their alma mater, Bowdoin College in Maine, the Willners were early employees of Facebook: Charlotte was its 250th employee, and Dave was its 270th. He now works at Airbnb and Charlotte works at Pinterest, according to Scott Hood, Bowdoin's senior vice president for communications.
The nonprofit they are donating to, Raices, is not the only one being flooded with support. Last Thursday — Trump's 72nd birthday — celebrity couple Chrissy Teigen and John Legend donated $72,000 for each member of their family to the American Civil Liberties Union, and encouraged followers to donate $7.20 or $72 to help the ACLU in defending "the rights and humanity of these vulnerable families."
Teigen later said that more than $1 million had been donated in just two days.
At Kids in Need of Defense, a Washington-based nonprofit that helps provide pro-bono legal services to unaccompanied children, there's been an increase in not only monetary funds but other offers, too, said Megan McKenna, senior director of communications.
"People really do want to do something," she said. "We've heard from photographers, journalists, musicians, writers, just to name a few, who really want to help in some way and to try to put an end to family separation."
"It's really heartening considering what's going on and the daily suffering that's going on, how people are really incredibly concerned, and want us to be the compassionate country that's been our history," she said.