The Obama administration is starting to recognize that its approach on immigrant family detention — to lock up immigrant children and their mothers, allow private prison companies to profit off their misery and heavily invest in a system that squeezes a choke-hold around families' legal rights — isn't working, activists say.
Federal courts, state agencies and immigration advocates have undermined the practice in recent months, hitting different angles of the same fundamental question: Should the federal government be in the business of detaining immigrant families, especially if they're seeking asylum in the U.S.?
Related: Surge in Children, Families at the U.S. Border May Be the 'New Normal'
The administration has stubbornly dug in its heels, making small tweaks to the policy while defending the underlying need to detain immigrant women and children. Still, administration officials, facing widespread criticism even from allies — including the two Democrats hoping to succeed Obama, Hillary Clinton and Bernie Sanders — are growing more willing to scrap the plan and try something new.
Officials are exploring new options for family detention that do not rely solely on the nation's massive and highly controversial facilities in south Texas. If implemented, the reforms would scale back family detention as we now know it, and replace it with a network of smaller facilities before the next administration takes control.
Federal officials are quietly recruiting potential service providers to run new — and far smaller — facilities sprinkled throughout the southwest, limited to either California, Arizona, New Mexico and Texas.
New facilities would ideally house as many as 500 people, Immigration and Customs Enforcement (ICE) said in its request filed in mid-March. The stipulations are merely a fact-finding mission and a far cry from a full proposal. Model candidates to run the facilities would also meet extensive standards in providing social services tailored for children. Smaller centers would also mean greater flexibility for ICE to respond to seasonal migration flows at the border.
"As both the average length of stay and the number of family units booked into detention has declined, ICE is considering options to accommodate dynamic and frequently unpredictable needs and trends," acting Department of Homeland Security deputy press secretary Gillian Christensen said in a statement. "As a result ICE, is exploring options to open smaller residential centers."
At the same time, the administration is looking to dramatically change demographics at one of its three existing immigrant family detention centers.
Multiple government sources confirmed that the Department of Homeland Security intends to transition immigrant women and children out of the Karnes County Family Residential Center in Texas. The facility would instead detain male heads of household and their young children.
Together, the moves mark a subtle re-calibration of a policy that has come under fire – even within the president's own party.
The policy of locking up immigrant children in secure, prison-like facilities is a relatively new phenomenon. The Obama administration resurrected the previously defunct practice as a stop-gap to deal with a flood of children and families who fled Central American in the summer of 2014.
Since then, two separate federal courts have challenged the administration's justification for detaining children and the conditions of their confinement. The most damning court order found that the administration violated the 1997 Flores agreement, which outlined clear standards and licensing requirements for the federal government to detain children.
State-issued licenses legitimizing the facilities soon crumbled. Migration levels fell as congressional opposition grew. And yet, the Obama administration forged ahead, arguing that detention and stiff enforcement were crucial tools in deterring other families from making a break for the U.S.
Advocates have consistently raised alarms over the conditions at the facilities and what they call a punitive approach toward a humanitarian crisis. While many hope to see the detention centers shuttered entirely, the underlying concern is whether every immigrant is afforded their due-process rights.
Related: Only Two States — California and Virginia — Say Guard Could House Immigrant Children
Whether new reforms will lead to substantive change remains to be seen. Independent organizations with experience in childcare and immigrant services are still waiting to assess whether these early stages of reform will evolve into proposals that break from the status quo.
Perth Rosen, who heads childcare service providers under the Lutheran Immigration and Refugee Services, said she is guarded yet optimistic that the new facilities would be a recognition of past failures and more in line with what advocates have been asking for since the early days of the border crisis.
"They're thinking outside of the box with the likelihood of closing family detention facilities," Rosen said. "But at the end of the day, if there's not freedom of movement, then it's really detention by another name."
No reason to keep half-filled facilities
There is no clear timeline indicating when officials plan to transition Karnes, the detention center in south Texas. Geo Group, the private prison contractor that operates the facility, has yet to receive instructions to prepare for a new detainee population. But the plan is expected to be finalized soon.
"We're pretty much there on the decision on Karnes," ICE Director Sarah R. Saldaña said during a budget hearing before the House Committee on Appropriations last month. "Our plans are to convert that into an adult, male, perhaps with children, facility."
If Karnes does in fact convert to a male-dominated facility, high turnover and shorter detention times would likely ease the transition process. Despite those plans, the largest immigrant family detention center in the country — The South Texas Family Residential Center, known as "Dilley" – will likely continue to house immigrant woman and children, Saldaña said.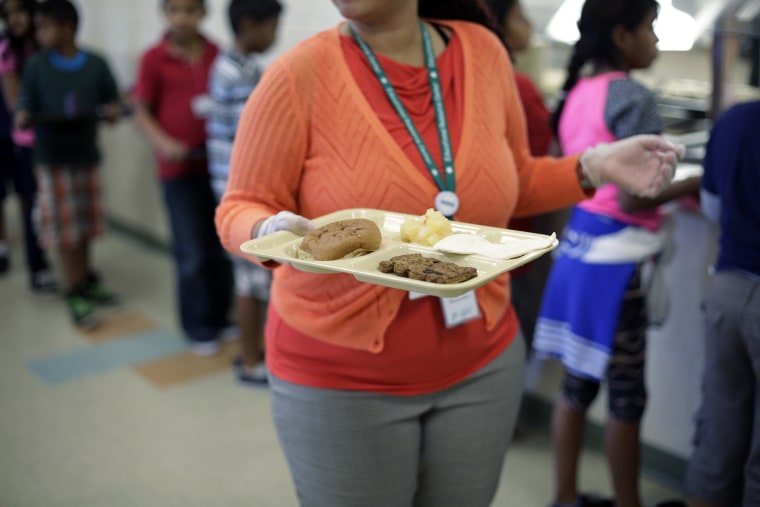 Immigration officials have left small breadcrumbs, however, suggesting they may transition away from an enforcement-first approach toward this very specific group of immigrants, many of whom proponents say likely have a bonafide legal reason to remain in the U.S.
Federal officials are asking for fewer detention resources, not more. The number of detention beds in need of federal funding dropped by more than a third in President Obama's most recent budget, with requests for space rounding out at 960 beds per night. That represents just a fraction of the existing capacity for family detention, suggesting there are a significant number of beds that administration officials feel do not need to be filled.
The budget requests reflect broad migration patterns at the border, where fewer families have attempted to cross into the U.S.
Government aides and service providers note that for months both the Karnes and Dilley facilities have been operating at about half-capacity, reaching a low point in early January. According to ICE officials, there are currently 556 people held in Karnes, with another 768 remaining in Dilley.
"If the numbers continue the way they are, there's no reason to have half-empty facilities," said Michelle Brané, director of immigrant rights at the Women's Refugee Commission.
There is one issue that has perplexed immigrant advocates and legal providers: Why are some families sent to detention centers while others aren't? By the administration's own admission, roughly 30 percent of families never set foot in the detention facilities. They are free to live with family in the United States as many pursue asylum claims to legally stay.
The seemingly arbitrary application of enforcement extends to the deportation raids against these very families, which began earlier this year. Only a few dozen people were ultimately deported, while a sizable share were deemed by immigration courts as potentially legitimate asylum-seekers.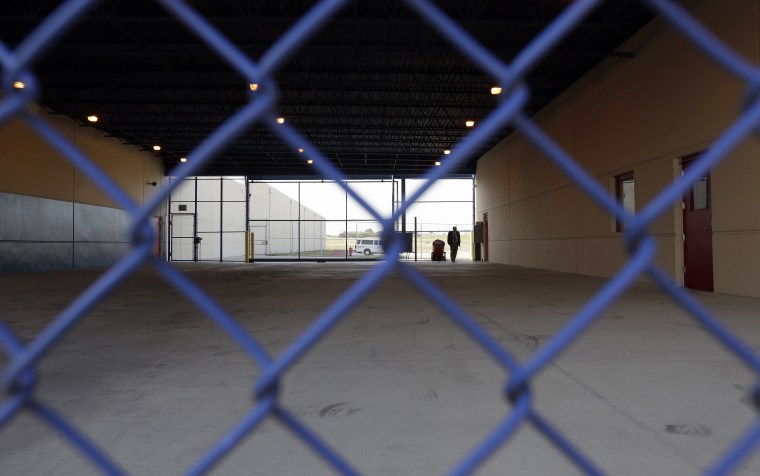 'Jury is still out'
In some senses, the requirements under the new potential reforms reflect an immigration advocate's wish list of standards that put the humanitarian needs of families ahead of punitive enforcement.
The administration lays out what it considers a hypothetically ideal setting, located near airports and open-air environments where families are free to move throughout the complex and occupy their own rooms.
The requirements mandate language providers, medical facilities and, crucially, legal access through in-person visits, teleconferencing and workshops from pro-bono networks within the local community. It discourages the stereotypical imagery of detention centers — no razor-wire fencing, heavy steel doors or prison-like uniforms.
In addition, the Department of Homeland Security assembled an advisory committee of renowned experts, representing the interests of detention reform, as well as legal, educational, health and social services for immigrant children. Their recommendations are expected as early as the fall, in time for the Obama administration to begin implementing reforms, if it so chooses.
Related: More Than 10,000 Unaccompanied Minors Apprehended on U.S. Border in Last Two Months
The attention to detail, open-ended timelines and willingness to accept outside input marks a dramatic departure from the process seen in the rollout of the two family detention centers in south Texas.
In the summer of 2014, federal officials managed to skirt the traditional bidding process to find firms to build and operate Karnes and Dilley in mere months. Two private prison companies easily won the contracts, with combined revenue on the deal rounding out to $57 million taxpayer dollars in the first months alone.
"We paid dearly for those demands that we made to get the housing in shape and get it available," ICE Director Saldaña explained to members of Congress in March. "We had a lot of front-end costs."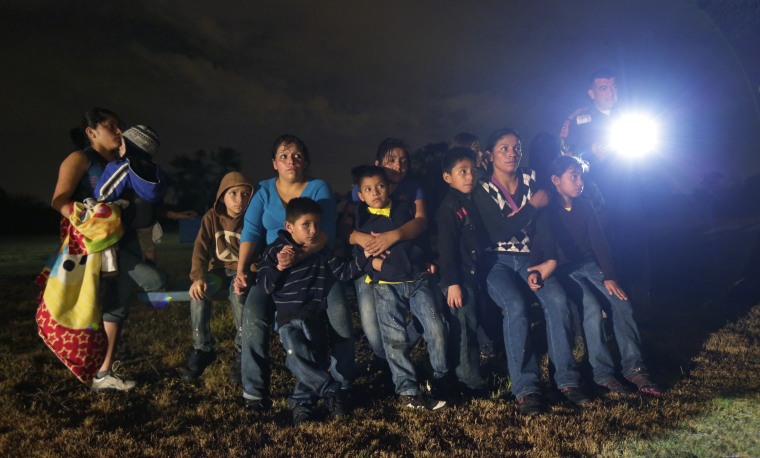 Much of the problems in devising a family detention plan the last time around boiled down to time – there wasn't enough of it to ensure that the best system was put in place. With fresh plans for reform, there are many clear obstacles ahead to pull off any proposal, much less the ideal scenario. Beyond the difficulties of finding facilities that match the wish list and would be easily converted into a new detention center, the issue of appeasing licensing standards on a state-by-state basis is a hurdle that the administration has yet to overcome.
It's a problem now plaguing the only immigrant family detention center to exist outside of south Texas – the Berks County Residential Center, located in rural Pennsylvania. The facility is much smaller in size and scale, converted from a nursing home to now accommodate fewer than 90 women and children at any given time.
In the face of federal court decisions ruling on other immigrant family practices, for months the facility has operated without a license after the Pennsylvania Department of Health declined to renew its standing as a childcare facility. The lack of licensing and oversight has only heightened attention to problems that have festered.
Related: Judge: U.S. Violates Agreement in Detention of Immigrant Children
A 5-year-old girl is currently being treated for Shigellosis, a disease that causes extreme bouts of vomit and diarrhea. The girl's lawyers complained that medical staff at the detention facilities waited three months before testing and ultimately treating the case. Other mothers have come forward alleging their their children too were suffering from similar symptoms. Lawyers say the conditions have caused the children to regress to destructive behaviors, breaking their confidence in the quality of health care that the facility provides.
"It's a constant patching of illness instead of real treatment," said Bridget Cambria, one of the handful of lawyers representing all of the families in the facility. "It's a very sick wheel that they're spinning here."
Berks has served as a long-term detention where many families are sent for months on end to ultimately be deported. But its future remains unclear. Saldaña says the "jury is still out" over whether federal officials will be able to renew its license at Berks. ICE is currently appealing the state health department's decision.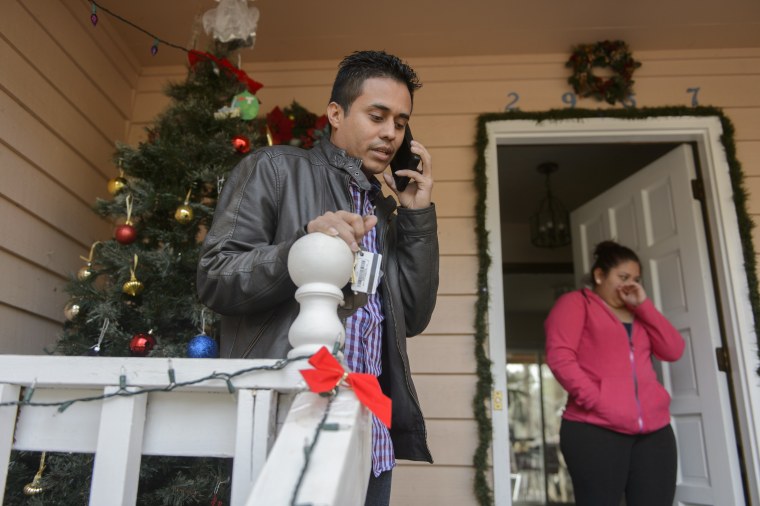 In the interim, advocates are wary of getting their hopes up that any of the three family detention facilities would ever be shuttered completely. Between the multiple lawsuits, public outcry and dwindling number of families caught along the U.S.-Mexico border, many assumed the administration would have given in to pressure by now. Instead, officials have doubled down on the policy at every turn and aggressively pursued all legal options to appeal adverse court orders.
Amy Fischer, policy director for Refugee and Immigrant Center for Education and Legal Services (RAICES), says that even if federal officials are laying the groundwork to at least decrease family detention, it will be nearly a year before the next administration assumes control.
"It's not fair for to allow families to suffer while they pass the buck to whoever takes over next," she said. "The Obama administration has the ability to close these family detention centers — right now — and they're choosing not to."