EL PASO, Texas — It has been 11 days since Iris Yolany Eufragio-Mancia last saw her 6-year-old son, or heard his voice.
"I sleep and dream of him, running to me," she told NBC News, from the safety of a local shelter for migrants. "I can't wait until the day I have him in my arms again."
On Tuesday, Health and Human Service Secretary Alex Azar told Congress that migrant children taken from their parents are being put in contact with them within 24 hours of their arrival at a facility. He also said that the government tries to make sure the kids communicate with their parents at least twice a week.
"For any of them who have been separated from their parent at the time of the parent's detention by Customs and Border Protection, within 24 hours of arriving at an ORR shelter we endeavor to put them in touch," Azar said during testimony before the Senate Finance Committee, referring to the Office of Refugee Resettlement.
But in West Texas, the reality on the ground is much different.
"We have to find them on our own," Mancia said. "That's not just."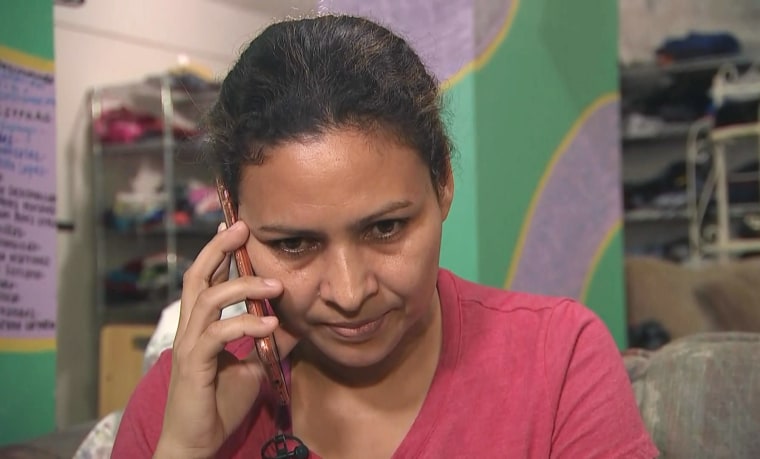 Mancia's son, Ederson, was taken from her on his sixth birthday, one day after mother and son crossed the Rio Grande and entered the U.S. illegally. After being released from the El Paso County Jail last week, Mancia was fitted with a GPS ankle monitor and bused to a local shelter, along with more than 30 other parents who had been separated from their children and had criminal charges dropped or withdrawn in the wake of President Donald Trump's June 20 executive order.
As her immigration case proceeds, she and the other parents will be allowed to remain in the U.S. But it is unclear when she will be reunited with her son, or when she will be able to speak to him.
"We are free, but we don't feel free because we don't have our children at our side," Mancia said.
Mancia knows Ederson is in Arizona. She does not have his "A-Number," the identification number that Immigration and Customs Enforcement is supposed to give migrants when they are processed. She recently spoke with a family friend in the U.S. who was able to give her information about her son.
"The social worker called him, asking if he was getting my son," she said. "So he has been able to contact the social worker. But I have not been able to talk to her. I have wanted to hear my son, and I have not been able to."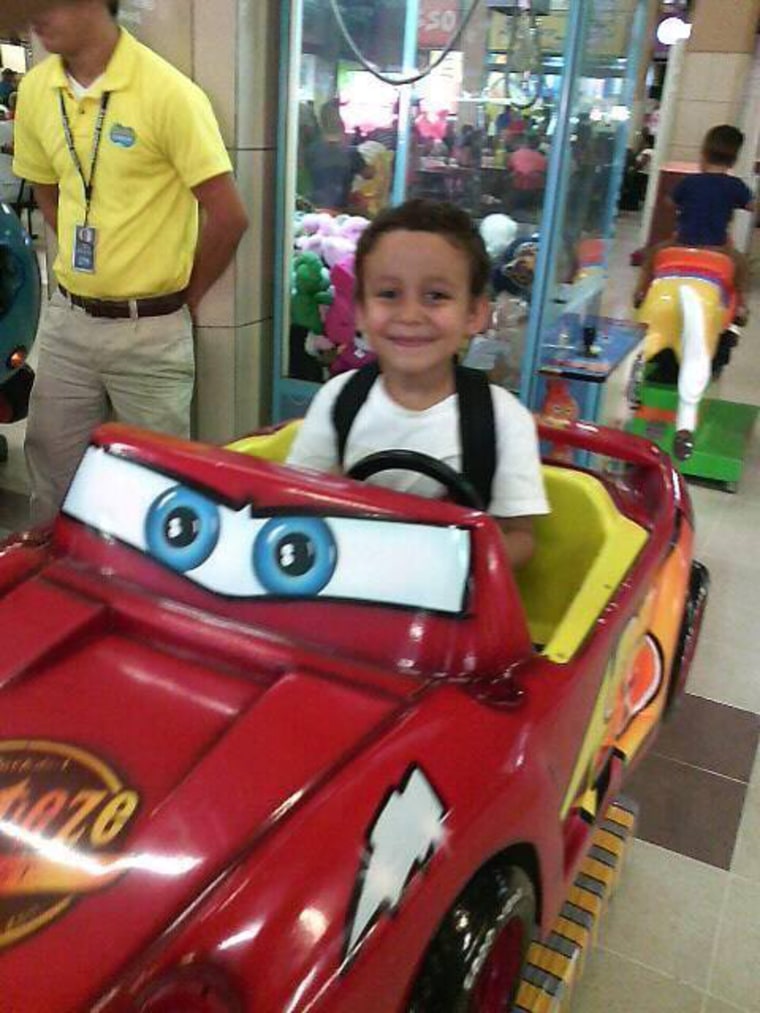 "It was hard," Mancia said, of her, and other parents', time in detention. "Only God has helped us. All these days, locked up, staring at four walls, knowing we couldn't get out to find our children."
Azar said that it may be harder to connect children to parents, like Mancia, who were referred for criminal prosecution and detained.
The parents staying at the Annunciation House shelter with Mancia are from Honduras, Guatemala and El Salvador, and many of them had likewise had their criminal charges dropped or withdrawn by federal prosecutors. Like Mancia, the majority have not once spoken to their children, according to staff at Annunciation House, a nonprofit that works with asylum-seekers, refugees and migrants.
"I didn't think I was a criminal because we are not criminals," Mancia said. "How can we be criminals if we come with our children at our side?"
Their children are young. One father, according to Annunciation House staff, has been separated from his 5-year-old daughter for 40 days. Several of the parents know that their children are in states like New York or Florida, or in cities like Chicago, but little else.
One mother now staying at the shelter, Miriam, said that Border Patrol agents woke her at a holding facility at dawn and told her to quickly dress her 4-year-old son, who was sleeping.
"The immigration officer said to me, 'Get your child ready, because we are taking him,'" she said.
He is now in a shelter in New York. She was able to reach the facility Monday by phone, but she said he would not speak to her.
"He thinks that I abandoned him," she said.
A father, named Mario, said he, too, has been unable to speak to his daughter, who celebrated her 10th birthday Monday from within the confines of a shelter in New York.
"I am more than broken," he said, "Because to be honest, I don't know anything about my daughter."
"They gave us a number to call to get in touch with our children but we keep calling and no one answers," he added. "I want to take the opportunity to ask the people in charge to please contact us to let us know where our children are."
Monday, Mancia was able to connect to at least one family member she had been yearning to speak to: her 78-year-old mother, Maria.
Over the phone, from her rural village in northwest Honduras, 2,000 miles to the south, Maria told her daughter she had talked with her grandson.
"What did he tell you?" Mancia asked, as she sat, cellphone to her ear, on a worn couch in the basement of the shelter. "He cried?"
She listened for a moment.
"Don't cry, mom," she said.
HHS and ICE did not immediately respond to requests for comment.