Five undocumented immigrants were killed Sunday after a high-speed chase with authorities in Texas, authorities said.
The driver of the vehicle — an unidentified suspected smuggler and United States citizen — survived the crash, Dimmit County Sheriff Marion Boyd told reporters.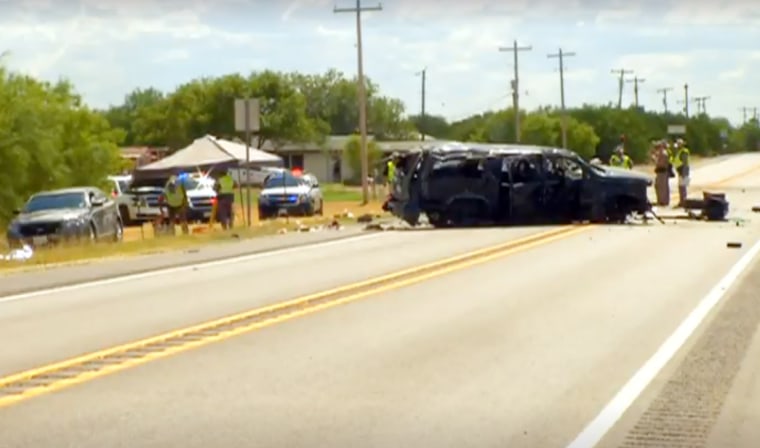 Fourteen people were in the Chevrolet Suburban when a Border Patrol agent began pursuing it, he said.
In a statement, Customs and Border Patrol said the agent saw what appeared to be three vehicles involved a smuggling operation on a rural highway at 11 a.m. local time.
Agents stopped two of the vehicles and made multiple arrests, the statement said, but the Suburban drove away.
At speeds topping 100 mph, Boyd said, the SUV careened off the road near the town of Big Wells, southwest of San Antonio, about 40 or 50 miles from the U.S.-Mexico border.
The Suburban "caught gravel and tried to recorrect," he said. "That caused the vehicle to turn over several times."
Twelve undocumented immigrants were ejected on impact, Boyd said. Four were pronounced dead at the scene. A fifth person died at a hospital in San Antonio.
An unidentified passenger and U.S. citizen whose condition wasn't immediately clear was also in the SUV.
Boyd said the sheriff's office had "handled" the driver during an encounter last week when he appeared to be scouting for a smuggling operation.
The sheriff added that chases involving smugglers are routine occurrences in Dimmit County.
"Every day, my deputies are getting into pursuits," he said.