A 10-year-old boy who woke screaming in the middle of the night. A 9-year-old boy who barely ate for more than three weeks after being separated from his father. A 5-year-old girl who went numb and silent when she found out her father had been deported without her.
These are three of the migrant children cared for recently by Christine, a foster mother in Michigan. She has seen children facing imminent deportation hide under her coffee table. And she has listened as they ask constantly about their parents.
"It's painful to watch them suffer and I don't have the answers for them," said Christine, who asked that only her first name be used to protect the children's privacy. "It's just painful to see a child this young have to go through that. They are not equipped."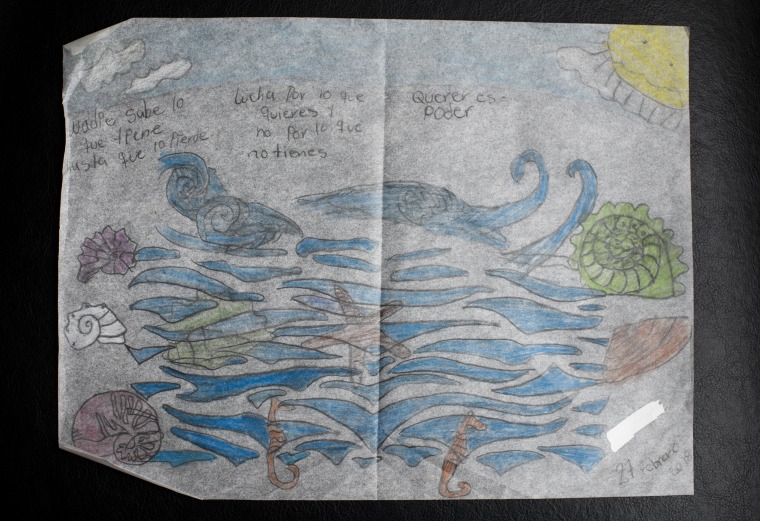 Christine has taken in unaccompanied migrant children since 2016, usually adolescents who had crossed into the U.S. alone. But lately, the children she's taken in are younger and have arrived in the U.S. illegally with their parents, only to be separated from them after crossing the border. (On Wednesday, President Donald Trump signed an order meant to stop the family separations. The order did not specifically address what would happen to the families who have already been separated.)
Alexander, a 9-year-old Salvadoran boy who has been in Christine's care since May, cried the night she went to pick him up from Bethany Christian Services, a nonprofit that offers services from adoption to refugee resettlement and is coordinating foster care for nearly 100 migrant children.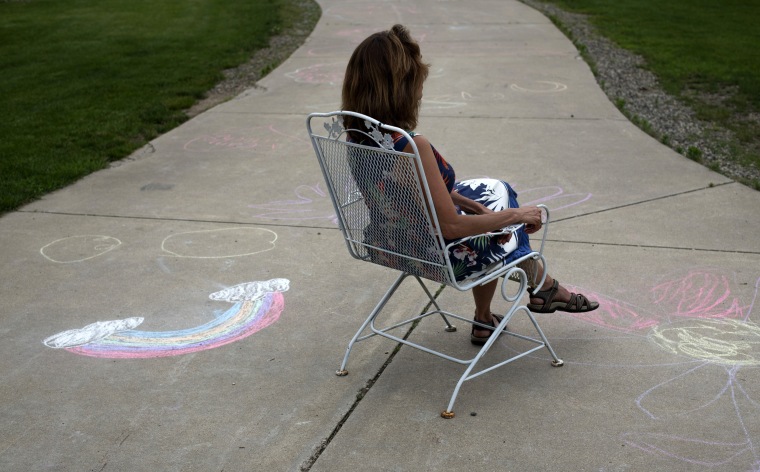 Alexander tried but couldn't remember the phone numbers of family in El Salvador. He had crossed the border with his father on May 9, but they were separated and now Alexander didn't know where his father was.
For more than three weeks, Alexander hardly ate and had trouble sleeping through the night. He also had a fever and some respiratory issues after contracting chicken pox while he was detained by immigration authorities, according to Christine and a spokeswoman for Bethany Christian Services.
"He was the child I was most worried about," she said.
From May 5 to June 9, 2,342 children were separated from their families as their parents were prosecuted for illegal entry, according to Customs and Border Protection. But more children than that have been affected — Attorney General Jeff Sessions' "zero tolerance" policy of prosecuting all adults crossing the border illegally was unveiled in April, and even before then, The New York Times reported that more than 700 children had already been separated from their parents.
The idea of separating migrant children from their mothers as a deterrent for asylum-seekers and those crossing the border illegally was discussed during the earliest days of President Donald Trump's administration, according to notes from a closed-door Department of Homeland Security meeting. The policy has faced growing backlash, with elected officials on both sides of the aisle voicing opposition, along with technology leaders and immigration rights advocates.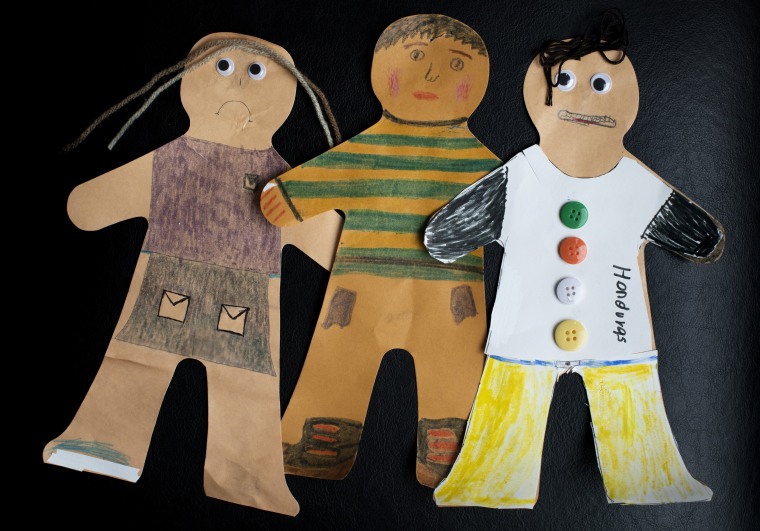 Christine, 53, a teacher who speaks Spanish, has fostered five children since 2017 who had been separated from their families. "They've been the ones who suffered the most," she said.
Saul, a 10-year-old Guatemalan boy who was separated from his father, howled and hid behind a poster at Bethany Christian Services when Christine came to take him to her home.
"They are coming crying, almost hysterical," she said. "He was just howling and he wouldn't move."
Saul had night terrors for weeks.
"He couldn't articulate what he was seeing but just it was bad and mean," she said. "These went on for about three weeks, the screaming in the middle of the night."
Saul's father was deported to Guatemala, but it took about another two months for the child to be sent back and reunited with his family, Christine said.
To protect the children's privacy, NBC News is using their middle names and is not revealing the city where Christine lives.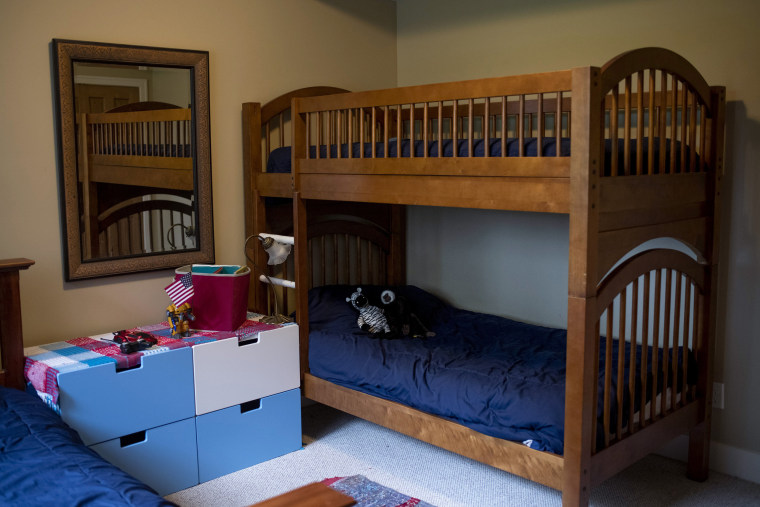 Christine has also stepped in to help newer foster parents who are struggling to support young migrant children who have been separated from their parents and who show more severe symptoms of trauma than older children who come alone.
Daniela, a Honduran girl who was separated from her father, went completely numb when she was told that her father had been deported while she was at Bethany's office with a support team of counselors and her foster mother.
"Her little body got stiff," Christine said. "She's 5 years old and she wouldn't eat. They had trouble taking her clothing off when it was time to take a bath. She couldn't go in to bed, she just stood there."
Daniela, who has been coming to Christine's house a few hours each day for support, cried every day for two weeks in the morning and after school.
"It threw her big time when she realized she was the only one here," Christine said. "Even if they don't have a total concept of country, they know that their parent isn't here anymore."
Christine said the children are usually in her care for a few months. Often their parents are deported first, but with a backlog of immigration cases, it can take much longer for the children's cases to be resolved.
Trump has previously falsely blamed Democrats and an unspecified "horrible law" for his administration's policy of prosecuting all unauthorized border crossers, which leads to family separations.
Trump said Tuesday that "crippling loopholes" in the immigration system were endangering children.
"Child smugglers exploit the loopholes and they gain illegal entry in the United States, putting countless children in danger on the perilous trek to the United States," he said.
Trump said Tuesday that he had only two policy options: arrest all adults who cross the border illegally, separating them from their children, or release the families together with ankle monitors, which he said amounted to having open borders.
Under the Obama administration, children were usually allowed to stay with their parents in shelters while awaiting legal proceedings and eventually were released under close supervision, such as the ankle monitoring.
Trump administration officials have called on members of Congress who have spoken out against the family separations to change immigration laws. But the detention of children apart from their parents is a result of Sessions' new policy, and there is no law that requires family separation, so congressional action is not necessary to stop it.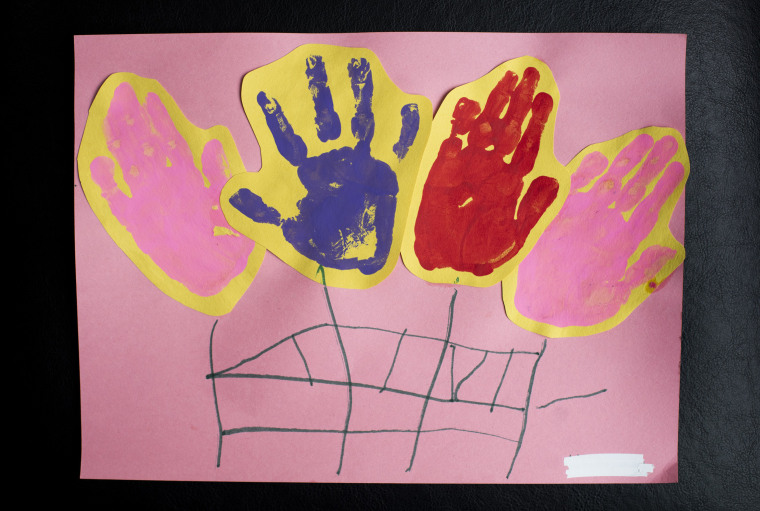 Children who are separated from their parents are treated as unaccompanied migrants, and so their immigration cases are separate from their parents and they are not kept in detention with their families. Unaccompanied children have more protections than adults and must be kept in the "least restrictive setting available," following a 1997 legal settlement under President Bill Clinton. That could mean being released to family members or a program such as the one led by Bethany Christian Services.
Chris Palusky, president and CEO of Bethany, said the organization's goal is to "try to find families for vulnerable kids."
He and Dona Abbott, branch director of refugee services for Bethany, stressed that the group believes children should not be separated from their parents.
"Families are the best place to meet a child's individual needs, and of course it should be their own family," Abbott said.
The group picks up unaccompanied children at the airport and works with a therapist and case manager to determine what each child needs and where their parents are.
"Sometimes we get information about where a parent is when they're separated and many times we don't," Abbott said. "We just know where they cross the border, and then we just start calling detention centers."
The group also gives children an educational assessment and trains teachers and parents on how to handle children who have experienced trauma.
About half of the 100 migrant children Bethany is currently working with have been separated from their parents, and that number is growing. In May, 26 of the 29 children referred to Bethany had been separated. The average age of children in their care has fallen to 6 to 8, down from 12 to 14, Palusky said.
"In fact, we have an 8-month-old that we're helping take care of," he said. "We're seeing babies, younger kids, where before it was more youth and teenagers."
Agustin Arbulu, executive director of Michigan Department of Civil Rights, said in a statement Wednesday that agencies working with separated children have reported receiving infants.
"Some of the children are infants as young as 3 months of age and are completely unable to advocate for themselves," he said.
The trauma these children face is often compounded by the violence they've already witnessed in their home countries.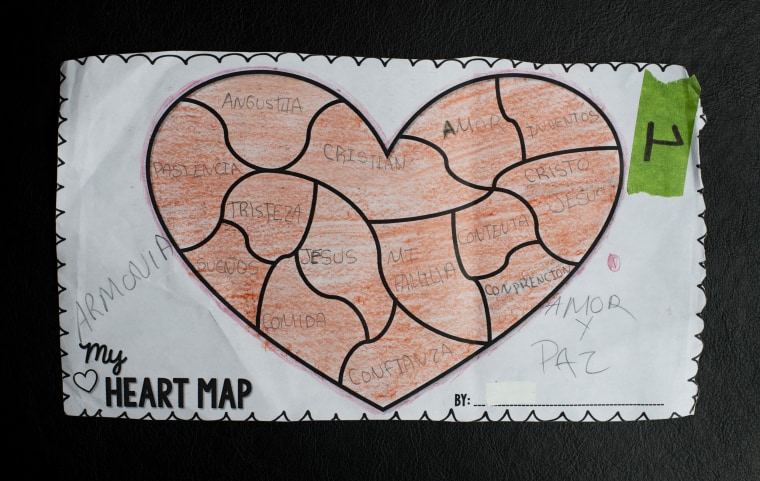 "People are fleeing from what I describe as hell," Palusky said. "It's not a journey they make lightly."
Even when separated children have family members in the U.S. who could take them in, Abbott said they might be unwilling to do so out of fear of being deported themselves. Those fears are based on a new federal rule that would give Immigration and Customs Enforcement access to identifying information and fingerprints for sponsors who step forward to claim children, as well as all adults in that person's home.
Abbott said Bethany was "trying to help staff figure out how they have those conversations with families."
Even if children find stability with their foster families, those relationships are temporary and can end in an instant when children are placed back on a plane and deported.
"I'm concerned about how the trauma will affect the rest of their lives and how they can even attach," said Christine, who has taken care of some children for as long as nine months.
Christine said she was motivated to take in migrant children after traveling to and living in Central America. "I was surprised at how different our worlds were across the border and I wanted to do something," she said.
After Alexander had been living with Christine for about three weeks, he suddenly remembered his mother's phone number in El Salvador after doing math in school and was able to speak with her. Around the same time, a case worker was able to find his father at a detention center and the two spoke on the phone. Afterward, he finally began eating more.
Christine said Alexander is expected to be deported back to El Salvador soon, but Daniela's case is still working its way through the courts.
Last Sunday night, Daniela said the same thing over and over to her for about an hour.
"They took me from my dad and I didn't know where he went and why am I here and how long? I want to go home to my mom and my little brother and my rabbit," Daniela repeated, according to Christine.
"I can comfort them physically, I can comfort and be there but it's painful to see," she said. "It's a parent's worst nightmare and a child's, too, to be separated."