McALLEN, Texas — Tomas Yacón Moro has tried to reassure his little brother that the day will come when he too will get to leave the shelter that he's been in for three months since he was separated at the border from a relative.
Marklen Yacón Moro, who is 13, has been in a Pennsylvania facility for children since crossing the U.S. border at El Paso on April 13. He had traveled with his brother-in-law from Chichicastenango in southern Guatemala. His brother-in-law was deported immediately and Marklen was sent to Pennsylvania.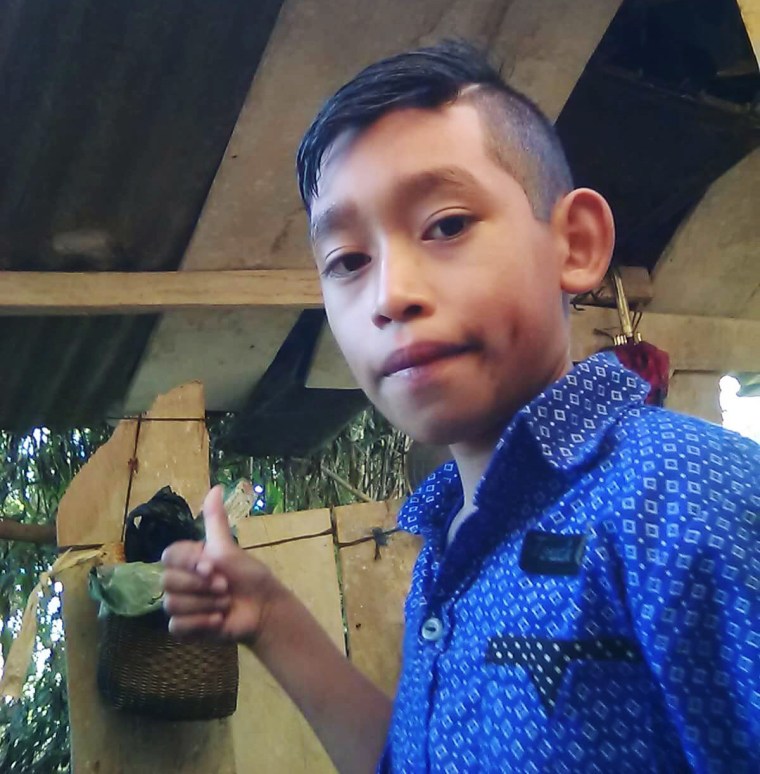 "He sees the kids that are leaving," Yacón told NBC News, fighting back tears. "He asks, 'What about me?' I just tell him we're working on it."
A month since U.S. District Judge Dana Sabraw ordered an end to family separations, some 650 children remain split from parents. Children still were in shelters or foster care and parents were in immigration detention facilities as of Monday. The government remains under pressure from Sabraw to identify those parents that it deemed "ineligible" to be reunited with children. A list must be turned over to the court by Wednesday.
Yacón's brother-in-law provided immigration officials with a legal document from Guatemala saying that Marklen's mother gave Yacón legal authority over her son.
Yacón said his mother is ill and would have traveled with Marklen if her health allowed her and if they had more money, but they only had enough to send Marklen on the journey.
In addition, Yacón was deported once before and an attorney has told him he risks being deported again if he contacts immigration authorities to ask for his brother's release.
In a video sent to Yacón and obtained by NBC News, Marklen's mother Rafaela Moro Riquiac begged the U.S. government in her native Mayan language to give back her son.
"What's going to happen to my son?" she said through tears. "When will he be released?"
Some relatives who arrived with children — aunts, uncles, cousins, siblings, grandparents and others — are not covered by the American Civil Liberties Union lawsuit which led to Sabraw's ruling, which only applies to adult parents, biological or otherwise, who arrived in the U.S. with their child.
Last week, the administration told a federal judge it had reunited 1,445 of the 2,551 migrant children with their parents.
Another 378 children were released to a parent already released from detention by Immigration and Customs Enforcement or to another relative or approved "sponsor."
As many as 463 parents may have been deported without their children, the government has said.
"What do we do now about all the deported parents?" asked Michelle Brané, director of the Migrant Rights and Justice program of the Women's Refugee Commission.
Simply deporting the kids to follow the parents is not as easy as it may sound, Brané said.
"Some of the kids will have (asylum) cases and some parents withdrew their asylum claims thinking it was the only way to get their kid back."
"We also need to look into what is happening with the ones they (the administration) say are not 'reunifiable' for unknown reasons. What are those reasons and what is going to happen in those cases?" she asked. "I'd argue DHS (Department of Homeland Security) is not the right agency to decide who is a fit parent and who is not."
The government also is under pressure to move the children out of shelters, in part, because of a longstanding lawsuit settlement that limits how long they can be held in such facilities and what conditions. On Monday, a federal judge ordered the federal government to move many children separated from families out of a Houston area shelter because of its alleged use of psychotropic drugs on its wards.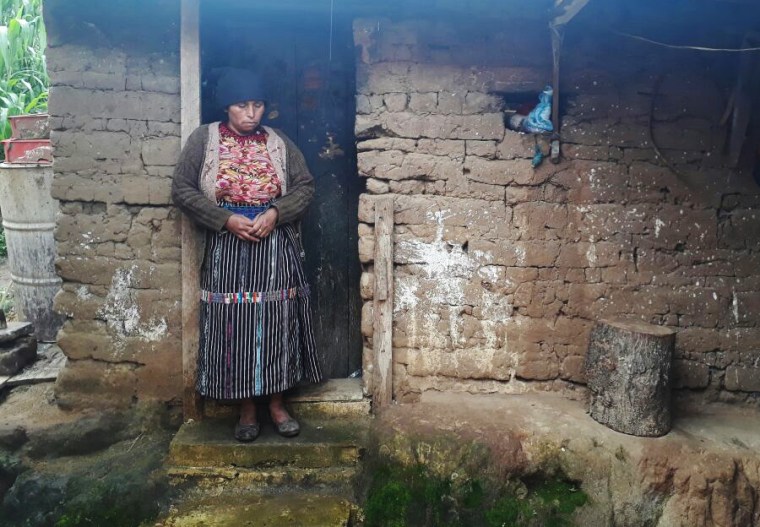 At least 10 mothers and fathers who are "ineligible" remained in Port Isabel Detention Center in Los Fresnos, Texas on Sunday. They said they had not been given a reason why they were not reunited with their children, nor were they told whether they would be.
Paola, a 29-year-old mother, was told in mid-July she would be reunited with her 9-year-old son. She was given street clothes and processed out of Port Isabel with a group of other mothers. She said she and her son and husband fled after two of her brothers were killed by gangs.
But then, Paola and a few other women were returned to their units and told to put their uniforms back on. Paola agreed to speak to NBC News on condition she was identified by her middle name because she still fears the gangs.
"Immigration hasn't told me anything," she said in a telephone interview.
Paola said she crossed the border illegally June 13, five days after her husband and son had crossed and had been apprehended. Her husband was separated from their child and quickly deported, she said. Her son is in a shelter in New York. Last week, he called her crying from there.
"He says the majority of the children have gone," she recalled over a crackling phone line from the detention center. "He says, 'I want to be with you.'"
One Honduran mother, who did not want to be identified because she still is pursuing asylum, said she hadn't spoken to her 14-year-old daughter in more than 10 days. "I don't know why they haven't reunited us yet," she said. As of Monday, all she knew was that her daughter was in Florida.
The administration has "red flagged" some parents for having a criminal record, a record of abuse or allegations of abuse.
Asked about the parents still in custody, ICE referred NBC News to the Department of Health and Human Services (HHS), which oversees the care of the children and the vetting of sponsors.
An HHS spokesperson declined to discuss the details of individual cases, but said, "parents in ICE custody that have not yet been reunited with their child are a result of concerns over safety or parentage."
The spokesperson added that the agency is "working with DHS to evaluate if a parent is eligible for reunification on a case-by-case basis and will continue to put the safety of children first during this process."
The lack of information is not only difficult for parents but an impediment to their attorneys, who said they feel they are flying blind.
"How can we help our clients if we have no idea why they're not being reunited?" said Eileen Blessinger, a Virginia immigration attorney who represents one of the remaining mothers and who assisted others who have been reunited.
Her client was told she would be reunited with her 6-year-old daughter 12 days ago, but still has not been and also has not been allowed to speak with her child, Blessinger said.
"My client has no crimes whatsoever," she said.
On the men's side of the Port Isabel Detention Center, Adrian, who fled Honduras because he is a member of a leftist political party, said he was taken out of his unit at 9 p.m. one night recently and told to prepare for reunification.
At 2 a.m., he returned to the dorm and put back on the blue scrubs he is required to wear. He spent this past weekend waiting again.
"The separation from my daughter has affected me deeply," he said. "I am suffering deeply. I don't know what's going to happen."