Supporters of undocumented immigrants whose transfer to Murrieta has turned this California town into a political battleground on Wednesday called the demonstrations "shameful" and racially-motivated, while the mayor defended the protests as an exercise of free speech.
"What people need to understand is that they [protesters] are showing their emotion and passion about a federal policy that isn't working," Murrieta Mayor Alan Long said Wednesday, speaking in support of crowds that blocked buses full of undocumented immigrants trying to enter the town a day earlier.
VISIT NBC NEWS LOS ANGELES FOR FULL COVERAGE OF THE BORDER CRISIS
"And if it started here in Murrieta, so be it," Long said. "It won't be just one mayor or councilmember or a group of small protesters, it's going to take an entire region, maybe an entire state, to send a message to fix the problem so that this doesn't land on the community's doorsteps."
On Tuesday, dozens of protesters outraged about the transfer of 140 undocumented immigrants to a facility in Murrieta blocked the road and shouted "Go back to Mexico!" The bus eventually turned around and took the immigrants to San Ysidro for processing.
Sign up for breaking news alerts from NBC News
Also Wednesday, a group in support of the transfer denounced the protests. The group has housed one of the migrants, a mother from Guatemala and her two children, and plans to put up more.
"What I saw was one of the worst things I've ever see in my life … we saw the worst of the American spirit," Enrique Morones, executive director of the San Diego non-profit Border Angels, said during a rally in San Diego. "These are migrants that are escaping a very violent situation in Central America, they simply want to live, and that's how they're greeted?"
The stage is set for further clashes in the city of about 103,000 in between Los Angeles and San Diego, as more migrants could be sent to the city on Friday — Independence Day.
The federal government tried to move the migrant families from Texas to Murrieta as it struggles to deal with an overwhelming 52,000 unaccompanied children mostly from Central America since Oct. 1, 2013.
One of those who traveled to Murrieta to protest the transfer is Dr. Robert Treuherz and his wife, Claudia, who carried a sign that read "Bus Illegal Children to White House!"
"Who are these people? Where do they end up? Are they going to pay taxes?" Claudia Treuherz asked. "The American people are being held to a very narrow political agenda at our peril."
U.S. Customs and Border Protection on Wednesday again urged families in Central America to keep their children at home, noting that there have been 220 deaths along the border with Mexico.
"Families need to understand that the journey north has become much more treacherous and there are no 'permisos' for those crossing the border illegally," said CBP Commissioner R. Gil Kerlikowske. "Children, especially, are easy prey for coyotes and transnational criminal organizations and they can be subjected to robbery, violence, sexual assault, sex trafficking or forced labor."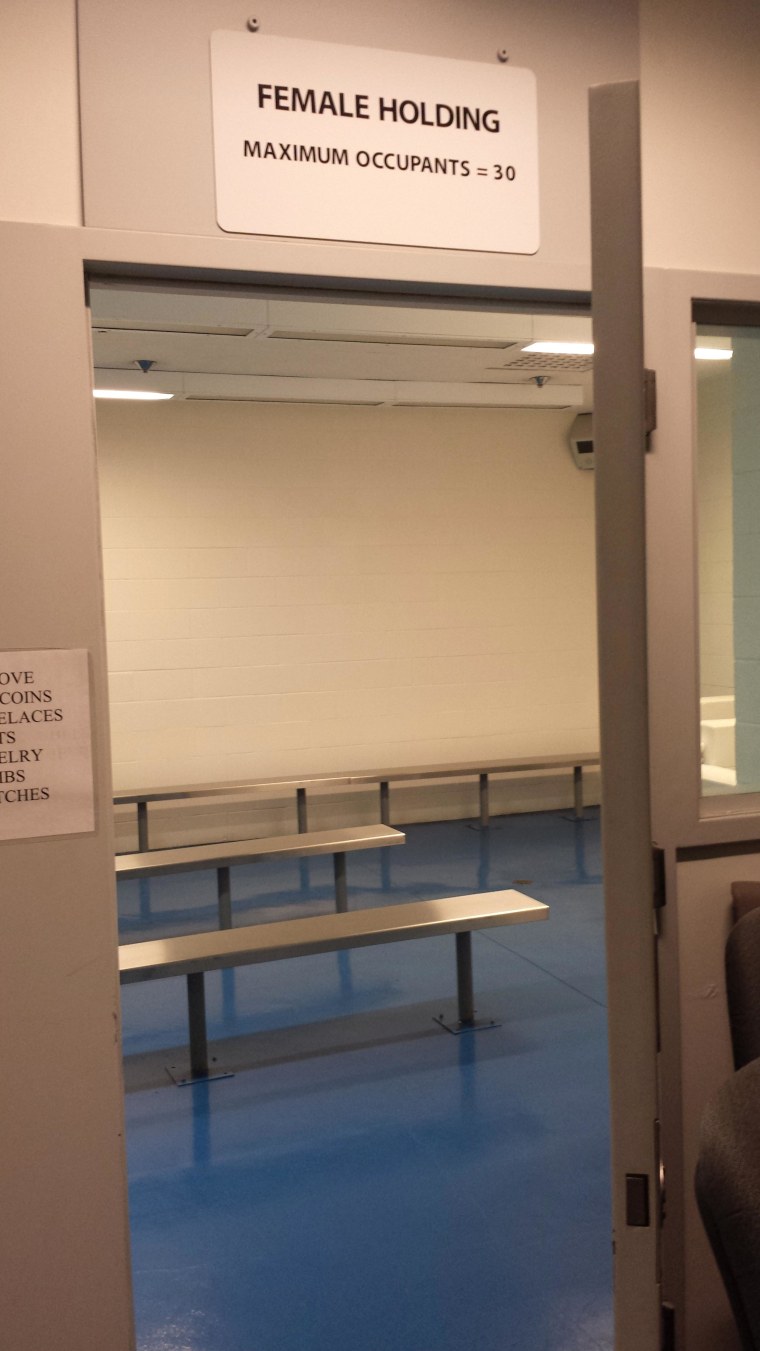 President Obama has asked Congress for more funding for immigration judges, asylum officials, facilities and attorneys to process the immigrants, a spokesman said Wednesday at a White House briefing.
Customs and Border Patrol would say Wednesday where the immigrants turned away from Murrieta Tuesday were taken, but said they were processed in the San Diego area.
A different group of buses carrying Central American migrant children and families arrived in El Centro, California, Wednesday but were met with no protests.
— with Miguel Almaguer and David Hinchman