Local activists are planning to protest Tuesday when federal officials bus undocumented immigrant children to an Arizona boys ranch,organizers said Monday, in a scenario reminiscent of demonstrations earlier this month in Murrieta, California.
While stressing that Sycamore Canyon Academy in Oracle, Arizona, near Tucson, took no position on the immigration debate, Ike Shipman, the academy's executive director, confirmed late Monday that "a small number of unaccompanied youth from Central and South America" would be arriving Tuesday for temporary housing pending placements with sponsoring families or deportation.
While Pinal County Sheriff Paul Babeu promised to make sure the protest was peaceful, he said in a statement: "We already have our hands full fighting the drug cartels and human smugglers. We don't need unaccompanied juveniles from Central America being flown into Arizona compliments of President Obama. Local residents have every right to be upset and to protest."
Bob Skiba, a 50+-year resident of Oracle who's organizing the protest, told NBC News on Monday that he expected anywhere from 50 to 500 demonstrators Tuesday morning. "If I was a jihadi terrorist and I wanted to get into America, this is the way to do it, because there's no one watching the store," he said.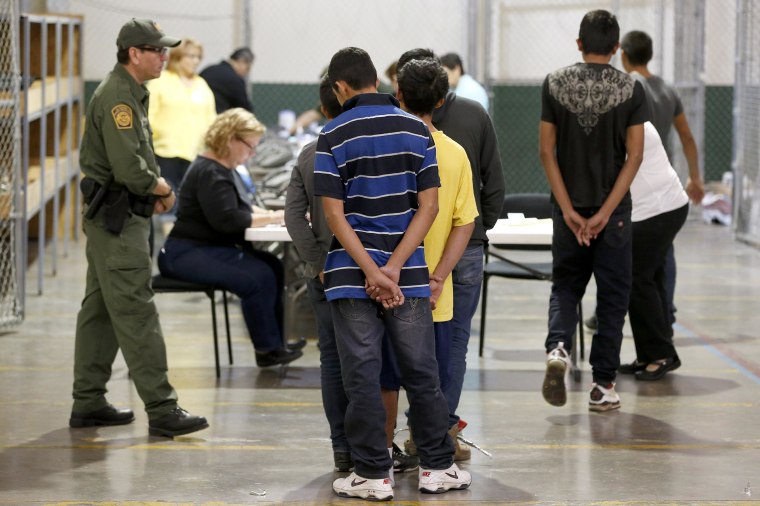 IN-DEPTH
SOCIAL
— M. Alex Johnson