The back of the tractor-trailer was pitch black, stifling hot, and — by the time authorities reached it — lined with dead bodies.
The gruesome discovery over the weekend in San Antonio, Texas, in which scores of suspected migrants were found crammed in a sweltering 18-wheeler, has attracted worldwide attention after 10 died and more than a dozen others were hospitalized with life-threatening injuries.
But officials note it's hardly the only instance of human smuggling.
"This is not an isolated incident," San Antonio Police Chief William McManus told reporters on Sunday.
"Fortunately, we came across this one. Fortunately, there are people who survived. But this happens all the time."
Neither the Department of Homeland Security, Immigration and Customs Enforcement, or Customs and Border Protection provided statistics to NBC News on how many smuggling-by-truck cases have happened in recent years. Jack Staton, ICE Homeland Security Investigations' acting assistant director for intelligence, said smuggling by car or by truck incidents happen "all over the United States on a daily basis, but are not reported."
Related: Driver in Human Smuggling Operation Charged, Could Face Death Penalty
Immigration advocates say increased border patrol enforcement and harsher immigration policies have exacerbated the problem.
"That forces people into the more dangerous ways of trying to get through into the country," Eddie Canales, director of the non-profit group South Texas Human Rights Center, told NBC News, adding, "People are dying every day."
"This happens all the time."
Melysa Sperber, director of public policy and government relations for Humanity United, said President Donald Trump's immigration policies were "deeply troubling to advocates in the anti-trafficking field."
"Those are policies that are going to make these communities more vulnerable and are going to empower traffickers because they'll be able to take advantage of these communities," she said.
The truck driver in the San Antonio case, James Matthew Bradley Jr., 60, of Clearwater, Fla., was charged Monday with one count of transporting undocumented immigrants "for the purpose of commercial advantage or private financial gain to wit."
He could face life in prison or even the death penalty if convicted, officials said.
One the victims, Adan Lara Vega, told the Associated Press from his hospital bed Monday that he paid $5,500 for a ride from Mexico into the United States. He had been told the truck would be air conditioned.
"After an hour I heard ... people crying and asking for water. I, too, was sweating and people were despairing," Lara Vega said. "That's when I lost consciousness."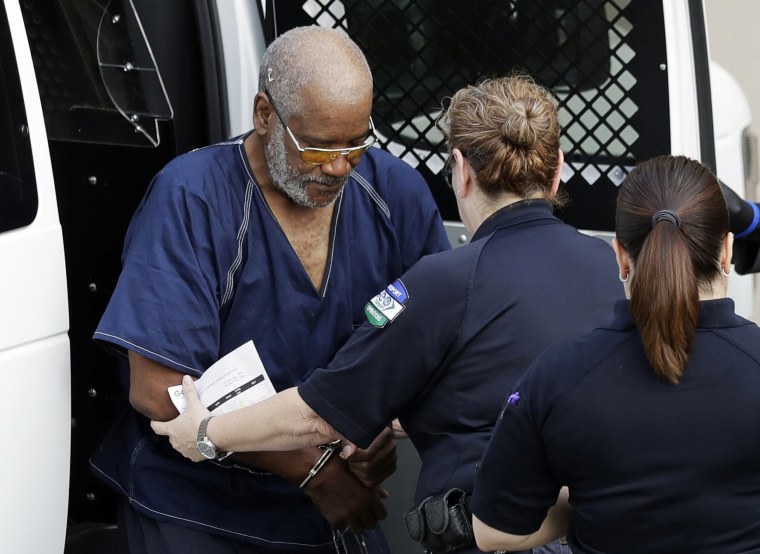 The latest tragedy brings to mind what has been called the deadliest human smuggling case in modern U.S. history: In 2003, in Victoria, Texas, 19 people died in the back of a truck belonging to Tyrone Williams, who got paid $7,500 to drive them through a Border Patrol checkpoint.
Like the San Antonio truck, there was no air conditioning in Williams' vehicle, and the victims died of dehydration and suffocation.
Acting ICE Director Thomas Homan said in a statement Sunday that he had "personally worked" on the Victoria case and said human smuggling poses a threat to U.S. and to the safety of those being smuggled.
"The horrific crime uncovered last night ranks as a stark reminder of why human smuggling networks must be pursued, caught and punished," Homan said. "These networks have repeatedly shown a reckless disregard for those they smuggle, as last night's case demonstrates."
ICE officials on Monday stressed the importance of reporting suspected human smuggling operations by calling the Homeland Security Investigations Tip Line at 866-DHS-2ICE.
Staton, the ICE official, called human smuggling "100 percent a crime against humanity."
"This is just victimizing people that are attempting to get a better life," he said.