HOUSTON — For Raquel, life without her children is like breathing with no air.
The Salvadoran woman has been separated from her two sons since the end of June. She is one of hundreds of migrant parents who remain apart from their children three weeks after a court-mandated deadline for the Trump administration to reunite the families.
"Everyone has been reunited but us," Raquel, 33, said in Spanish, crying. She spoke on the condition that her full name and the names of her sons not be used because of threats from police in San Vicente, her hometown in central El Salvador.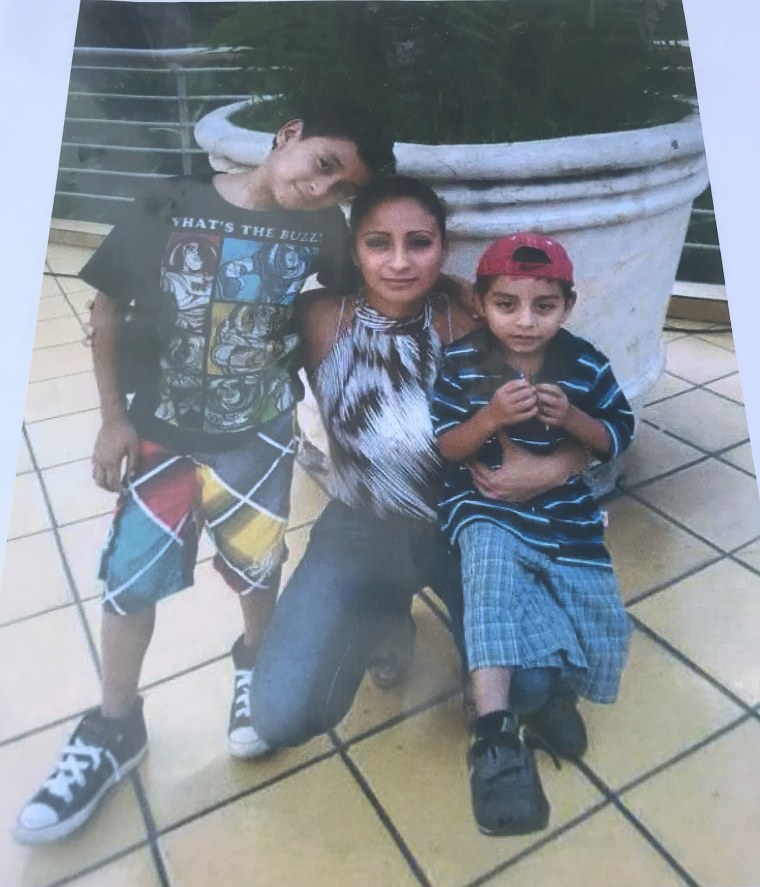 Raquel and her sons were taken into custody on June 25, shortly after they crossed into the United States. Five days later, Immigration and Customs Enforcement "received information that Raquel is a documented MS-13 gang member," the agency said in a statement, and Raquel was separated from her children.
Raquel, who denies any gang connections, was released from federal custody on Aug. 1 after clearing the first hurdle in the asylum process. But her 9-year-old son, who is autistic, remains in a federal facility in Houston, while her 13-year-old is being held in San Antonio.
"'Where are you?,' they ask me," said Raquel, who has visited her children and spoken to them on the phone. "I don't know what to tell them when we talk sometimes."
Out of the 2,654 migrant children who were separated from their parents, largely because of the Trump administration's "zero tolerance" policy for those crossing the border illegally, 565 children remain separated and in federal custody, officials said Thursday. The Trump administration has said there are some cases in which families will not be reunited, including because of the criminal or immigration history of an adult in the family; evidence of child abuse; and questions about whether the parents and children are truly related. Some parents were deported before they could be reunited with their children.
ICE and the Department of Health and Human Services declined to say why Raquel was separated from her children and why she has not been reunited with them. Her lawyers blame what they describe as the government's mistaken belief that Raquel is an MS-13 member. The lawyers said they have provided paperwork from the Salvadoran government stating that Raquel is not in a gang.
"I think she may have been mismarked as a gang member," said Jennifer K. Falcon, communications director at the Refugee and Immigrant Center for Education and Legal Services, or Raices, which is providing Raquel with legal representation. "I don't even think ICE knows what umbrella she falls under when it comes to reunification," Falcon added.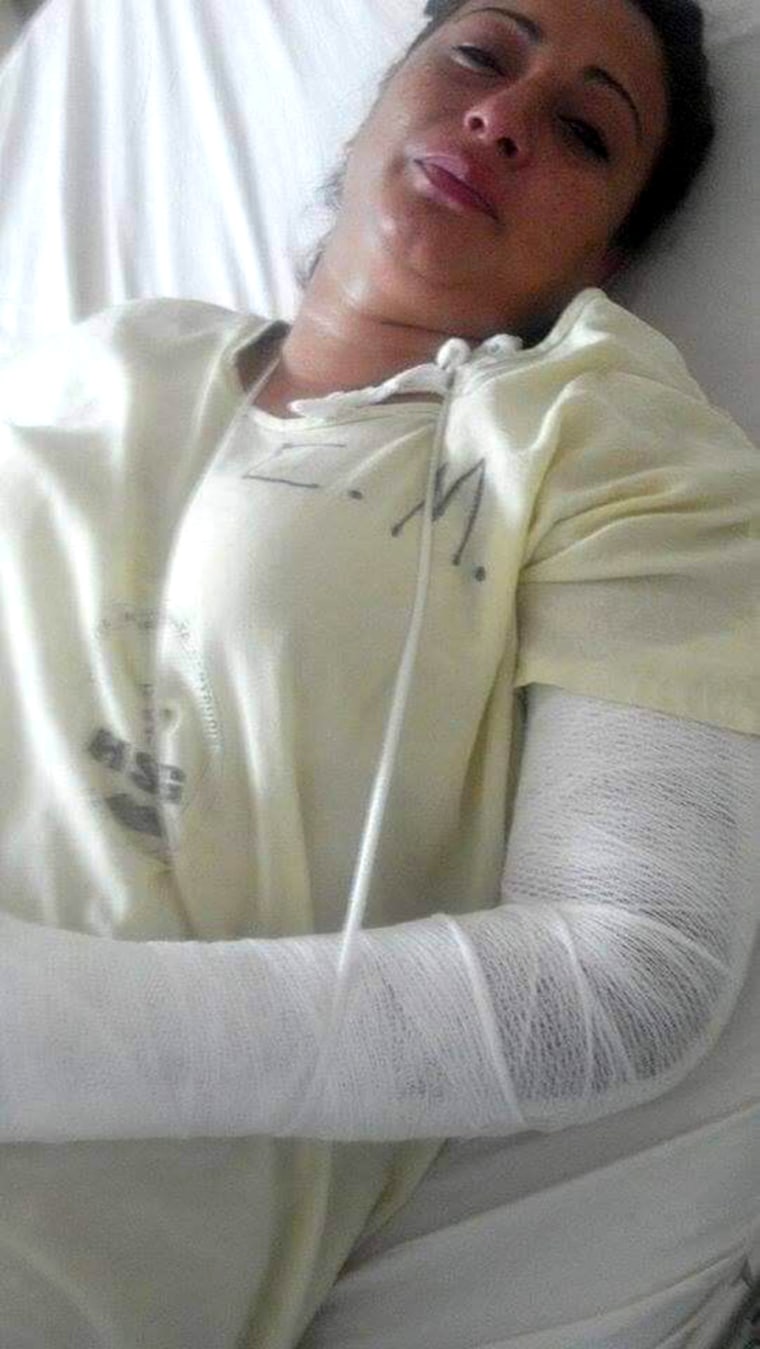 Raquel thinks that the MS-13 designation is more than a mistake. She said a police officer in San Vicente harassed her for years, then suddenly turned violent in 2015. When Raquel ran into the officer in a grocery store, he and two other officers told everyone else to leave the store and began beating her, she said. The officers then took her to a local police station to continue the attack.
"They hit me, they dragged me, they tortured me, they threatened me," Raquel said, pointing to a wide scar that reaches from her left elbow almost all the way up to her left shoulder. She was hospitalized after the beating and received over 20 stitches in her arm, she said.
Raquel went to prosecutors after she left the hospital and told them of the attack. She believes police are accusing her of gang involvement now because she pressed charges three years ago. "This is an accusation from the same people who hurt me," she said.
Ever since Raquel was released this month from the South Texas Detention Complex in Pearsall, just south of San Antonio, to await a court date in her asylum case, she has been staying with friends and relatives in Texas to remain close to her sons.
"I had hopes that when I got out, my sons would be there," Raquel said, "but they weren't."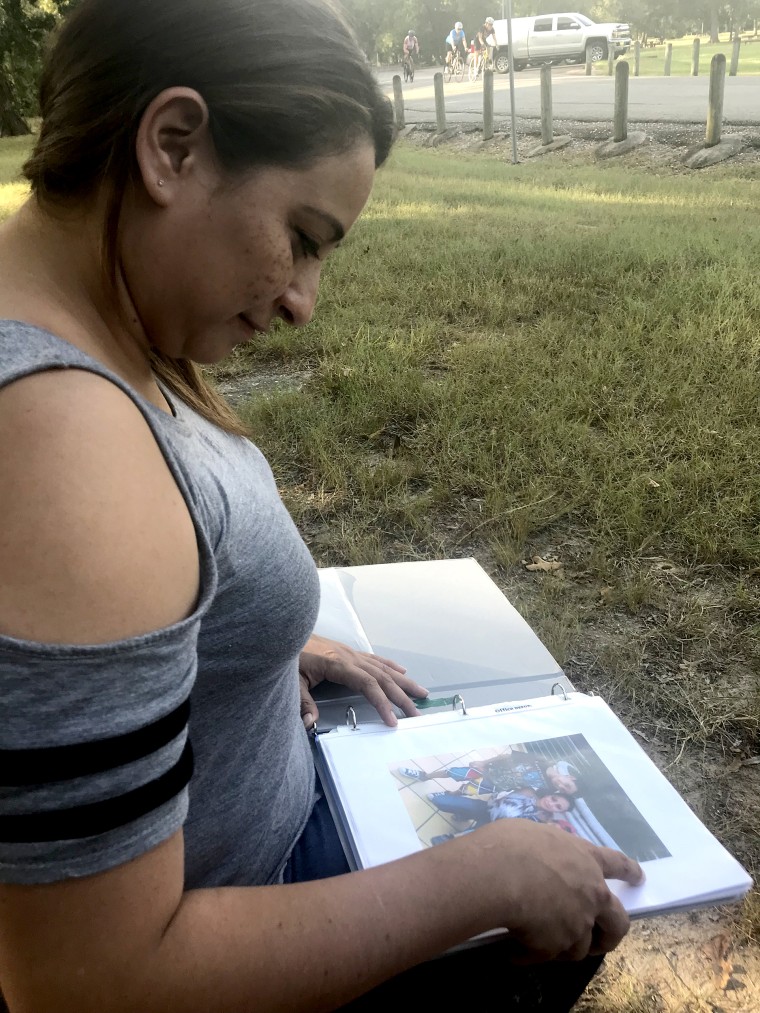 Raquel's attorneys are working to have her sons released to Raquel's mother in Los Angeles, if authorities continue to deny Raquel's requests to take custody.
In the meantime, Raquel has been traveling between Houston and San Antonio, visiting her sons as often as possible. She hopes she and her sons will be granted asylum, together.
"I don't want to be separated from my kids," she said, "and neither do they."