When Donald Trump is sworn in on Inauguration Day, he will take the oath using two Bibles: the one that President Abraham Lincoln used at his first inauguration, plus his own.
The president-elect's Bible dates back to childhood, according to the Presidential Inaugural Committee, which announced more details of Friday's swearing-in on Tuesday.
The Bible was given to Trump by his mother when he graduated from Sunday Church Primary School at First Presbyterian Church in the Queens, New York, neighborhood of Jamaica in 1955 — just days before he turned 9 years old.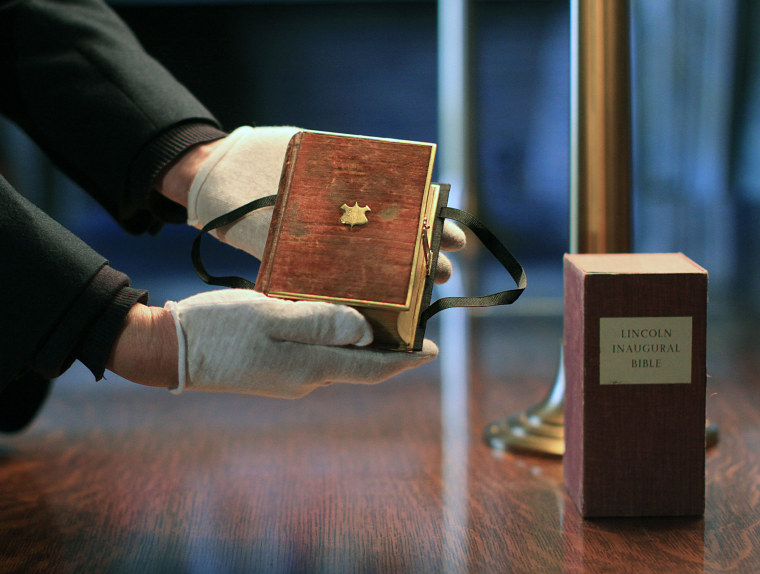 The Lincoln Bible was first used on March 4, 1861, for the 16th president's inauguration. It has only been used twice since, both times by President Obama: at his first inauguration in 2009 as well as his second in 2013.
The burgundy velvet-bound book is part of the collections of the Library of Congress.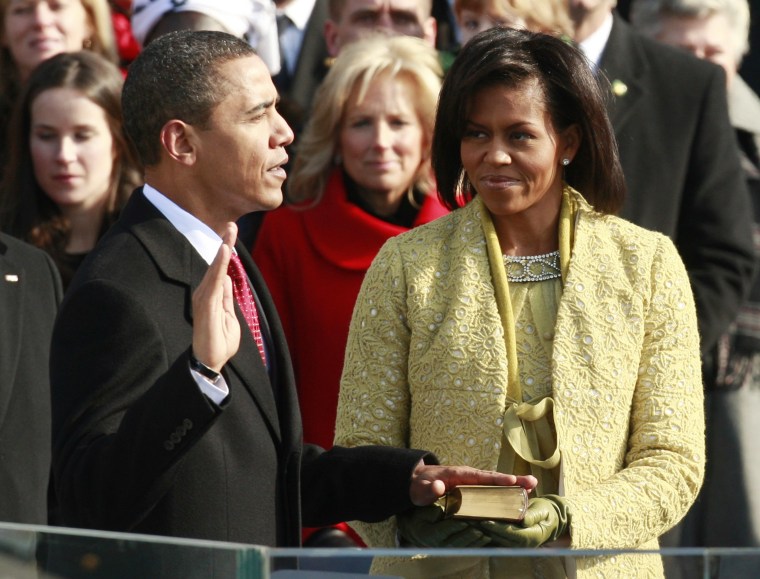 The inaugural committee's chairman said Trump was "humbled" to have his own Bible as well as Lincoln's included in his swearing-in ceremony.
"In his first inaugural address, President Lincoln appealed to the 'better angels of our nature,'" Tom Barrack said. "As he takes the same oath of office 156 years later, President-elect Trump is humbled to place his hand on Bibles that hold special meaning both to his family and to our country."
Trump's oath of office will be administered by Supreme Court Chief Justice John Roberts.
Vice President-elect Mike Pence, meanwhile, will take the oath using the Reagan family Bible, the inaugural committee announced over the weekend.
"President Ronald Reagan placed his faith in a loving God and the goodness of our country. He set out to change a nation and in doing so, he changed the world. In the march of history, Ronald Reagan's time in office was limited, but his legacy inspired a generation and will continue beyond," Pence said in a statement.