Byron Roberson, bouncer at "The Lounge of Three" club in Washington D.C., is an imposing six-feet seven-inches tall.
But on Friday when Donald Trump gets sworn in as the nation's 45th President, he won't be anywhere near the nation's capitol.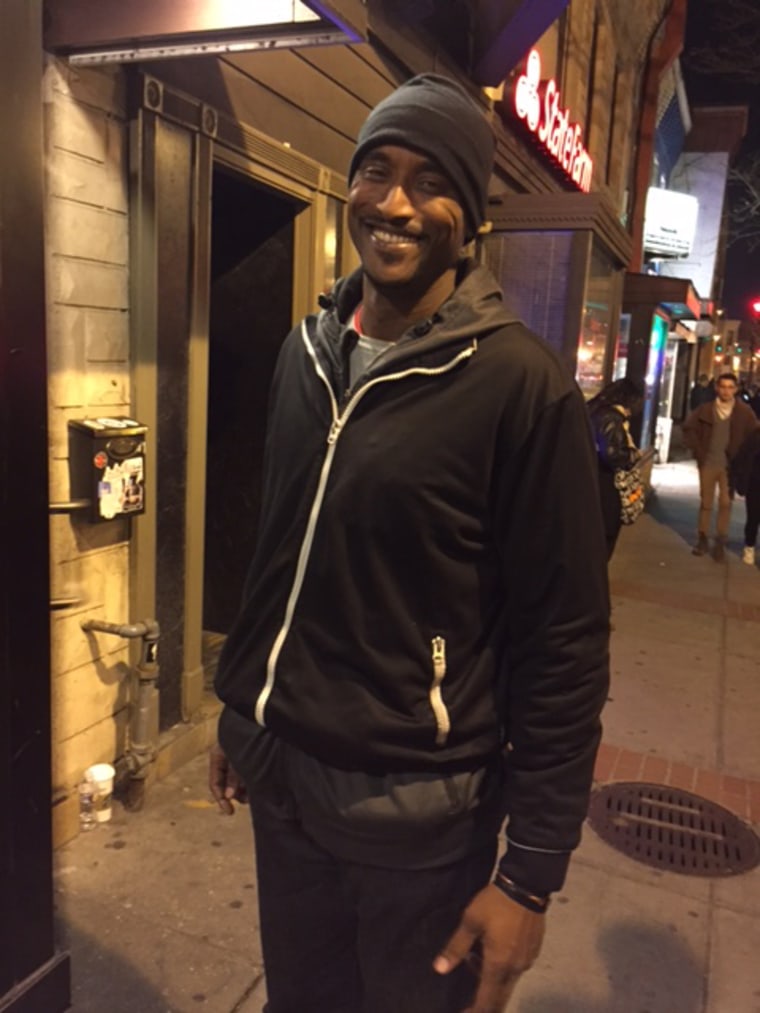 "I'm not going to that inauguration," he told NBC News. "That's no place for a black man."
That feeling was widespread up and down U Street, a once-dangerous part of town that has seen a revival in recent years.
Many African-Americans like Roberson said they were deeply worried about a Trump presidency after eight years of President Obama.
"What we see is America taking a step backwards," he said as he checked the IDs of patrons lining up to go inside the hip hop hot spot. "I feel that now Donald Trump is going to undo everything that President Obama did for this nation, for us."
A few doors down at "Oohh's & Aahh's Soul Food," owner Oji Abbott agreed that "Trump doesn't seem qualified for the job."
"My life is feeding people and people won't stop being hungry because Trump is in office," said Abbott, 43, a sixth-generation Washingtonian. "But yeah, I'm worried."
"With Obama, I think he did as well as he could with all the obstacles the Republicans put in his way," he said. "No one man can fix all the problems. But Trump? I don't know."
Abbott's mother, 68-year-old Yvonne R. Smith, loudly amplified on her son's fears.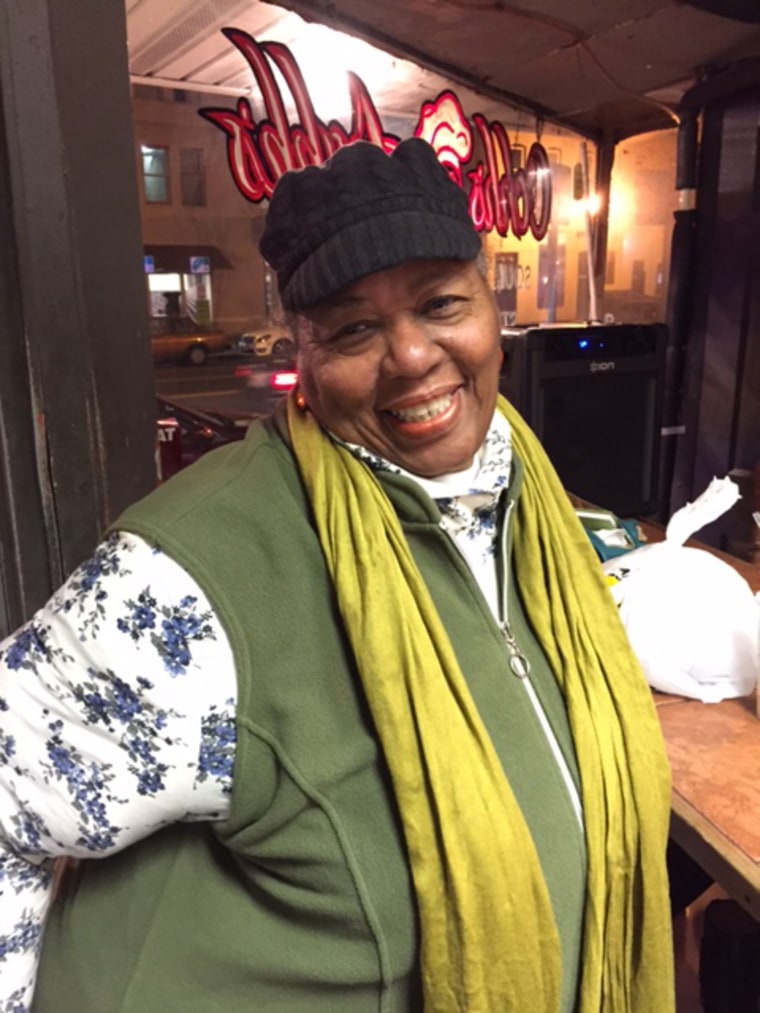 "I think we're going straight to hell," she said. "The little people will not reap any benefits from Donald Trump."
Smith said she was aghast when Trump had "the temerity" to criticize Rep. John Lewis, the Civil Rights icon.
"I just couldn't believe it," said Smith. "This man was beaten by the police."
And Smith hastened to add she's no knee-jerk liberal.
"I used to be a police officer in Chicago," she said, adding that she once walked a beat in the once dangerous and now demolished Cabrini Green housing project.
Further down the street, 83-year-old Virginia Ali presides over Ben's Chili Bowl, a Washington institution that's become a favorite stop for both Democratic and Republican politicians.
Obama came by before his first inauguration and Ali has a large framed photo of him on the wall.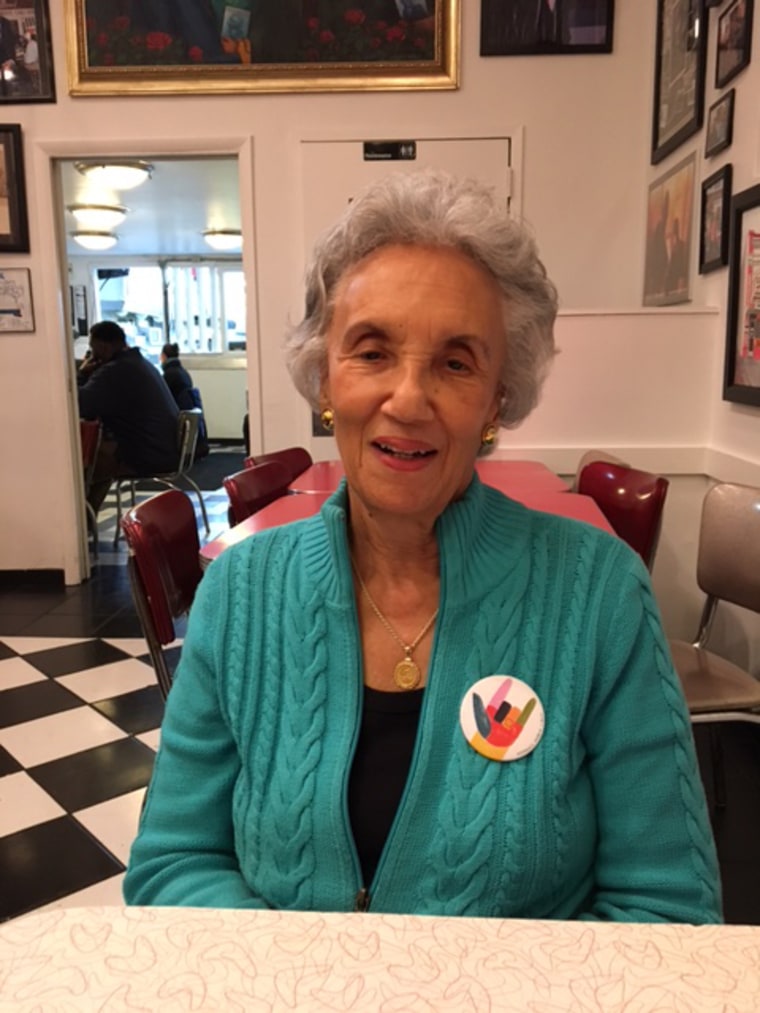 Ali, whose people are from Virginia, started the eatery with her late husband Ben, an immigrant from Trinidad, some 58-years-ago when U Street was struggling.
"We've been here through segregation, integration, rioting, the neighborhood turning into a ghetto and coming back," she said.
But Trump, she admits, "worries me."
"I tend to be a positive person, so I'm hoping for the best,"' she said.
Ali said she was thrilled when Obama was elected and is "very sorry to see him go."
"We had a classy and dignified White House for eight years," she said. "The entire Obama family were great role models for our country."
The Trump she saw on the campaign trail was anything but, she said.
"What can you do?" she said. "He's been elected. You have to hope for the best."
And in that spirit Ali said she would welcome Trump if he wanted to stop by for a chili dog.
"Everybody's welcome at Ben's," she said. "We are a place for all people."