VIENNA— A senior U.S official in Vienna said negotiators will not make tomorrow's deadline on an agreement on Iran's nuclear program.
And while those involved in the talks are willing to spend a few more days hammering out details, no one will agree to a long term extension. They are also not willing to renegotiate what they say Iran agreed to in April.
The U.S. and five other world powers have crafted a framework of a deal with Iran to keep it from developing nuclear weapons. Despite recent statements from the Ayatollah Ali Khamenei indicating Iran could be backtracking from the "framework" agreement negotiated in Lausanne in April, the official said "the agreement will be based on the Lausanne parameters. Period. "
The White House echoed a similar hardline.
"If the Iranians refuse to agree to final agreement that's not consistent with framework there won't be an agreement," White House press secretary Josh Earnest said on Monday.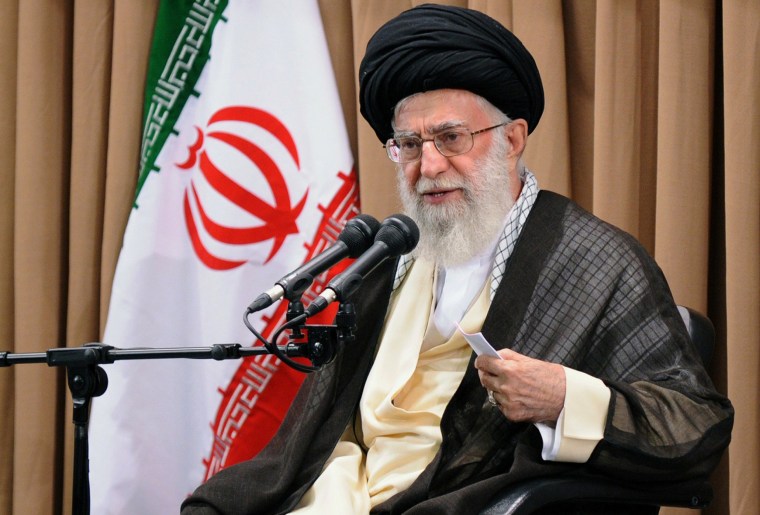 Iran's Foreign Minister Zarif returned to Tehran last night for consultations and is expected back in Vienna tomorrow, the day the negotiators were supposed to complete a final agreement.
"We are still focused on completing a comprehensive agreement in this round," the official said. "No one is talking about a long-term extension."
Related: Iran Nuclear Talks to Extend Past June 30 Deadline: Official
As an example of details to be determined, the official said that while it was agreed in April that Iran could do some nuclear fuel enrichment at its Arak reactor, they still had to decide how to dispose of the heavy water and the nuclear fuel from that reactor. They also have to agree on a UN resolution to enforce the agreement.
And this agreement will have hundreds of pages of detailed text that have to be lawyered — whereas there was no text in April.
The official confirmed Iranian reports that they are contemplating a phased agreement, specifically with three phases before the deal is fully operational. At that point, the U.S, and its partners envision sanctions being lifted.
The official pointed out that there would be a first phase where Iran takes voluntary steps, a second implementation phase, and a third operational phase when Iran would get sanctions relief.
The U.S. and the other allies also have a lot of preparation to do: developing regulatory guidelines for the banks, and making sure the UN inspectors at the International Atomic Energy Agency (IAEA) have verified Iran's compliance.
As part of that process, the IAEA would verify that Iran has satisfied the weapons inspectors of any possible military dimensions of Iran's past nuclear program.
"I would not be surprised if (possible military dimensions) would have to be addressed as part of that initial phase," the official said.
Related: Obama on Iran Deal: 'Personal Interest in Locking This Down'
Iran has been complaining that the U.S. is backing off of full sanctions relief.
"The phasing in (of sanctions relief) is what is being negotiated," the official said.
And according to the official, this will be a political understanding with no formal signing.
The official also addressed criticism that the negotiators led by Secretary of State John Kerry are so eager for a deal they are caving in to Iran.
Related: Obama Signs Congress Review of Iran Nuclear Deal Bill Into Law
Some congressional lawmakers have said they worry about the deal's remaining details and are concerned that the U.S. has made too many concessions to get to a deal with a regime that cannot be trusted. In May, President Barack Obama signed into law legislation giving lawmakers a chance to review any nuclear deal the White House seeks to hammer out with Iran.
"We are about to get stuck with a bad deal with a bad regime," House Speaker John Boehner, R-Ohio, said Thursday during his weekly press conference. "This is not good for America and it is certainly not good for our allies around the world."
The nuclear deal with Iran is a key part of the president's foreign policy legacy, a fact he underscored during an interview with The Atlantic.
However, the senior administration official pushed back against the notion that the U.S. is caving to Iran.
"If I were going to cave I'd be home right now, I'd be a really happy person," the official said. "That's absurd on its face. This is a very tough negotiation."
"This is staggeringly consequential for everybody. Everybody who is involved in these talks understands and quite frankly feels the burden of responsibility of what we are doing," the official said. "This is incredibly consequential for the national security of the United States, quite consequential for the national security for all of the P5+1 partners, the region in the the Middle East, the world and for Iran."
The official also said that Secretary Kerry had raised the issue of Americans detained in Iran and missing in Iran with Zarif in a one on one meeting this weekend. Relatives of the prisoners are in Vienna including Ali Rezaian, brother of Washington Post reporter Jason Rezaian — jailed for 11 months and now on trial charged with espionage.
Also in Vienna is Sarah Hekmati, sister of Amir Hekmati, a former Marine also jailed in Iran.