President Barack Obama's decision this week to increase America's training of Iraqi troops fighting ISIS was not what he contemplated when he completed a withdrawal of ground troops from the country in 2011.
But a lot has changed since he boasted of fulfilling that campaign promise.
Namely, ISIS.
The rise of the terror organization, aided by political strife that turned local Sunnis against the Iraqi government, has forced Obama to rethink his Iraq strategy.
In what critics see as a reversal, Obama said Wednesday he would send 450 military personnel to train Iraqi military at a base in Anbar province, where it has been losing ground to ISIS. That is in addition to the more than 3,000 Americans already on the ground in advisory and training roles.
On Thursday, the Pentagon said it was considering opening additional bases in the Anbar area to expand those training operations.
"It's just more of what we've done before, which hasn't worked," said David Phillips, director of the Program on Peace-building and Rights at Columbia University's Institute for the Study of Human Rights.
He called the moves "throwing good money after bad."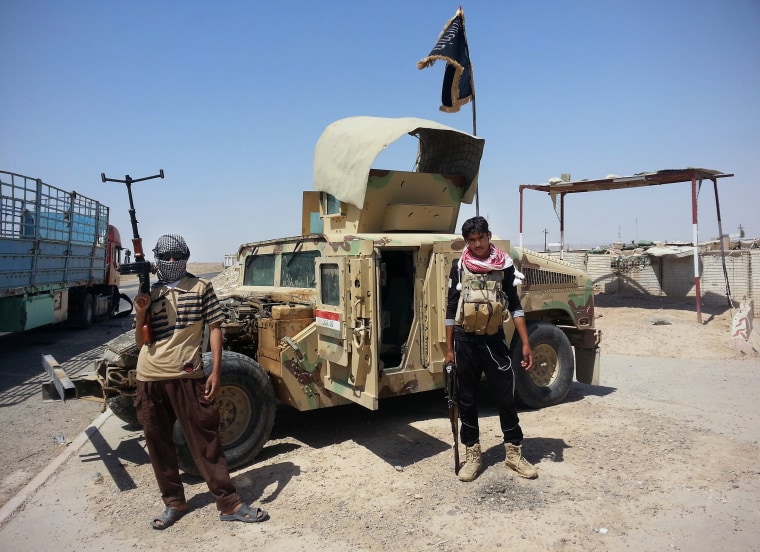 But others caution against viewing this week's moves as evidence that Obama is going back on his word.
Instead, they say, Obama is refining his new strategy on training the Iraqis, this time to focus on the Sunni tribes that feel displaced by the Shiite-led government and have not joined the fight against ISIS enthusiastically.
Up to now, the U.S. training has typically focused on Shiites and Kurds.
"In many ways, it's a continuation of the same thing," said Scott Stewart, a terrorism and security analyst at the global intelligence firm Stratfor. "It's an expansion of the training, and in a logical direction with Sunnis."
But it won't be enough to simply train the Sunnis, Stewart said. The Americans will also have to persuade the Sunnis to join the fight.
"The Sunnis there are the key, and until the Iraqi government decides to arm and train them and allow them to have a stake in the political pie, they're going to continue to have problems with ISIS," he said.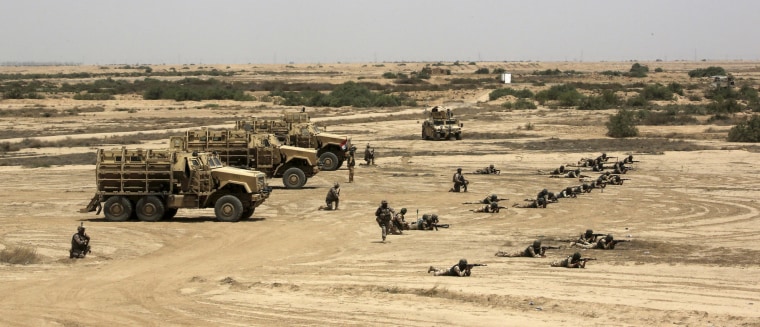 Obama won the presidency in large part because of his opposition to the Iraq war and his pledges during the 2008 campaign to not only wind down the conflict but limit the U.S. from similar kinds of open-ended engagements.
But he has struggled to implement his vision, inviting criticism from all corners.
Republicans in Congress have accused Obama of lacking a clear strategy to beat back ISIS. Liberals are wary of Obama increasing U.S. engagement in a conflict that may not be resolved for years, if ever.
Some military experts say the president must be more forceful against ISIS.
U.S. forces are already training Iraqi forces at the al-Assad air base west of Ramadi, the capital of Anbar province, which ISIS seized from the Iraqis last month. After that defeat, Prime Minister Haider Al-Abadi asked American officials for more help.
The loss in Ramadi and other key locations showed America that there was not enough local will to fight ISIS, Defense Secretary Ash Carter said.
Michael O'Hanlon, co-director of the Center for 21st Century Security and Intelligence at the Brookings Institution, said Obama shouldn't get bogged down in failing to completely pull Americans out of Iraq and instead take pride in the fact that the U.S. presence in overseas military operations has decreased dramatically.
"It's true that what's happening now isn't what President Obama wanted when he came into the White House or when he decided to leave Iraq in 2011, but the world's changed," O'Hanlon said.
One of the Iraqi military's biggest weaknesses is logistics: it has trouble keeping troops supplied at the front, said Austin Long, a professor at the Columbia University School of International and Public Affairs. "If some of these trainers and advisers help get that logistics system moving, you could probably push back into Ramadi effectively."
But it's wrong to assume that a few hundred more American troops will solve the internal friction between the Shiites, Sunnis and Kurds, Long added.
"There are a lot of political problems that trainers and artillery support are not going to fix," he said.
David Schenker, director of the Program on Arab Politics at the Washington Institute for Near East Policy, said Obama's "recalibration" represents a small but potentially key step in a broader struggle to turn the tide in Iraq.
"We're going to have to demonstrate that we're committed to this and inspire confidence," Schenker said. "We have an incredibly long way to go."