The battle to oust ISIS from the Iraqi city of Mosul is shaping-up to be long and bloody and brutal, but in the end somebody will declare victory.
And when that happens, experts say, it will likely be a mirage.
There will be no way of knowing for sure whether ISIS has been completely vanquished because it's a guerrilla group that's not going to wave the white flag, they say. And dislodging the jihadis could lead to more problems — like a holy war for control of this multi-ethnic, multi-religious city of 1.5 million.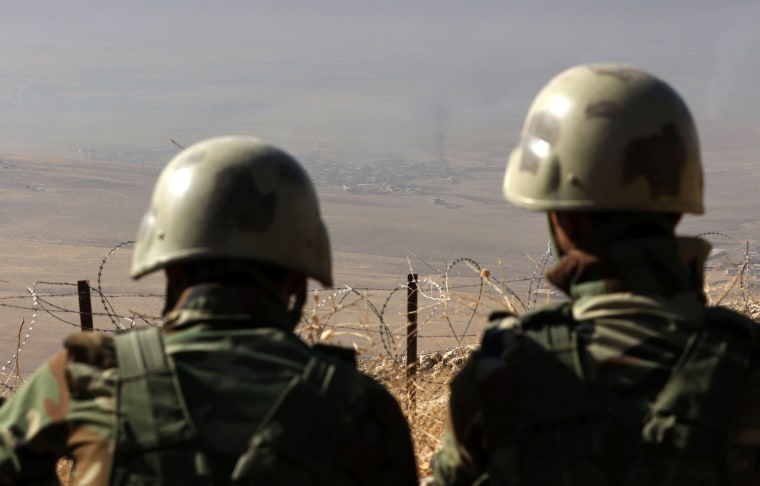 "The real question is not about the fight itself but what happens the day after," Rep. Seth Mouton, a Massachusetts Democrat and former Marine who served four tours in Iraq, told NBC News. "I have yet to see a serious plan to establish and maintain the peace...If they just go into Mosul and declare a military victory, this effort will fail."
Related: Fall of Mosul Would Mean End of ISIS 'Caliphate' in Iraq: U.S. General
Jon Alterman of the Center for Strategic & International Studies agreed.
"Whether any of that goes as planned is unclear,"said Alterman who serves as a vice president and director of the Middle East Program at the center. "But I think everybody anticipates that there will be a sustained effort to keep Mosul from settling down. There will be several sectarian actors that want to ensure that the new sheriff in town cannot do his job."
Right now, the Sunni and Shia Muslims, the ethnic Tajiks and Kurds, are all — more or less — opposed to ISIS.
"But the people doing most of the fighting have their own sectarian agenda," Alterman said. "The forces on the Iraqi side are not trying to create a kaleidoscope of diversity in Mosul. They are trying to keep another hostile group from establishing control once ISIS is out of the way."
Dan Goure of the Lexington Institute, another Washington-area think tank, echoed Alterman.
Related: Iraqis Fleeing ISIS Could Be Tortured By Their Own Armed Forces: Amnesty
"We know the sectarian divisions in Iraq have not been fixed," said Goure who serves as a vice president with the think-tank. "It's a largely Sunni city, but it's got Kurdish and Tajik and Shia militias."
And after two years of resisting the ISIS occupation, they could just as easily turn on each other, Goure said.
The experts weighed-in after Iraqi Prime Minister Haider al-Abadi announced that the battle to liberate Mosul was underway. The Iraqis and Kurds will do the fighting on the ground. The U.S.-led coalition is providing the air power.
"Mosul will be a hard fight, but the Iraqi security forces are ready," U.S. Army Major General Gary Volesky, the top Coalition general in Iraq, said. "They've been waiting to liberate Mosul for two years."
Currently, there are approximately 5,000 Americans operating in various military-related capacities in Iraq. Roughly 500 troops are at the Qayyarah military base. And the Pentagon estimates that up to 200 troops will go out to support the Iraqis' efforts.
The Baghdad government appears to be using as its template the successful month-long campaign to wrest the city of Fallujah from the hands of ISIS that was waged earlier this year.
"In a sense, the effort to free Mosul began months ago when the Iraqis and Kurds began isolating the city," Goure said. "This kind of mirrors what we learned to do in places like Fallujah."
Only Mosul is much, much bigger prize than Fallujah, which is a mostly Sunni city of 275,000. And there are plenty of places where ISIS fighters can hide.
"This could be classic urban warfare," said Goure.
Much of the city is booby-trapped and it will be a "slow and laborious process to get rid of them."
"You have to clear every building," he said.
They will also be fighting an enemy that can easily blend in with civilians — and has no qualms about using them as human shields.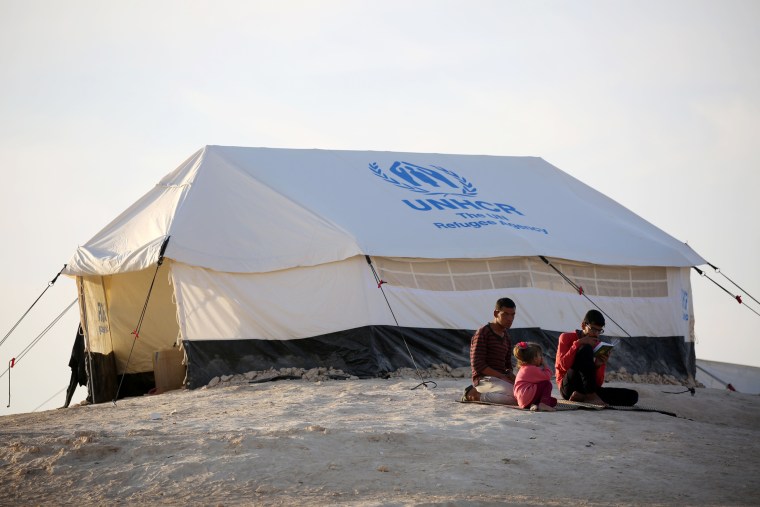 Then, Goure said, there is the nagging question of whether the Iraqi Army is really ready to take on ISIS in Mosul. While they outnumber the jihadis, ISIS has a core of experienced fighters — many of them former Iraqi soldiers who served under Saddam Hussein.
The Iraqi forces "do much better when they're shoulder to shoulder with Americans," Goure said. "There are a few U.S. advisers here and there, but they're not embedded with the Iraqis."
If ISIS is able to wipe out an Iraqi battalion in the outset, "that could shatter the moral of the force as a whole" and imperil the whole operation, said Goure.
What ISIS can't count on is support from the people in Mosul they have been persecuting for two years, said Goure. But most of the civilians won't be actively fighting ISIS either, he said.
"The majority of the citizens of Mosul are just going to be hunkering down in basements trying not to be killed," Goure said. "That's what happens in urban warfare."
Alterman said one of the biggest challenges the Iraqi and Kurdish forces faces is that even after the shooting is over they won't really know if they've won.
"I think we are engaged in more and more conflicts where it is harder and harder to define victory," he said. "It's easy when you're fighting an army that represents a state and somebody can surrender. But you're taking long term action against guerrilla forces that don't surrender. You never know when you're done. And they have an interest in making sure you never do, and that you're never comfortable."
Defense officials told NBC News that the "hold force", the Iraqi Security Forces who will hold Mosul after it is secure and cleared of ISIS fighters) is expected to number between 30,000 — 45,000. Many will be police.
Officials also acknowledge that the fight to retake Mosul is expected to be the final large battle to push ISIS out of Iraq, but that won't be the end of them there. Coalition leadership is confident that some ISIS fighters will melt back in to the population after Mosul falls and then begins the next phase in the battle against ISIS throughout Iraq: an insurgency of small cells attacking around the country.
On Tuesday, President Barack Obama told reporters during a press conference with Italian Prime Minister Matteo Renzi that he is "confident" the mission to push ISIS from Mosul will succeed.
Moulton, who took part in the U.S. capture of Bagdhad back in 2003, said it's hard to fight an enemy like ISIS.
"What they do is melt back into the population and attack you the following week when you're not looking," he said. "That's why I say it's not enough to have a military plan to defeat the terrorists. There has to be a political plan. If we don't have that, we can expect to find ourselves back in Iraq five years from now."