The Islamist militants advancing toward Baghdad have Iraqi and Western officials scrambling to avert a broader crisis.
While the seizure of Iraq's key cities of Mosul and Tikrit has catapulted the Islamic State of Iraq and al-Sham (ISIS) – onto the world's radar, the Sunni group has been around for years. ISIS earned their stripes against U.S. forces after the fall of Saddam Hussein and initially operated under the mantle of al Qaeda in Iraq.
HOW WAS IT ESTABLISHED?
Al Qaeda in Iraq took shape once Jordanian Abu Musab al-Zarqawi – who had moved to Iraq after a stint in Afghanistan – declared his allegiance to Osama bin Laden after years of building up a network of Sunni fighters to take aim at international forces and the government.
Since Zarqawi's death in 2006, al Qaeda in Iraq adopted at least one other name – Islamic State of Iraq – and has continued on its bloody drive to wage war against Shiite institutions.
Abu Bakr al-Baghdadi emerged as leader in 2010, transforming the militants into a well-oiled and organized fighting force.
"We have a group there that's really proven itself over a long period of time," said Raffaello Pantucci, senior research fellow at London's Royal United Services Institute think tank. "They've got well-honed operations."
Al Qaeda in Iraq was responsible for the majority of the 7,000 Iraqi civilians killed last year – the highest number since 2008, according to the State Department.
WHAT ARE ITS BROADER REGIONAL AMBITIONS?
The group changed its name (again) in April 2013 to the Islamic State of Iraq and the Levant when Baghdadi, declared his fighters also were operating in Syria. However, the group is also known as ISIS.
The move signaled the group's broader ambitions and goal of establishing a large Islamic caliphate straddling the border of Iraq and Syria – plus the strict enforcement of Shariah law.
In a June 2013 audio statement, Baghdadi – who claims to be a direct descendant of the Prophet Muhammad - vowed to erase the "Western imposed border with Syria" and called on his followers to "tear apart" the governments in both countries and their regional backers.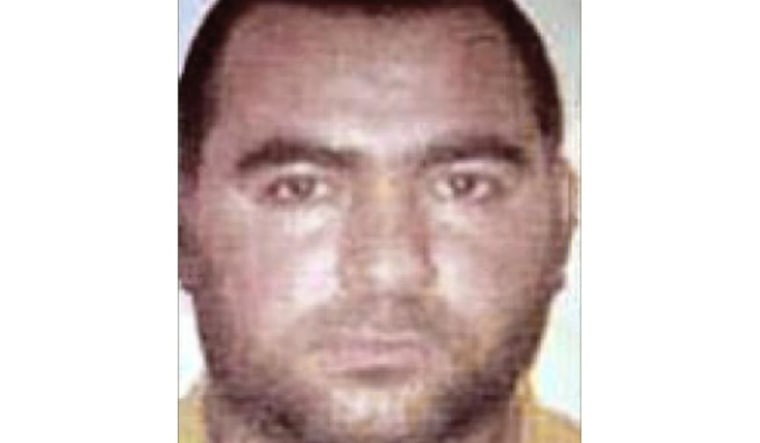 The U.S. has put a $10 million bounty on Baghdadi's head.
Under his leadership, ISIS has stepped up its bloody campaign of suicide attacks and car bombings in an attempt to sow fear among the population and weaken the Shiite-led government.
In November 2013, Iraq witnessed 50 suicide attacks, compared with only three in November 2012, according to testimony given by Deputy Assistant Secretary Brett McGurk given in a February House Foreign Affairs Committee hearing.
"They're more like a conventional army – rockets, missiles and the like"
Baghdadi also declared a campaign dubbed "Break the Walls" to make freeing imprisoned militants a priority. In July, ISIS claimed responsibility for an attack on the notorious Abu Ghraib prison that killed more than a dozen people and freed hundreds of prisoners.
For months, the group has been fighting for control of the mostly Sunni areas of western Iraq. ISIS seized the city of Fallujah earlier this year and for a time held control of parts of Ramadi in the desert west of Baghdad.
The campaign to free prisoners also appears to be alive and well: ISIS reportedly freed hundreds, if not thousands, of prisoners from jail in Mosul and Tikrit during this week's offensive.
That creates a huge pool of new recruits that ISIS can potentially tap into, according to experts.
Earlier this year, NBC News reported that ISIS was forcing Christians to live under 7th-century laws and had been known to cut off the hands of thieves in the Syrian city of Raqqa, which the militants controlled.
HOW MANY MILITANTS?
Experts say that ISIS is the largest terror organization in Iraq, placing the number of fighters in the thousands.
ISIS has presented itself as a champion of the Sunni cause, capitalizing on the rampant disenfranchisement many Sunnis feel under the Shiite-dominated government of Prime Minister Nouri al-Maliki.
That unhappiness, experts say, has given the group moderate support in parts of Iraq and also made victory in overtaking Sunni-dominated cities easier to achieve even while the militants are vastly outnumbered by Iraqi security forces.
ISIS, though, is far from a "ragtag" army, according to Hayder al-Khoei, an Iraq analyst for London-based think tank Chatham House.
"They're more like a conventional army – rockets, missiles and the like," he explained.
The civil war in Syria has only helped ISIS fighters hone their craft – giving them battlefield skills plus staging and training grounds across the border that make the group even more dangerous.
By taking Mosul, the physical border with Syria becomes even less relevant for ISIS.
"It's given them a stepping stone from the north," al-Khoei said. "Their territory is much more consolidated.. They control a lot of Syrian territory on the other side of the border so taking Mosul gives them more ability to maneuver."
In addition to his reputation for brutality, Baghdadi is particularly concerning to the West given his acceptance of scores of foreign fighters - who could one day take their skills back home to the U.S. or Europe and wage jihad.
WHERE DO THEY GET THEIR WEAPONS?
Much of the group's funding is derived from well-established criminal networks such as extortion rackets, and ISIS benefits from a steady flow across the Iraq-Syria border of fighters, recruits and equipment.
ISIS militants picked up heavy weaponry – guns, armored vehicles and even a possible helicopter – when Iraqi forces fled their posts in Mosul, a fact analysts say is not a game-changer but will certainly give the group a boost.
"It means they don't have to go buy weapons and will be armed and able to launch more substantial attacks in Syria and elsewhere in Iraq," explained Pantucci. "It's a strengthener rather than a game changer."
WHAT HAPPENS NOW?
Iraq's government is scrambling to coordinate a response to the assaults on Mosul, Tikrit and other key cities. It has asked the U.S. government for assistance - which thus far has not been granted.
In a recording spokesman released shortly after Tikrit fell to militant hands, an ISIS spokesman praised militant gains and urged fighters to march on Baghdad.
"Do not give up one span of land that you have liberated," spokesman Abu Muhammad al-Adnani says. "March to Baghdad... We have a score to settle."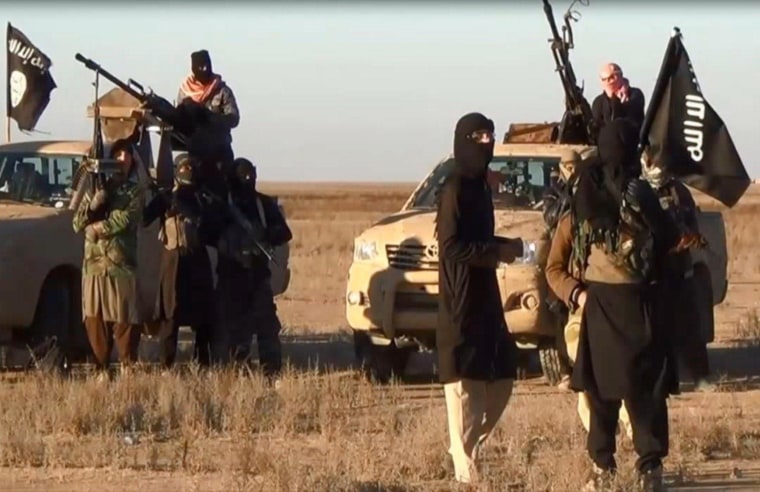 It's worth noting that Adnani's message is not the first time ISIS has urged fighters to march toward the capital.
Baghdadi, too, issued a similar decree in January: "As for ISIS in Iraq: Be in the frontlines against the Shia, and march toward Baghdad and the South," he said, according to testimony given to the House Foreign Affairs committee.
At the time, he also gave a further, equally chilling pledge: "Our last message is to the Americans. Soon we will be in direct confrontation. So watch, for we are with you, watching."