The leader of the Islamist fighters sweeping across northern Iraq has been called the heir apparent to Osama bin Laden. But there are big differences between his group - the Islamic State of Iraq and al-Sham - and bin Laden's al Qaeda.
ISIS is a more conventional fighting force, rolling in with tanks and capturing whole cities with brutal force rather than staging spectacular, carefully planned, one-off bomb attacks.
Think of ISIS as more of a Goliath than a David.
Sign up for breaking news alerts from NBC News
"Why do a car bomb when you can take 50 trucks and take the city?" said Patrick M. Skinner, director of special projects for the Soufan Group, a security consulting company. "Terrorism is when you don't have that option."
ISIS found fertile ground to grow in the civil war in Syria and the aftermath of the U.S. occupation of Iraq. Last week it made a lightning advance across the Iraqi north, capturing large cities. The group immediately ordered women to stay home, banned smoking and drinking and warned of harsh consequences under Sharia or Islamic law.
Demonstrating their growing hold, ISIS militants on Thursday hung black banners on watchtowers at the biggest oil refinery in the country, a critical source of domestic energy.
The ISIS power grab has raised concerns about a wider Sunni-Shiite war in the Middle East.
"They represent a threat to every country in the region," Secretary of State John Kerry told TODAY in an interview that aired Thursday. "They're more extreme even than al Qaeda. And they are threatening the United States and Western interests."
ISIS is operating more as a traditional insurgency than al Qaeda did, setting up checkpoints and seizing territory and equipment, said Colin P. Clarke, an associate political scientist at the Rand Corp. who has studied insurgency for more than a decade.
Technically, the two groups have voiced a similar goal: The establishment of an Islamic caliphate, governed by Sharia.
But for al Qaeda, that was always more of a pipe dream — stretching from the Middle East to Asia and North Africa, incorporating Chechens and Uzbeks, Uighurs in China, the disputed Kashmir region straddling India and Pakistan.
ISIS is more hardened and has a more limited objective. It is concerned, at least for now, only with Syria and Iraq. And it already has something al Qaeda only dreamed of — a land base.
Even in its pre-Sept. 11 heyday, al Qaeda was essentially a guest in Afghanistan. But ISIS is what al Qaeda might have become had the United States not spent more than 10 years decimating it.
"If al Qaeda central ever had the opportunity to take Mosul, they would have," Skinner said, referring to the ISIS-captured second-largest city in Iraq.
"If al Qaeda could do what ISIS did, they would do it in a heartbeat," he said. "But we spent a trillion dollars just destroying them. The worst job on the planet for 10 years has been the No. 3 guy in al Qaeda."
Like al Qaeda at its peak, ISIS is thought to be good at recruitment, appealing to disaffected youth and Sunni Muslims with perceived or actual grievances. It has proved skillful at leveraging social media, including Twitter, to attract fighters.
Its leader is Abu Bakr al-Baghdadi, who was captured by American forces in Iraq in 2005. He was known as savvy, more of a battlefield tactician than bin Laden, and not especially dangerous.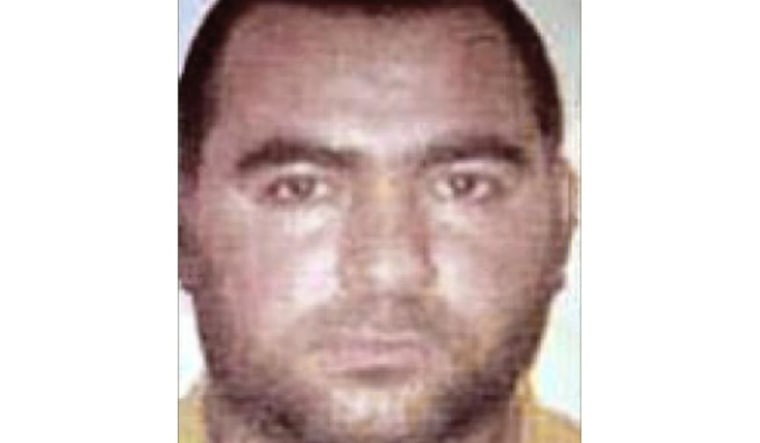 He was released to Iraqi authorities in 2009 and by 2010 rose to lead ISIS, the successor group to Abu Musab al-Zarqawi's al Qaeda in Iraq.
That is not to be confused with al Qaeda central, the global network that was behind 9/11 and is headed by Ayman al-Zawahiri.
Zarqawi, a Jordanian, fled Afghanistan for Iraq in 2001, joined forces with a Kurdish separatist group and began recruiting Iraqis, according to the Council on Foreign Relations. The group flourished as Iraq sank into civil war.
Today, ISIS membership is believed to number in the thousands, probably similar to al Qaeda at its peak. For the moment, it is believed to be a more localized threat than al Qaeda was, concerning itself with Syria and Iraq.
But if ISIS is successful in warding off the Shiite Iraqi security forces of Prime Minister Nouri al-Maliki, and in holding territory, that could change, Clarke said.
Of course, that's a big if: Besides the Maliki government, the United States and Iran have interests in stopping ISIS.
"One would think, over time, its objectives may expand from being just satisfied with more parochial interests to taking the fight to the American homeland," he said.
Al Qaeda cut ties with ISIS earlier this year after Zawahiri couldn't resolve a fight between ISIS and an al Qaeda affiliate, Jabhat al-Nusra. An al Qaeda statement characterized ISIS as stubborn and unconcerned with consultation and teamwork, The Washington Post reported.
The split has been portrayed as ISIS' being too brutal for al Qaeda, but Skinner said that perception is overblown.
"Their ideology is exactly the same. The only difference is who they swear allegiance to," he said. "They're fighting over power and prestige. They're equally bad. It's not like one is the Peace Corps."