The recent military success of ISIS in Iraq is building a terrorist "brand" that is increasing the group's following among jihadis worldwide, putting the group in a position to potentially eclipse the group that once nurtured it, Osama bin Laden's al Qaeda, U.S. officials tell NBC News.
The battlefield accomplishments of the Islamic State of Iraq and al-Sham (ISIS) are likewise pushing the group's low-profile leader, Abu Bakr al-Baghdadi, into prominence in the world of extreme Islam, and could help him secure the leadership mantle left vacant by the death of bin Laden, according to the officials, who briefed reporters Tuesday on condition of anonymity.
That would be an ironic twist, as al-Baghdadi has long been at odds with Ayman al-Zawahri, who took over as al Qaeda's leader when bin Laden was killed in 2011. At the center of the dispute — a "schism" in the words of one senior U.S. counterterrorism official — is a serious disagreement over the tactics of terrorism and what appears to be a high level of distrust between the two terrorist leaders.
U.S. officials do not for now consider ISIS more dangerous than al Qaeda, noting that the latter continues to focus on international operations while the former is strictly regional.
Al-Baghdadi, whose real name is not known, had been largely a cipher prior to ISIS's recent emergence as a military force to be reckoned with. He does not issue videos on a regular basis like bin Laden did. There are only two pictures of him circulating on the Internet. And charisma is not considered to be part of his kit bag.
Sign up for breaking news alerts from NBC News
But the U.S. officials say there is little doubt that al-Baghdadi has ambitious goals, aiming to install himself as the leader, or "caliph," of a vast Islamic state governed by sharia law and stretching from the middle of Iraq into central Syria.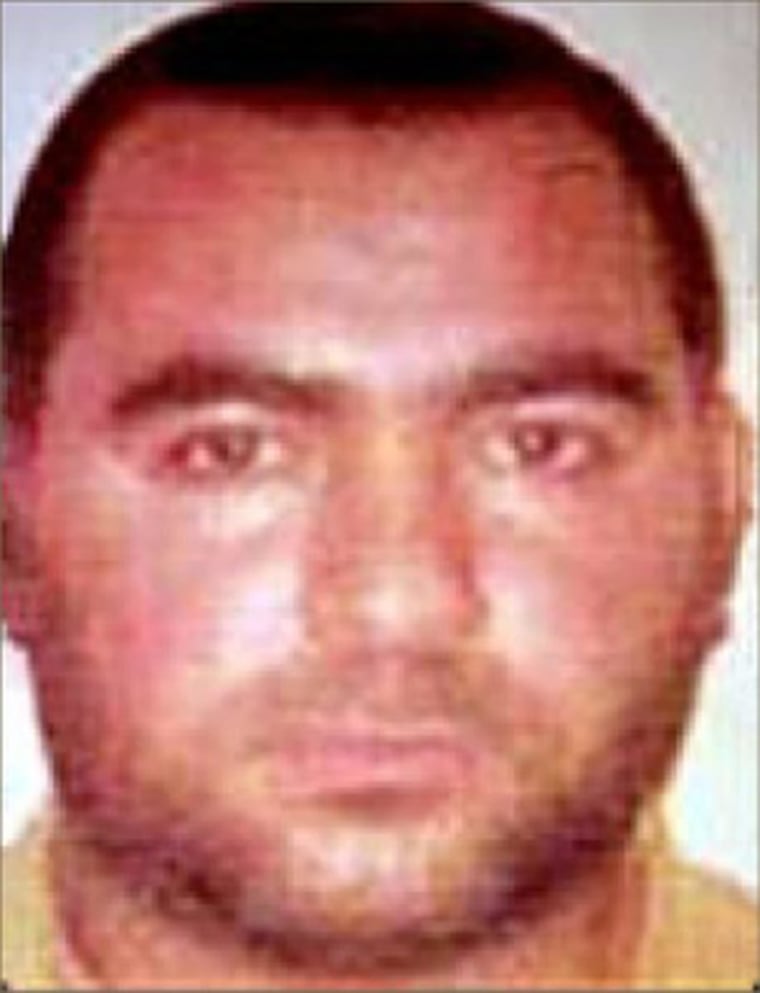 In doing so, he is emulating bin Laden, the man to whom he swore "bayat" — personal loyalty — in 2006 following an application process that included tests of ideology, battlefield experience, etc.
But while bin Laden launched the 9-11 attacks and helped the Taliban take over Afghanistan, he never controlled a vast territory in the heart of the Middle East as al-Baghdadi now does. So he never came close to realizing his dream of establishing a caliphate — or Islamic state — governed by sharia.
If ISIS can hold or expand the territory it now controls in Iraq and Syria, al-Baghdadi may be able to supersede his master.
He has done so without any help from Zawahiri, whom he despises and who detests him in return.
"He is headstrong, having bucked al Qaeda leader Zawahri's commands on multiple occasions to the point of schism," said the senior U.S. counterterrorism official. "It is difficult to see al-Baghdadi returning to the al Qaeda fold any time soon, especially with the ISIS brand gaining increasing credibility as an alternative to al Qaeda among violent jihadists worldwide."
In February, relations between the two became so acrimonious that Zawahri expelled ISIS and its leader from al Qaeda. The language was bureaucratic.
"Al Qaeda declares that it has no links to the ISIS group," Zawahri said in a posting on jihadist websites. "We weren't informed about its creation, nor counseled. Nor were we satisfied with it; rather we ordered it to stop. ISIS isn't a branch of al Qaeda and we have no organizational relationship with it. Nor is al Qaeda responsible for its actions and behavior."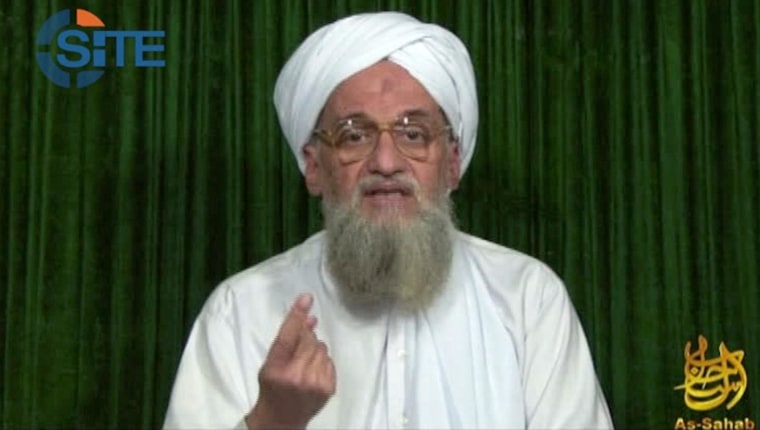 The latter was a reference to al-Baghdadi's embrace of bloody tactics — including attacks that aim to kill innocent Muslims in great numbers — that al Qaeda considers counterproductive in the context of a greater war against the "infidels" of the West.
The dispute hasn't only been fought on jihadi forums, however. "ISIS has been violently clashing with al-Nusra (an al Qaeda affiliate fighting in Syria) in recent months," said Evan Kohlmann, an NBC News counterterrorism analyst. "It's making it increasingly uncomfortable for them (ISIS) in many parts of Syria."
The decision to expel ISIS came after a number of disagreements over strategy in Syria, where Zawahri preferred al-Nusra, which is more Syria-focused and less about a caliphate. Zawahri also didn't like ISIS's arrogance, its failure to engage in "consultation" and lack of "teamwork," according to the posting.
Zawahri has a history of disagreement with ISIS and its predecessor, al Qaeda in Iraq (AQI).
He disapproved of wanton massacres of Shiite Muslims carried out by the group in Iraq, calling it a "deviation" from its stated goal.
In a 2005 letter from Zawahri to AQI's then leader, Abu Musab Zarqawi, the former asked, "Can the mujahadeen kill all the Shia in Iraq? Has any Islamic state in history ever tried that?" The letter was later found by U.S. intelligence.
Another point of dispute, says the U.S. counterterrorism official, is the manner in which ISIS raises funds, under al-Baghdadi's orders.
"He has endorsed the use of brutal methods to terrorize civilian populations under ISIS control and employs coercive methods that would be familiar to an organized crime group to secure needed financing," the official said.
Specifically, added a second senior U.S. intelligence official, the group preys on fellow Muslims. ISIS gets some money from foreign donors, but it "pales to what they get from extortion, robbery, kidnapping," the official said. "They require drivers to pay 'road taxes' in territories it controls." The total take is several million dollars a month, added the official.
Still, ISIS has shown its ability to gain control over vast stretches of Iraq, where its estimated 3,000 to 5,000 ISIS fighters are vastly outnumbered by the Iraqi security services, which had 930,000 troops in uniform as of late 2011, 70 percent of which were in the Iraqi army.
Follow NBC News Investigations on Twitter and Facebook.
"Al-Baghdadi is a ruthless, resilient and ambitious terrorist leader," said the counterterrorism official, conceding, "Unfortunately, he has shown he has a knack for tactical operations and, it seems, military strategy.
But it is uncertain whether those skills will translate to administration.
"The one saving grace is that every affiliate has failed at running territory," added another U.S. intelligence official. "They are universally hated by the local populace in territory they seize. They alienate local populations every time."