A U.S.-born ISIS fighter has been detained in northern Iraq, according to reports. It was not clear if he was captured by or surrendered to Kurdish authorities.
The man pictured in photos released by local media was identified by an uncle as Mohamed Jamal Khweis, 26, of Alexandria, Virginia.
"That's him. I cannot believe it," the uncle, Kamal Khweis, told NBC News Monday after viewing the photos and watching video of the man.
"He doesn't even speak Arabic. ISIS? I cannot believe this."
He said Mohamed told his family he was going to Europe for vacation and when they last heard from him, he said he was in Greece.
"They don't know anything about him going to the Middle East."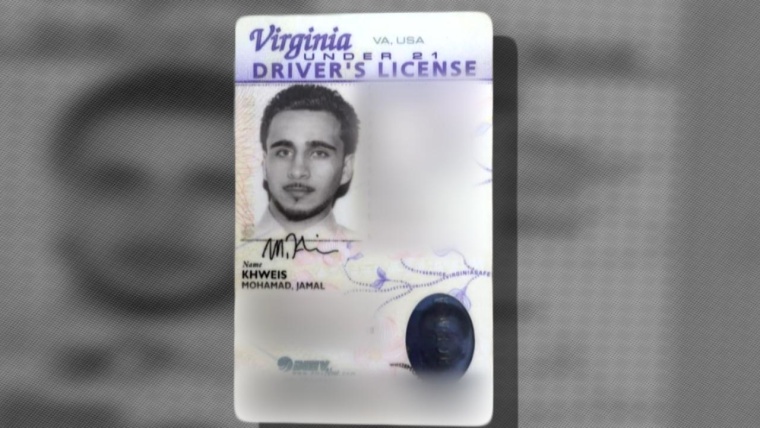 Maj. Gen Feisal Helkani told the Associated Press that the man was carrying a large amount of cash when he was taken into Peshmerga custody near the town of Sinjar.
Initial reports identified the man as Mohamed Jamal Amin, but a Virginia driver's license reportedly seized from him had the last name Khweis.
The State Department said it was aware of reports that a U.S. citizen allegedly fighting for ISIS was in Peshmerga custody.
"We are in touch with Iraqi and Kurdish authorities to determine the veracity of these reports," it said in a statement.
U.S. law enforcement and intelligence officials told NBC News they were working to get more information and verify the name of the person in custody, the circumstances of his detention and whether he could be traced to ISIS.
If they determine he joined ISIS, he could be prosecuted by the U.S. Justice Department for a range of felonies, the official said.
"This is all being run to ground," said one U.S. counterterrorism official, "and it will take them some time.
Reached by phone early on Monday, the father of Mohamed Jamal Khweis said he had only heard reports of the detention from journalists and did not know if his son was the person in custody.
"I am going to the State Department right now to find out if this is my son or if this is a fake," Jamal Khweis, a limousine driver, told NBC News.
After returning home from the State Department, the father told reporters he believes it is a case of mistaken identity.
"He is not my son," he said several times. "Wrong confirmation."
He could not say where his son is now.
"My son is old enough and I have no idea where he is at," he said. "You say he is in Iraq but he is not."
Kamal Khweis said there was nothing in his nephew's background that would suggest a connection with ISIS.
"He's a quiet guy... a nice guy," he said. "He had a car, he had a job. His parents gave him everything. No one knows what to think. His mother is crying."
Iraqi security and military officials in Baghdad told NBC News they had no information about the detention.
Kurdistan is an autonomous region in the north of Iraq and operates largely independently of Baghdad.
A local Peshmerga commander said Amin entered Syria from Turkey two months ago and then traveled to Mosul, according to Rudaw.
U.S.-backed Kurdish Peshmerga forces have been battling to push back ISIS from areas of northern Iraq.