At least three American volunteers have died fighting with U.S.-backed Kurdish forces in Syria this month, relatives and the Kurdish militias say, shining a spotlight on a little-known underground pipeline of U.S. citizens who leave their lives and families behind to oppose ISIS in battle.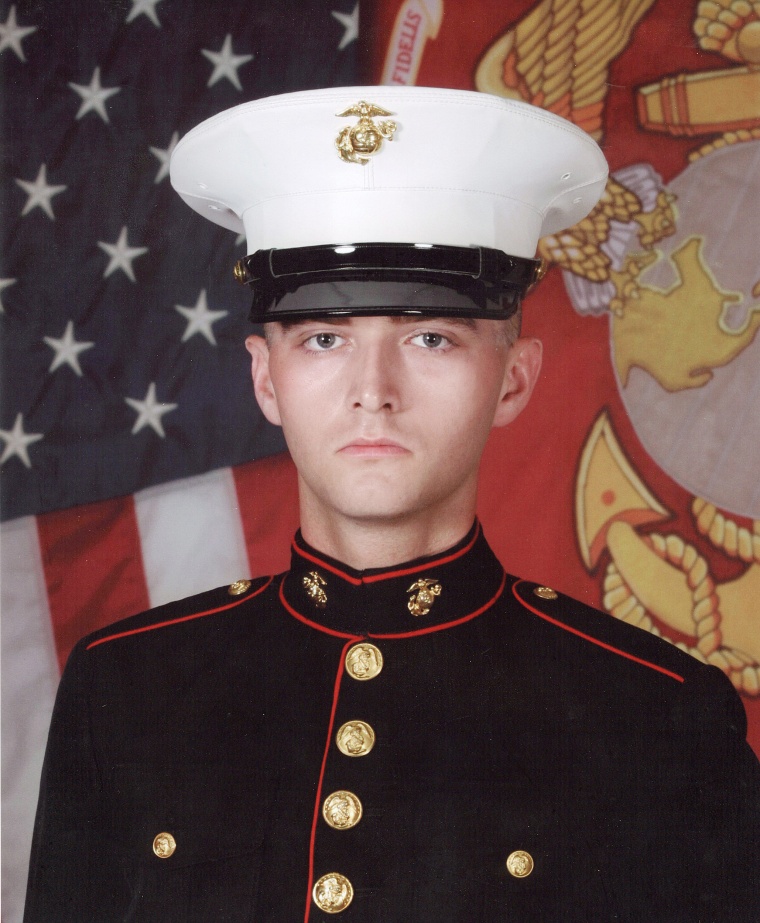 The three Americans were killed while fighting with the YPG, or People's Defense Units — part of the Syrian Democratic Forces, a coalition of Arab militias that has been a main ally of the U.S.-led coalition opposing ISIS in northern Syria.
The YPG announced Tuesday that David Taylor, 25, a U.S. Marine veteran from Florida, was "martyred" on July 16 while fighting ISIS in the Syrian city of Raqqa. Taylor's father confirmed his son's death to The Associated Press.
Taylor, who used the nom de guerre Zafer Quereçox, "was loved among his comrades," the YPG said in a statement. "He had a big heart and was a very conscientious comrade, and an expert at what he did."
According to the YPG, Taylor said he joined the group in May "to fight against ISIS fascism."
The YPG has also said Nicholas Alan Warden, 29, of Depew, N.Y., near Buffalo, was killed on July 5 in Raqqa. Warden's father, Mark Warden, confirmed his son's death to NBC affiliate WGRZ of Buffalo.
"I didn't like him going to Syria, no," Mark Warden said. But he said he wasn't surprised that his son had joined up with the YPG, telling WGRZ that Nicholas Warden had been obsessed with fighting extremism since the terrorist attacks of Sept. 11, 2001.
Nicholas Warden served two tours in Afghanistan with the U.S. Army, and when he got out of the military, he signed on with the French Foreign Legion to fight Boko Haram in Africa, his father said. He went to Syria to fight ISIS in February, the YPG said.
"I joined the YPG to fight ISIS because of the terrorist attacks they were doing in Orlando and San Bernardino, in Nice, in Paris," Warden, who used the name Rodî Deysie, said in a YPG video.
It's not known how many Americans have joined the Syrian Democratic Forces, but the YPG says many of them are military veterans.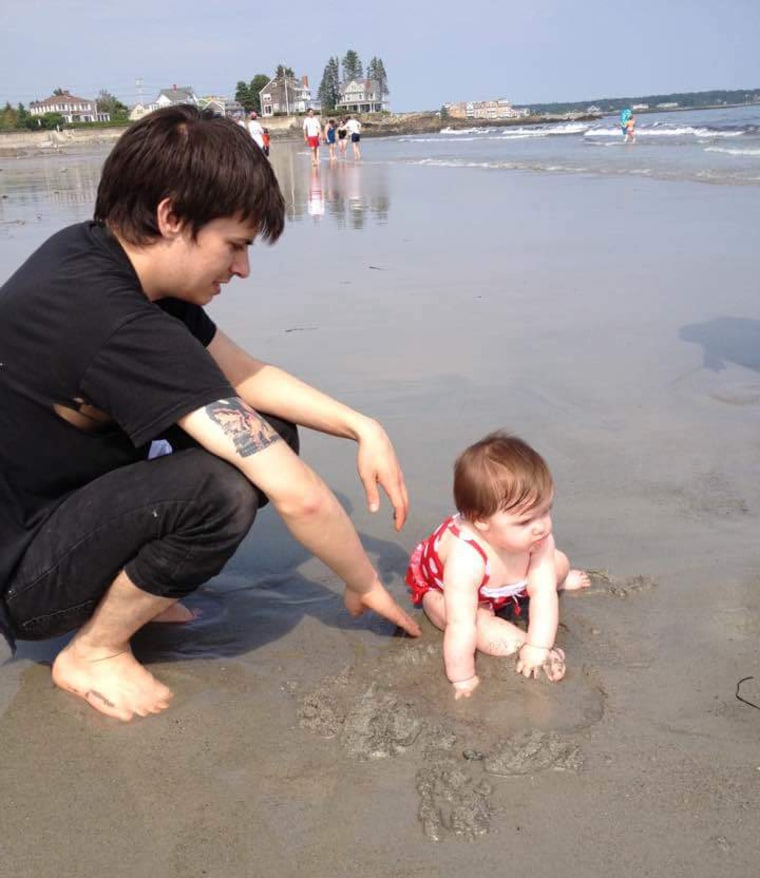 Not, however, Robert Grodt, 28, of Santa Cruz, Calif., who was killed on July 6 in Raqqa, the YPG said. Grodt's mother, Tammy Grodt, confirmed her son's death to NBC Bay Area.
Grodt was an experienced activist who was deeply involved in the Occupy Wall Street movement before he went to work for a nonprofit in Santa Cruz.
In a YPG video clip, Grodt, who used the name Demhat Goldman, said he joined the group "to help the Kurdish people in their struggle for autonomy" and to fight ISIS.
Tammy Grodt said she would never be able to fully understand why her son traveled to Syria, but she said she was proud that he died fighting for a cause he believed in.
It's important "that we do things that are meaningful, that we do things for other people," she told NBC Bay Area. "I think it's important that we help out and speak up and don't tolerate the mistreatment of others."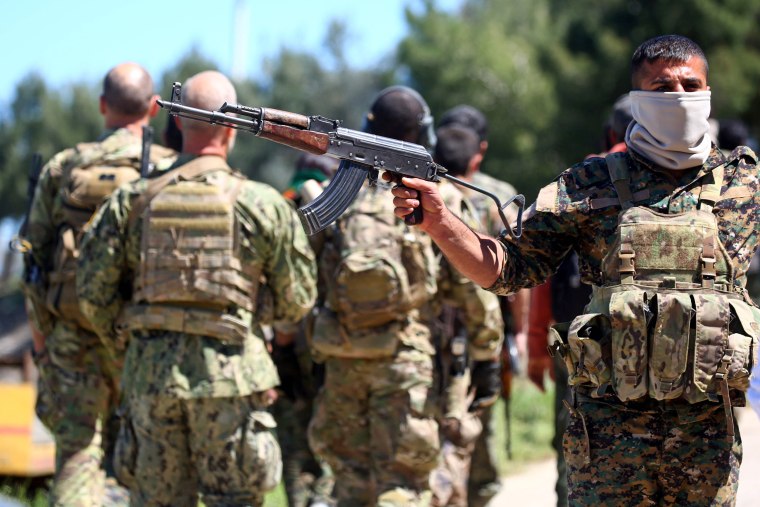 The presence of American volunteers with the YPG is complicated both militarily and diplomatically. The government of Turkey, an important NATO ally of the United States, regards the YPG as terrorist group intent on carving out an independent Kurdish state. Turkish forces have killed scores of Kurdish-affiliated fighters in airstrikes over the past year.
At the same time, the U.S. State Department has said the Syrian Democratic Forces, and the YPG in particular, are critical parts of the U.S.-led coalition opposing ISIS in Syria.
"I think we've been clear in acknowledging that it's a very complex battle space in northern Syria," Mark Toner, the State Department's deputy spokesman, said in March.
"We have chosen to work with the YPG as a part of the Syrian Democratic Forces, which include Syrian Kurds, Syria Turkmen and Syrian Arabs — a diverse group of ethnicities — in order to go after, destroy ISIS," Toner said. "So we're in common cause in going after ISIS, as is Turkey. Turkey also realizes the threat they face from ISIS."