BAGHDAD — A wave of bombings struck Iraq's capital Tuesday, killing at least 76 people and wounding up to 110 others.
Thirty-nine people were killed by a car bomb at an outdoor market in the northeastern Shiite-dominated neighborhood of Al-Shaab, a police source told NBC News, adding that up to 57 were wounded.
Meanwhile, 34 people were killed and 53 wounded when a mini-bus laden with explosives detonated in Sadr City, a Shiite area in eastern Baghdad, the source said.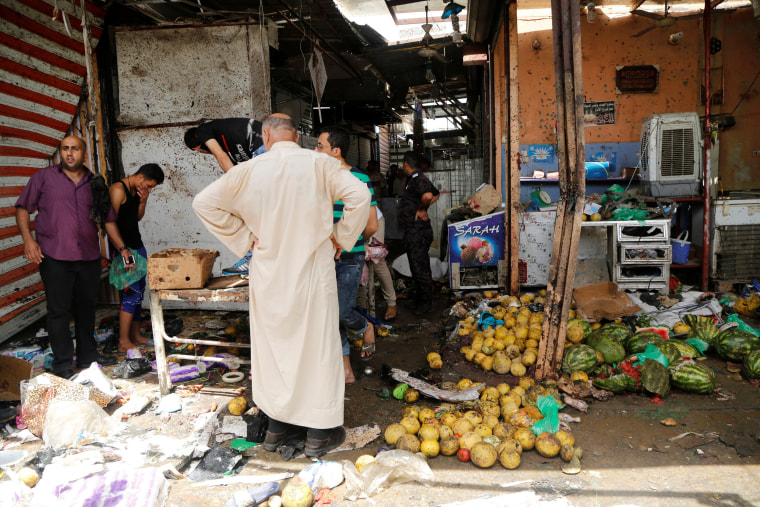 A third bombing at a fruit-and-vegetable market in Baghdad's southern Rasheed area also killed three people.
No one immediately claimed responsibility for the attacks, which bore the hallmarks of ISIS.
The blasts follow the bloodiest week in Baghdad this year. ISIS claimed a series of bombings in and around the capital last week that killed 100 people and sparked popular anger against the government for failing to ensure security.