LONDON — Up to one million civilians face being driven from their homes and others could be used as human shields or even gassed in the battle for Mosul, aid groups warned Monday as the military operation began.
The United Nations said it was braced for the biggest and most complex humanitarian effort of the year as a consequence of the Iraq-led military operation to retake the city from ISIS.
"Civilians will be at extreme risk during the military campaign from cross-fire, snipers and artillery barrage," it said.
The massive and complex operation will be the largest in Iraq since American troops left in 2011 and, if successful, the biggest blow yet to ISIS. Iraq's second-largest city has been under jihadi rule for more than two years since government forces retreated.
The U.N., which has been planning for the battle since February, believes up to 200,000 civilians could be forced out in the first weeks and half of those could flee across the border into Syria.
"In a worst-case scenario, up to one million people could be displaced and 700,000 may need to be accommodated in emergency shelters. Tens of thousands of people may be forcibly expelled, trapped between fighting lines, under siege or held as human shields. Chemical weapons may be used."
It has established a refugee operations center in the nearby city of Erbil and has created 10,014 plots for 60,084 displaced people. A further 41,744 plots for 250,464 people are planned or under construction.
Humanitarian non-profit group Save the Children said some families had already fled Mosul even before the fighting began — many of them crossing a checkpoint near Kirkuk on foot.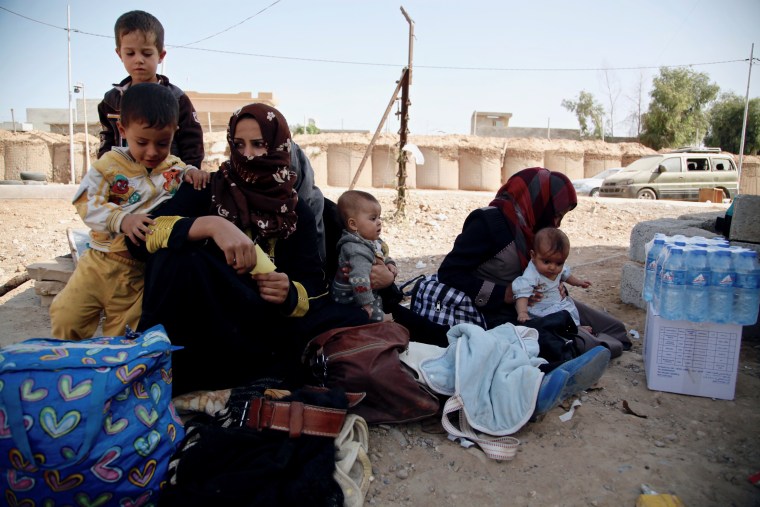 The International Committee of the Red Cross (ICRC) said Monday it was already mobilizing on the ground and ready to help 270,000 people.
"We fear the humanitarian consequences of this operation will be massive," said Wolfgang Gressmann, country director in Iraq for the Norwegian Refugee Council. "Establishing genuinely safe routes out of the city for civilians is now the top priority; nothing is more important."
He said the effectiveness of the humanitarian response "will determine the future of Iraq and how Iraqis will live side by side with each other."
Andres Gonzales, Oxfam's country director in Iraq, said armed forces should "do everything possible to protect civilians."
"The people of Mosul have already suffered enough," he added.