MANILA, Philippines — Police detonated an home-made bomb found in a trash bin near the U.S. Embassy on Monday and said militants sympathetic to ISIS could have been responsible.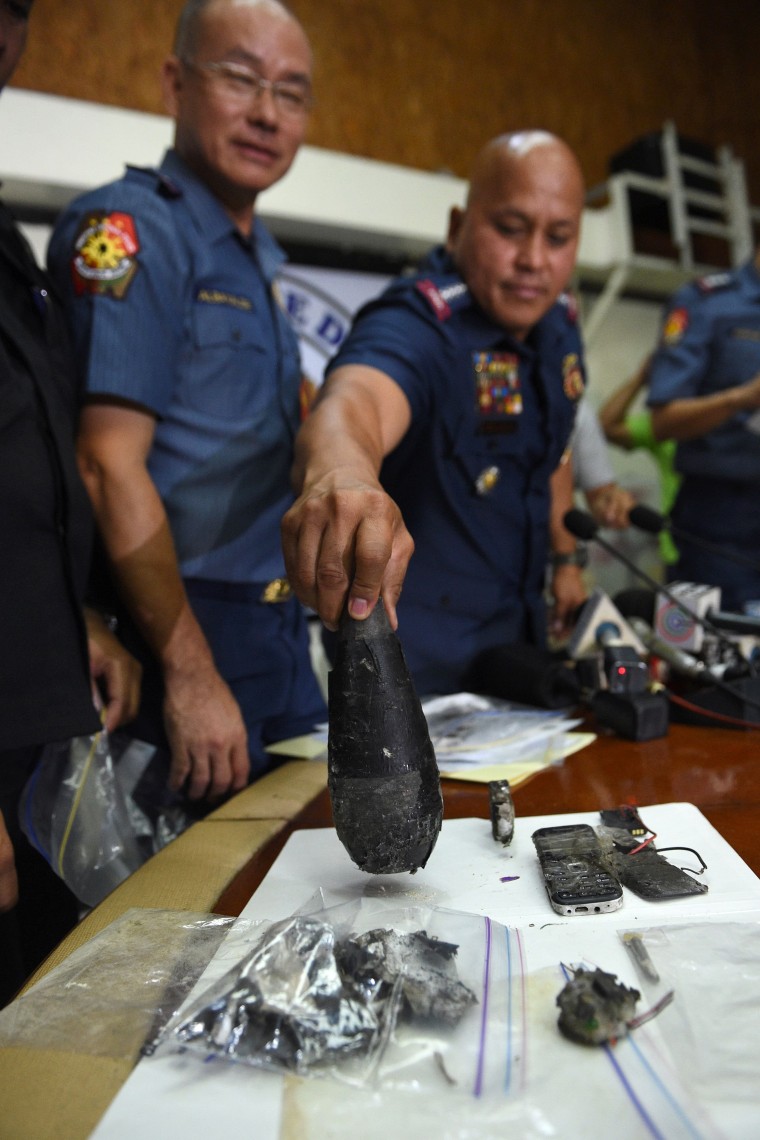 National police chief Ronald dela Rosa said components of the device suggested it could have been planted by the Maute, a Muslim rebel group that has pledged allegiance to ISIS.
Maute's fighters were locked in a standoff with the military for a third day in the country's south. More rebels were reported killed on Monday, taking the number of dead to 19.
"We could theorize that they could use this as a diversion," dela Rosa told a news conference.
Street sweeper Winniefreda Francisco told The Associated Press she called police after finding a cellphone attached to a bottle-like cylinder wrapped in black tape, with wires connecting the cylinder to the phone.
The embassy had no immediate comment on the discovery of the bomb, which was left about 22 yards from the compound. Business there continued as normal, with dozens of Filipinos queuing outside for visa applications.
An 81 mm mortar round was used as an explosive device and that was a signature of the group, Dela Rosa said. Similar components were used in a Sept. 2 bombing in Davao, which killed 15 people died and wounded about 70.
Maute were blamed for that attack and four of its members were arrested and found with video clips of them pledging allegiance.