A new video released by ISIS on Sunday purportedly shows the terror group training children, who can be seen standing in formation, chanting, praying and participating in physical exercises.
Alex Kassirer, of global security firm and NBC News consultant Flashpoint Intelligence, said the video features Al Farouk training camp for "cubs," or children, located in Raqqa, Syria. It is not clear when or under what circumstances the children were videotaped.
An instructor in the video indicated that among the group of about 80 youth are foreign children — possibly the children of foreign fighters who have joined the Sunni extremists' ranks, according to Flashpoint. The instructor said most of the youth had passed to the second level of training after completing about four months in a first round, and that the children were the next generation of ISIS.
In the video, children answer religious questions. At one point, one child can be seen reciting Quranic verses. Several minutes later, that same child speaks to the camera, followed by several others.
NBC News has previously reported about ISIS' recruitment of boys and its staging of camps to train them as soldiers. They are used as human shields, suicide bombers and enforcers. ISIS boasts of its youth fighters in videos with titles such as "Cubs of the Islamic State."
A video released by ISIS in mid-January appears to show a child soldier shooting and killing two prisoners whom the militants accuse of spying for Russia. An Islamist sect in Nigeria, Boko Haram, has also indicated it has a training camp for child soldiers, issuing photos in late January of youth aiming automatic rifles.
ISIS and Boko Haram say they want to establish their own states — or caliphates — based on hard-line Islamic law.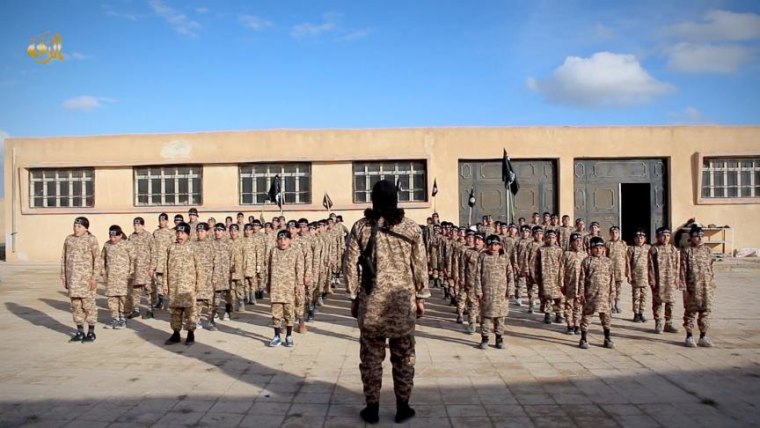 IN-DEPTH