/ Source: Associated Press
ISTANBUL — Asiya Ummi Abdullah doesn't share the view that the ISIS rules over a terrorist dystopia and she isn't scared by the American bombs falling on Raqqa, its power center in Syria. As far as she's concerned, it's the ideal place to raise a family. In interviews with The Associated Press, the 24-year-old Muslim convert explained her decision to move with her young son to territory controlled by the militant group, saying it offers them protection from the sex, drugs and alcohol that she sees as rampant in largely secular Turkey.
"The children of that country see all this and become either murderers or delinquents or homosexuals or thieves," Umi Abdullah wrote in one of several Facebook messages. Living under Shariah, the Islamic legal code, means that her 3-year-old boy's spiritual life is secure, she said. "He will know God and live under His rules," she said. Originally from Kyrgyzstan, Ummi Abdullah's experience illustrates the pull of the Islamic State group, the self-styled caliphate straddling Iraq and Syria. It also shows how, even in modern Turkey entire families are dropping everything to find salvation. Legions of others in Turkey have carted away family to ISIS-controlled territory. Earlier this month, more than 50 families slipped across the border to live under ISIS, according to opposition legislator Atilla Kart. The Islamic State group appears eager to advertise itself as a family-friendly place. One promotional video shows a montage of Muslim fighters from around the world holding their children in Raqqa against the backdrop of an amusement park.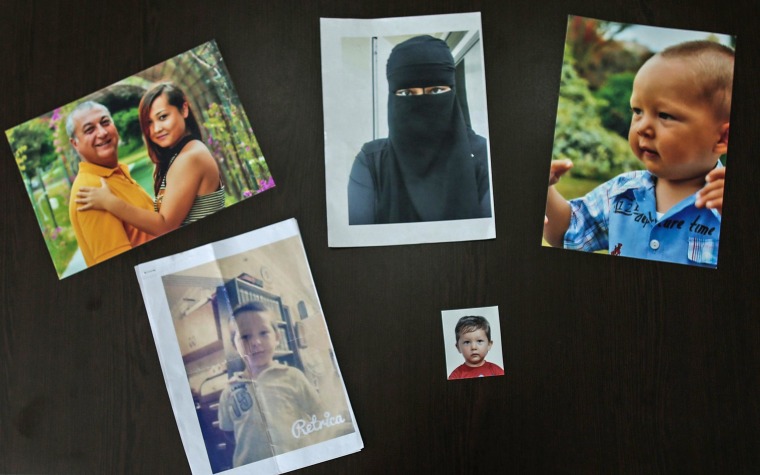 IN-DEPTH
- The Associated Press