HASAKAH, Syria — Robert Rose's 8-year-old son doesn't know what a terrorist is — or fully understand why his dad left their home in the south Bronx to fight ISIS in Syria.
Rose took Jonathan to a Yankees game last month and days later left to join a Kurdish militia battling the militants, but not before trying to explain to his "spitting image" why he would be gone for six months.
"I told him, 'You know what a terrorist is like? He's like, 'no,'" Rose said. "I just tell him I'm going to fight bad people and help innocent people. He understands that much."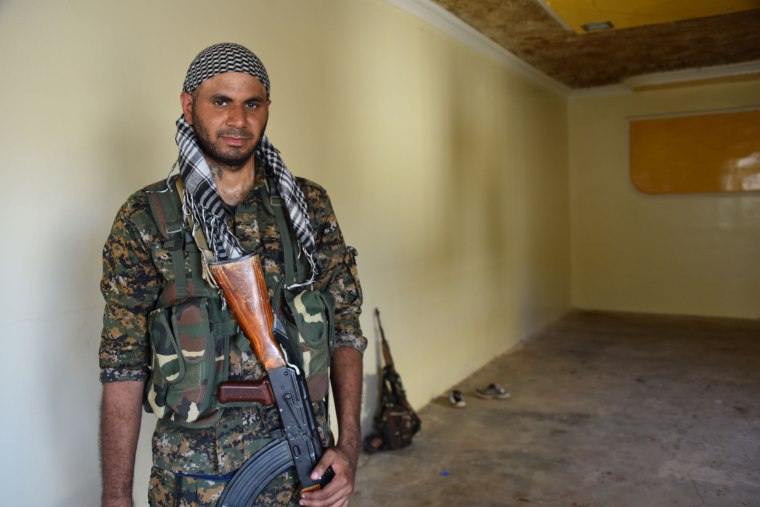 The front line he's been fighting on in the city of Hasakah is a long way from the "bad neighborhood" near the 6 train where 25-year-old Rose grew up.
The single father admits to running with the wrong crowd when he was younger: dropping out of school, joining a gang and getting shot before turning his life around.
"When I was about 20 years old I smartened up and I changed for the best," he said. "I became a different person."
He went back to school and got a job as a security guard — all the while harboring a hatred for terrorists borne out of the Sept. 11, 2001 attacks on his hometown.
"I'm fighting for my country as well… before they attack us"
"I've always wanted a chance to come and fight against terrorists," he said. Rose didn't consider joining the Army feasible as a single parent — which is how he found himself on the Syrian front line.
"This was my only chance to come," Rose explained.
He's now on his second tour with the "Lions of Rojava," a unit with around 400 foreigners fighting for Kurdish forces against ISIS in Syria. "The Lions" have used social media to bolster recruitment efforts: in addition to Americans like Rose, the unit has Canadians, Britons, Italians and Australians in the trenches.
The Kurdish forces — known as YPG — have been critical to pushing ISIS back from territory the militants seized.
While the front line took some getting used to, Rose said he's become accustomed to the sounds of war.
"We hear bombs, airstrikes, shooting all day, all throughout the day," he said. "It's normal now."
He said he didn't see much action on his first tour with the Lions — but in Hasakah has "seen the big fighting."
Last week, a suicide bomber tried to attack his unit's position. Rose said he saw a "big flash" and then heard a boom.
"It threw me on my back" but immediately after "the fight was on again," Rose said.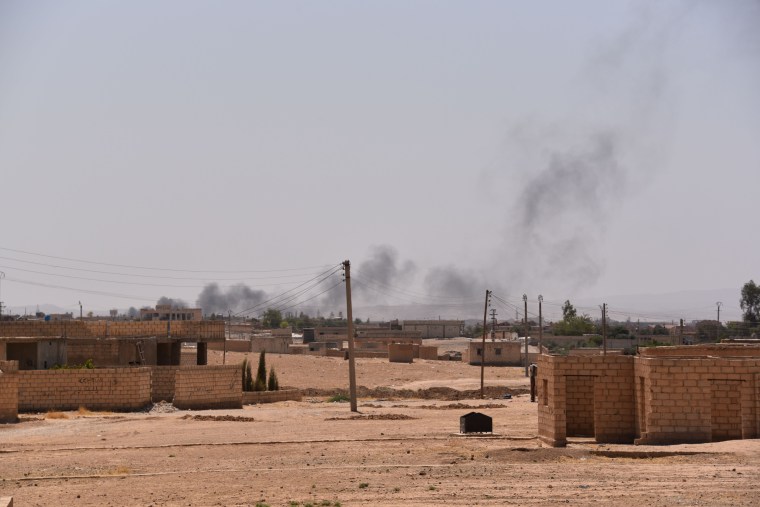 Rose said his parents tried to stop him from going to Syria the first time but "really supported" his second tour.
"The first time I was here, I lost a lot of friends," he explained. "So they understood why I wanted to come back."
"It's, like, a personal thing now," he added.
He said he plans to stay with the Lions until December or January — though would really like to stay until "the end."
"I'm eager to fight," Rose said. "I feel like I'm out here not just fighting for the Kurds but I'm fighting for my country as well… before they attack us."
Despite the danger, Rose said he's "not really worried" about what might happen to him — he tries not to think about it.
"It sounds scary but I'm just doing my job and trying to not, you know, be a liability and get someone else killed," he said.
Jonathan doesn't know "how bad it is up here," according to Rose.
"I just tell him I'll be back," he added.