Germany is to join U.S.-led military operations against ISIS in Syria after lawmakers voted Friday to back an expanded role in the campaign — but its forces will not participate directly in airstrikes.
The change comes after Chancellor Angela Merkel agreed to honor a request from France in the wake of the attacks in Paris to provide support for its fight against the extremist group.
Lawmakers in Berlin gave overwhelming approval for a $145 million non-combat mission involving up to six Tornado reconnaissance planes, a tanker aircraft and a naval frigate to help defend the French aircraft carrier, Charles de Gaulle. In total, up to 1,200 German military personnel will be involved.
The aircraft will be stationed at Turkey's Incirlik air base.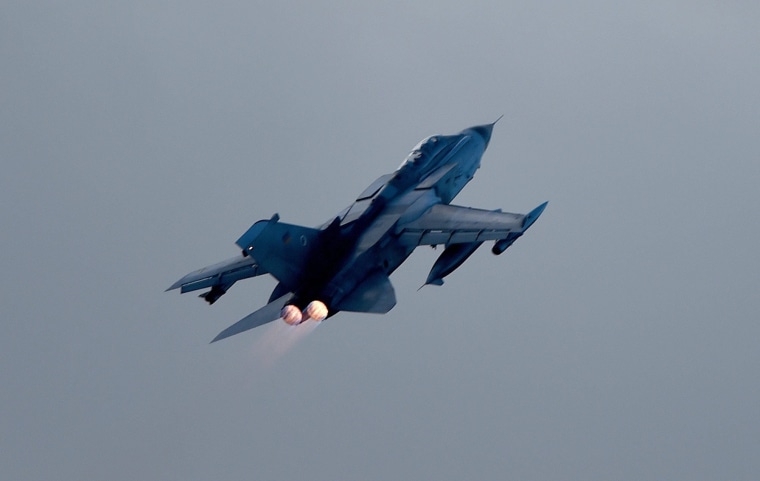 "The goal... is to fight and contain [ISIS] and destroy their safe havens and their ability to lead worldwide terror operations," Defense Minister Ursula von der Leyen told reporters in Berlin.
German military missions, outside those agreed by NATO, require parliamentary approval.
Parliament voted 445 in support of the plan and 146 against with seven abstentions.
French President Francois Hollande on Friday visited the Charles de Gaulle, France's only aircraft carrier, which was dispatched to the region a week before the Nov. 13 attacks that killed 130 in Paris.
It has been launching raids against ISIS bases as part of the U.S.-led coalition's strikes against the group.