An Army National Guard soldier and his cousin who were arrested this week after allegedly plotting to fight for ISIS in the Middle East and in the U.S. have been indicted on federal charges, the government said Friday.
Guard Specialist Hasan Edmonds, 22, was arrested at a Chicago airport trying to get on a plane bound for Egypt Wednesday and his cousin, 29-year-old Jonas Edmonds, was arrested at his Aurora, Illinois, home, authorities said.
Both men were indicted on Thursday of one count each of conspiring to provide material support to the foreign terrorist organization, the U.S. Attorney's Office for the Northern District of Illinois said. The charge carries up to 15 years in prison.
Authorities said Hasan Edmonds planned to travel overseas and fight for ISIS while Jonas Edmonds would attack a U.S. military installation in northern Illinois where his cousin had trained, using his uniforms.
The two men said they anticipated a "body count" of up to 120 using AK-47s and grenades, according to the criminal complaint. The younger Edmonds allegedly wrote to an undercover agent in January that "The State has been established and it is our duty to heed the call," apparently referring to the Islamic State, a term used by the terror group.
Also Friday, a mother of two in Philadelphia appeared in court after she was arrested and charged with planning to go overseas and fight for the terror group. Keonna Thomas, 30, allegedly bought plane tickets to Turkey and told an ISIS fighter online she wanted to be involved in a suicide mission.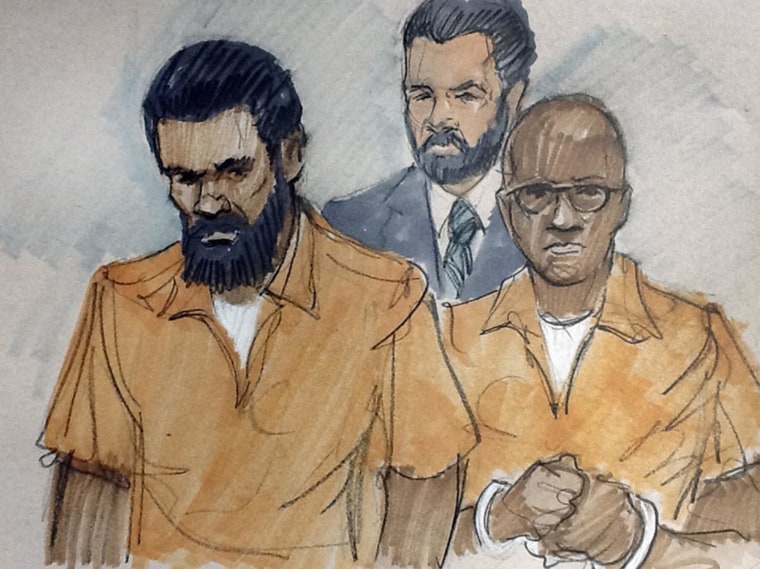 IN-DEPTH
— Phil Helsel