A 19-year-old Illinois man was charged Monday with a terrorism-related offense for allegedly trying to join ISIS in its battle to carve out an Islamic caliphate in Iraq and Syria.
Authorities said Mohammed Hamzah Khan of the Chicago suburb of Bolingbrook was arrested Saturday at O'Hare International Airport as he waited to board a flight to Vienna. From there, he intended to fly to Istanbul, Turkey, and then make his way into Syria or Iraq to fight for ISIS, they said.
Khan was charged Monday in a federal criminal complaint with attempting to provide material support to a foreign terrorist organization. He appeared briefly in court and was ordered to remain in custody pending a detention hearing on Thursday.
According to an affidavit filed in federal court, Khan purchased a round-trip ticket on Sep. 26 to travel from Chicago to Istanbul, intending to depart on Saturday and return on Thursday.
After observing Khan pass through the airport security checkpoint on Saturday afternoon, federal agents searched his home and recovered handwritten documents expressing support for ISIS and jihad and outlining his travel plans. One of the items, according to the affidavit, was a letter explaining his travel to his parents.
Additional coverage from NBC Chicago
"First and foremost, please make sure to not tell the authorities for if this were to happen it will jeopardize not only the safety of us but our family as well," the letter read, according to the affidavit.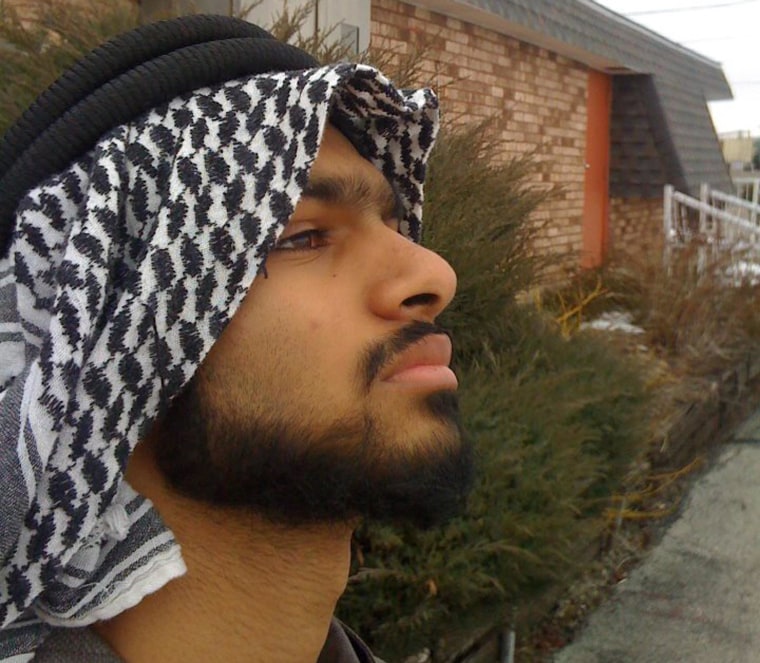 The letter read there was an obligation to "migrate" to the "Islamic state" now that it has "been established."
Related
Jihad Interrupted: Feds Grab ISIS 'Wannabes' Before They Reach Syria
'Fighting Devils': ISIS Recaptures Parts of Iraqi Town
NATO: We'll Protect Turkey if ISIS Battle Spills Over Syria Border
According to the affidavit, Khan also was upset that he was obligated to pay taxes that would be used to kill his "Muslim brothers and sisters."
If convicted, Khan faces a maximum penalty of 15 years in prison and a $250,000 fine.
Follow NBC News Investigations on Twitter and Facebook.
Khan is the 13th American accused of joining or trying to join the radical Islamic groups ISIS and the al-Nusra Front, an al Qaeda affiliate. Both groups are fighting the Syrian government of Bashar Assad, while ISIS also is attempting to defend its self-declared caliphate against Iraqi forces.