/ Source: Associated Press
BAGHDAD — When ISIS militants retreated from the embattled town of Jurf al-Sakher last week, the Iraqi military was quick to flaunt a rare victory against the extremist group, with state television showing tanks and Humvees parading through the town and soldiers touring government buildings that had been occupied by the militants since August.
However, photos soon emerged on independent Iraqi news websites revealing a more discrete presence — the powerful Iranian general Ghasem Soleimani — whose name has become synonymous with the handful of victories attributed to Iraqi ground forces. Local commanders said Lebanon's powerful Shiite Hezbollah group was also on the front lines.
Militia commanders told The Associated Press that dozens of advisers from the Iranian Revolutionary Guard and the Lebanese Hezbollah were on the front lines in Jurf al-Sakher, providing weapons training to some 7,000 troops and militia fighters, and coordinating with military commanders ahead of the operation.
Iraqi military officials declined to discuss Soleimani's presence in Jurf al-Sakher, or in previous victories where he is known to have played a commanding role, including in the besieged town of Amirli in August and in the Shiite holy city of Samarra in June.
The U.S. and Iran have found themselves on the same side in the war against the ISIS, which rampaged across much of northern and western Iraq in June, seizing the country's second-largest city, Mosul. But while U.S. military advisers have been coordinating coalition airstrikes from within heavily fortified bases, Soleimani and his commanders are on the front lines and would assume a key role in the retaking of major cities.
Militia commanders, who spoke on condition of anonymity because they are not authorized to talk to the media, describe Soleimani as "fearless" — one pointing out that the Iranian general never wears a flak jacket, even on the front lines.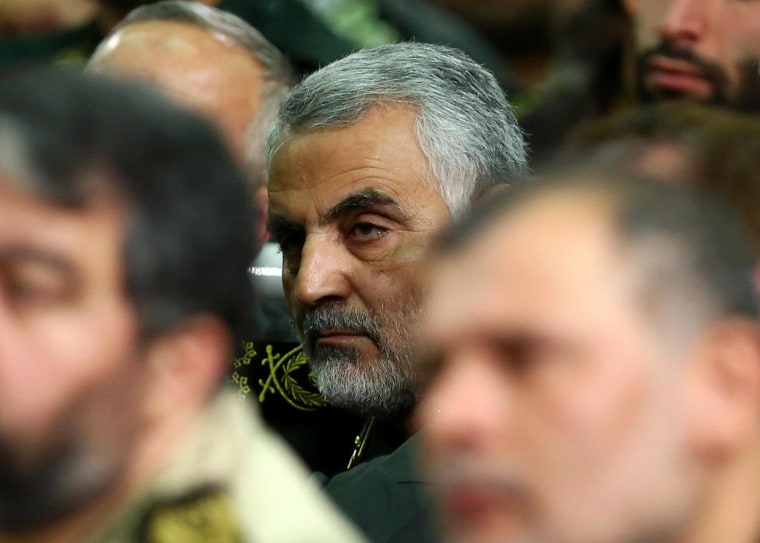 IN-DEPTH
- The Associated Press