Iraq's prime minister made a triumphant visit to Ramadi on Tuesday, a day after his forces took back the city from ISIS by recapturing a key government complex.
Prime Minister Haider al-Abadi announced he was visiting the "liberated" city on his official Twitter account, but did not provide more details.
The premier arrived by helicopter and was due to meet with army and counter-terror commanders who led the weeks-long offensive to recapture the capital of Anbar province, according to Reuters.
Brig. Gen. Ahmed al-Belawi told The Associated Press that Abadi began his visit by meeting security and provincial officials for the latest updates.
The army's success in ousting ISIS from Ramadi marks a milestone for Iraqi forces, who suffered a humiliating setback when the Sunni militants seized the city in May.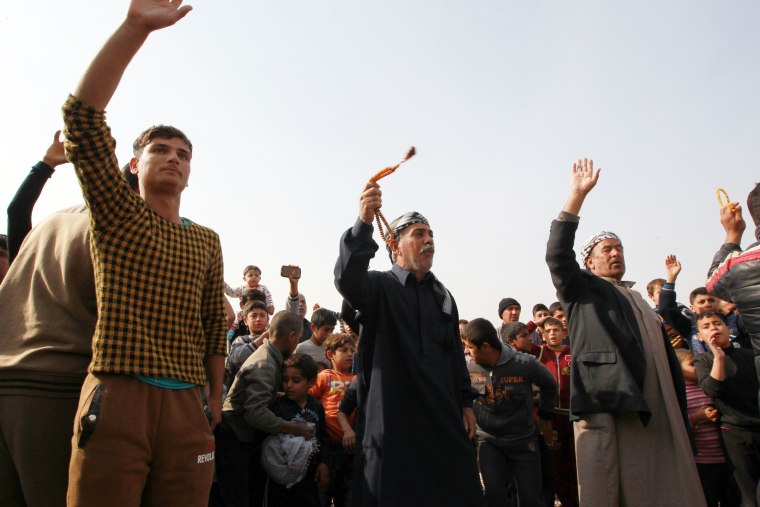 U.S. Defense Secretary Ash Carter congratulated Iraqi forces for the "significant step forward" in retaking Ramadi, saying in a statement it showed how "capable, motivated local forces backed by coalition air support and training" can defeat ISIS.
Still, American and Iraqi forces cautioned that it would take time to fully secure Ramadi. ISIS fighters were reportedly still holed up in pockets of the city, and some neighborhoods were believed to be heavily booby-trapped.