The U.S.-led military coalition battling ISIS in Iraq has "definitively determined" that it did not carry out a deadly strike on a mosque last week, an official said Monday.
Military spokesman Col. John Dorrian told The Associated Press the coalition had notified the Iraqi government of its findings.
Earlier, Human Rights Watch said at least 13 women and children had died during the attack on the women's side of a mosque in the town of Daquq, which is around 19 miles south of Kirkuk. Another 45 people were wounded, the group added.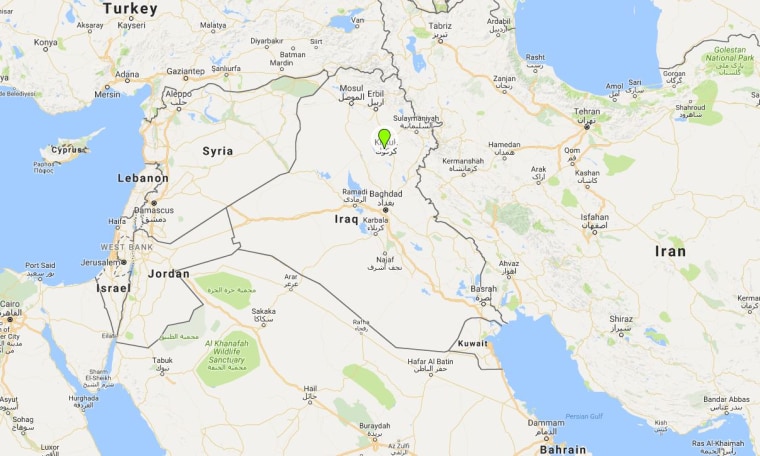 "Only United States-led coalition forces in Iraq and the Iraqi air force are known to conduct airstrikes in this region," Human Rights Watch added in a statement.
Iraqi officials were investigating the incident, according to a statement from the office of Prime Minister Haider al-Abadi.
Related: Motley Crew of Anti-ISIS Forces Is 'Dangerous Cocktail'
Human Rights Watch said its finding "were consistent" with an airstrike having struck the mosque, adding that there was also a Kurdish peshmerga base on the outskirts of Daquq. The city is also within shelling distance of ISIS forces, the group said.
The alleged mosque bombing came amid a massive ISIS assault on targets in and around the northern Iraqi city of Kirkuk on Friday and Saturday, and as Iraqi forces launched a new advance southeast of the extremist-held city of Mosul.