ISIS militants took control of the Iraqi city of Ramadi Sunday, according to a senior Iraqi security official, dealing a strategic blow to Iraqi forces trying to push ISIS fighters out of key cities.
The terrorist group had raised their black flag over the local government compound in Ramadi, which is about 60 miles west of Baghdad, on Friday. On Sunday, 90 percent of the city was under ISIS control, according to the Iraqi official said.
"Logically, the city has fallen," he said.
Police officers in the southern section of city were targeted by four nearly simultaneous bombings early Sunday, leaving 10 killed and 15 wounded, police told The Associated Press. Five soldiers were then killed when suicide bombers detonated car bombs at the gate of the Anbar Operation Command, the military headquarters for the province, according to the AP.
ISIS fighters seized territory north and east of Ramadi in April, sparking a weeks-long battle for control of the city and a refugee crisis. An estimated 114,000 Iraqis have fled Ramadi, according to the UN's refugee agency.
Earlier Sunday, Iraqi Prime Minister Haider al-Abadi ordered Shiite militias to prepare to fight alongside Iraqi soldiers defending the Sunni-dominated province against ISIS. He also instructed the Iraqi armed forces not to leave areas of Ramadi after liberating them from ISIS, saying fleeing gave the militants the chance to recapture the areas.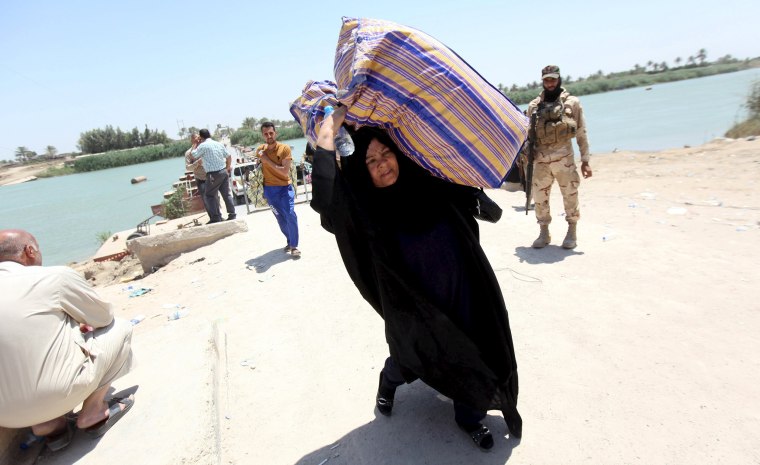 IN-DEPTH
— Elisha Fieldstadt