Iraq's security forces lost around 2,300 Humvees to ISIS when they retreated from Mosul last year, according to the country's prime minister.
The United States has supplied Iraq with hundreds of millions of dollars in military hardware, including Humvees, and Defense Secretary Ash Carter recently claimed the country's forces "just showed no will to fight" against ISIS.
Humvees — or high mobility multipurpose wheeled vehicle (HMMWV)— vary in price greatly depending on the specific hardware with which they are fitted.
However, the State Department last year approved the potential sale to Iraq of 1,000 Humvees with increased armor, machine-guns, and grenade launchers for an estimated $579 million, according to a report by AFP.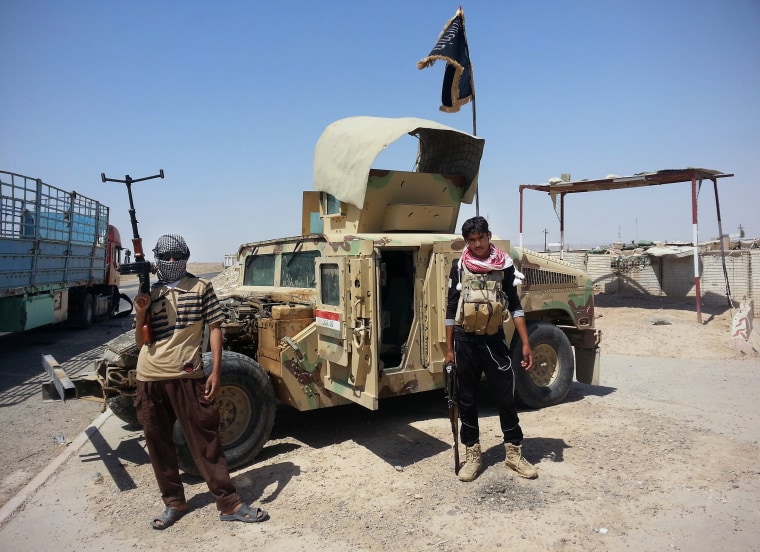 Responding to Carter's criticism, Iraqi Prime Minister Haider al-Abadi said his country did not have enough weapons after ISIS took Mosul in June last year and the U.S.-led coalition did not re-arm the country quickly enough.
"I admit that we did not have the capability to arm everyone, because we lost in the collapse of Mosul a lot of weapons and ammunition," al-Abadi told Iraq state television on Saturday, in an attempt to explain his forces' setbacks.
"We cannot replace HMMWVs we lose in battles," he added. "We lost 2,300 HMMWVs in Mosul alone. Besides, we are still losing HMMWVs because of the continuation of the fighting."
Al-Abadi said his forces had also lost tanks to the extremists. He did not make it clear how much of the equipment had been destroyed and how much of it was left behind, likely to be used by ISIS.
The prime minister said he asked the U.S.-led coalition for assistance but "they did not respond quickly." He said that "we blame them for that."
In January, the State Department said that in 2014 it had supplied more than $500 million in small arms, ammunition and other equipment to the Iraqi government, a total that included the imminent delivery of 50 armored Humvees.
Pentagon officials told NBC News they did not keep an inventory of Iraqi gear.
The U.S. military said that by the end of its mission in Iraq it had sold, transferred or disposed of 4.2 million pieces of equipment, ranging from armored vehicles and weapons to building materials and generators. The total value of these hand-me-downs was $580 million, according to The Washington Times.
The military said that giving the Iraqi government equipment that was usable but surplus to requirements "assisted the theater security cooperation efforts of the U.S. Central Command (CENTCOM) by helping to resource the Iraqi army."
By leaving these items behind, the military said it saved $1.7 billion in shipping costs.