PRISTINA, Kosovo — Simultaneous attacks by ISIS have been foiled — including one targeting the Israeli national soccer team, police in Kosovo said.
According to a statement issued Thursday, 18 people were arrested in Kosovo and six more across both Albania and Macedonia. Police said explosive devices, weapons, electronic equipment and a drone were recovered.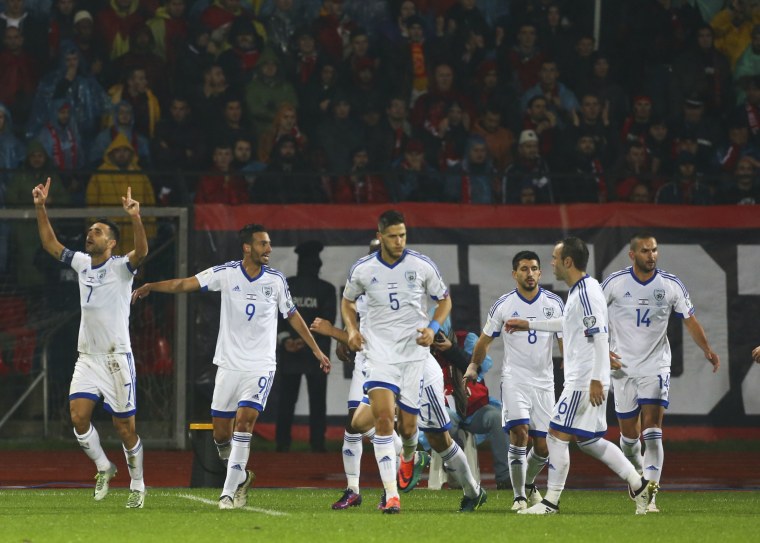 Police said the groups were coordinated by two Albanians who are part of ISIS in Syria.
Albania moved a World Cup qualifying match with Israel on Saturday from the northern city of Shkoder, to a venue near the capital Tirana due to fears of a possible attack by militants.
Reuters quoted a police statement as saying that the cell was "planning to commit terrorist attacks in Kosovo and also [an attack] against the Israeli football team and their fans during the Albania-Israel match." It also referred to "synchronized terrorist attacks."
Police said the suspects were in contact with ISIS member, the self-declared "commander of Albanians in Syria and Iraq," Lavdrim Muhaxheri, from whom they received orders to attack.
At least 200 people have been detained or investigated in Kosovo over their alleged links with ISIS in recent years.
A total of 300 Kosovars went to Syria to fight alongside ISIS militants and more than 50 have been killed there.
International and local security agencies in Kosovo, including NATO mission and the EU police mission, are worried that many of those returning home from combat zones could pose a security threat.
Most of Kosovo's ethnic Albanian majority are nominally Muslim but overwhelmingly secular.
Kosovo declared independence from Serbia in 2008 with the backing of the West. In 2015 it adopted a law introducing jail sentences of up to 15 years for anyone found guilty of fighting in wars abroad.