American ISIS militant Douglas McCain isn't the only product of Robbinsdale Cooper High School's Class of 1999 to die alongside Islamist radicals in far-off lands. His onetime best friend and classmate Troy Kastigar was killed fighting for the Al-Shabaab terror group in Somalia in 2009.
When the news broke that McCain had been fatally wounded during a battle in Syria, many who knew the 33-year-old immediately expressed shock, sadness and disbelief. Classmates at their New Hope, Minnesota, high school are reeling over the revelation that now they have lost two childhood friends to overseas "holy wars" to which they had no blood or immediate connection. Then came the questions.
How did two well-liked and affable young men take such tragically parallel paths to extremism? What was it that drew them to wars, away from their comfortable socio-economic backgrounds - attending high school in a working class suburb of Minneapolis – to Third World countries ripped apart by bloody conflict. How did they end up fighting other peoples' wars?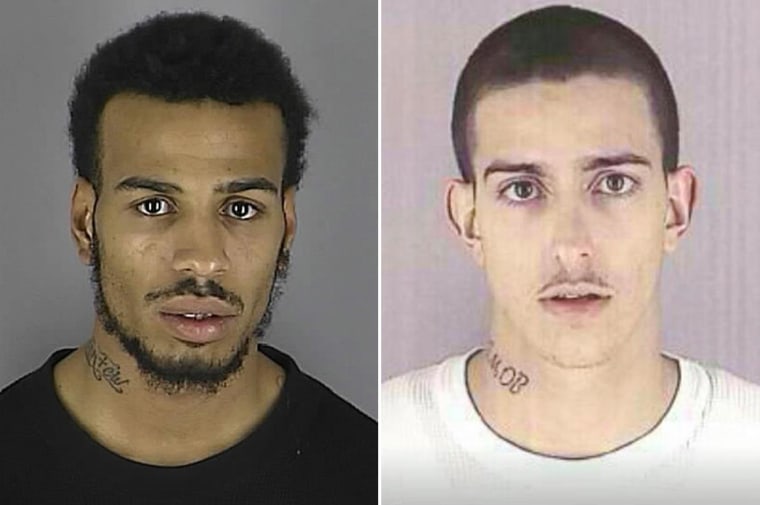 McCain and Kastigar were inseparable in high school, according to numerous sources who knew both young men. Both loved basketball and were described as goofy and likeable. Kastigar reportedly would bring food to homeless people, McCain later worked with the disabled. While both had brushes with the law, neither stood out as troubled teens, friends who knew both said.
"These kids went to good schools and they weren't like living in the streets," one high school classmate of both slain extremists told NBC News. "They were loving their moms, loving their friends."
So how did their paths go so astray? The answer could lie in the troubling trend of homegrown radicals in the heartland of the U.S.
Friends of McCain and Kastigar say both were fun – but "easily persuaded."
"In high school, you never seen one of those guys separated from one another," one former classmate told NBC News, describing McCain as more of a follower to Kastigar's leader. "They were always together. And both were the type to be persuaded."
Kastigar's mother, Julie Ann Boada, said after McCain's death that both boys "were sort of searching."
"I think both of them had a really strong desire to be needed and (be) of value," Boada told the New York Daily News.
Minnesota has the largest concentration of Somalis in the country has been been a hotbed of recruitment for Al-Shabaab.
Al-Shabaab — a loosely affiliated band of militia insurgents in southern Somalia that has close ties to al Qaeda - was behind the deadly assault on the Westgate shopping complex in Kenya's capital, slaughtering at least 67 people in a drawn-out siege.
McCain's cousin told NBC News that she believed he embraced Islam after "he met some Somalian guys that kind of converted him to be a Muslim."
Kastigar's mother also told the Daily News that her son and McCain both "had quite a few friends in school who were Somali immigrants and an African American friend whose family was Muslim."
Like McCain, Kastigar was a convert. Media reports from the time of Kastigar's 2009 disappearance note that he played on a traveling basketball team with several Somalis – but spoke little of his descent into radical Islam.
That path became crystal clear after Kastigar's death in Mogadishu in September 2009 – about 10 months after he left Minnesota, according to numerous reports. The young man – who had come to be known as "Abdurahman the American" - was praised as one of the "Minnesotan martyrs" in an al-Shabaab recruiting video that was viewed by The Associated Press last year.
In the video, titled "The Path to Paradise," a smiling Kastigar is shown urging others to join the cause and take up arms in Somalia.
"This is the best place to be, honestly," Kastigar says in the video, according to the AP. "If you guys only knew how much fun we have, this is the real Disneyland."
McCain later paid tribute to his dead best friend on Facebook, posting Kastigar's picture more than once.
It was around then – 2010 – that McCain converted to Islam. Friends and family members say he was not radical – merely devout.
But McCain's online presence tells a different story, with picture posts in support of ISIS dating back to 2010 suggesting perhaps his path was set several years ago.
- Cassandra Vinograd