ISTANBUL — They were "smiling," a shell-shocked Turkish worker told the families of three London schoolgirls as he begged forgiveness for his chance role in their disappearance in Syria.
The middle-aged bus station employee, who was spotted on surveillance video holding open a door for the girls as they headed for the Syrian border, had a chance encounter with their tearful families who had come to Istanbul to search for them.
"We don't blame you," sobbed Halima Khanom, the sister of missing Kadiza Sultana.
But who exactly should be blamed for the radicalization of Sultana, 16, and Shamima Begum and Amira Abase, both 15, and their subsequent trek across Europe to reach the ISIS' "caliphate" has prompted a bout of debate and blame-trading in the U.K.
Theresa May — the U.K.'s tough-talking Home Secretary — has placed the radicalization of young people at the center of the country's forthcoming election debate and set out plans to promote "British values" to combat extremism.
"Where they seek to dictate, lecture and limit opportunity, our values offer young people hope and the chance to succeed," she said in a speech on Monday. "The extremists have no vision for Britain that can sustain the dreams and ambitions of its people. Theirs is a negative, depressing and in fact absurd view of the world — and it is one we know that in the end we can expose and defeat."
With as many as 600 British citizens having traveled to Syria and Iraq to join groups like ISIS — up to 40 of them women and girls — many observers believe that May's declaration that "the game is up" for radical Islamists is premature.
Five family members went to Istanbul to investigate what happened to their missing girls, and to try to understand what got them there. Still, they are angry with British authorities that the three girls were allowed to get to Syria without being spotted and stopped.
They point to the fact that when a classmate of the three traveled to Syria last year, police officers wrote to parents of other children at their school. The letters were handed to the pupils, who were asked to give them to take them home.
Sultana, Begum and Abase are thought to have hidden the letters while plotting their own escape. Relatives believe the girls would still be at home if their families had received the information.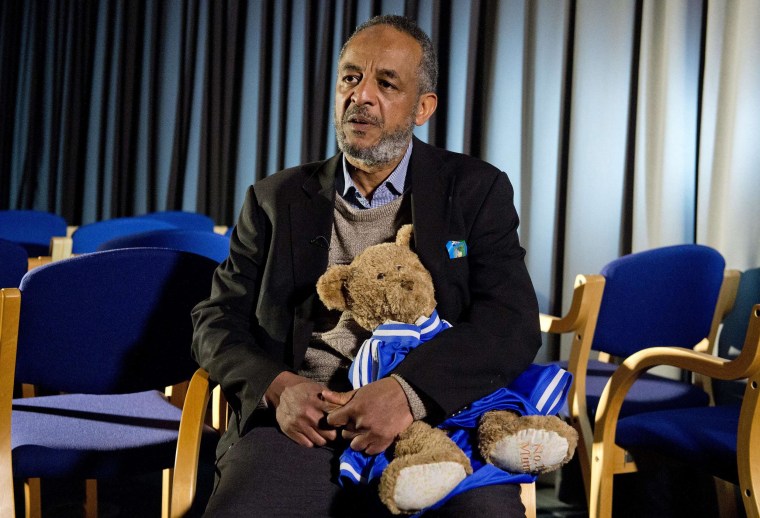 "If we knew, this wouldn't have happened," said Abase Hussen, father of Amira Abase. "We would have stopped them. We would have discussed it and taken away their passports from them. This wouldn't have happened."
Last month, Hussen refused to accept responsibility for his daughter's actions when questioned by a committee in the British parliament, saying he had no idea how she might have been exposed to extremism.
"As for me, I don't know the symptoms even — what radicalization is," he told British lawmakers.
But a few days after the three families returned from Istanbul, images emerged of Hussen at a demonstration in London at which American and Israeli flags were burned. The images appeared to compound the argument made by the families' critics.
The girls' families have won a public apology from the commissioner of London's Metropolitan Police for not doing more. However, another of Britain's most senior counter-terrorism police officers said the families of the girls should shoulder more of the responsibility for what happened.
"What is ill-advised is to just blame the police, blame the authorities blame the school, when the absolute prime responsibility for the welfare of children lies with parents" Peter Fahy, Chief Constable of Greater Manchester Police, told The Times newspaper.
The families' lawyer believes that Fahy and those that blame the parents have failed to understand the way that youngsters are radicalized by Islamic State and its supporters — in secret and often online — far from the gaze of even the most cautious parents.
"Of course [the families] feel responsible for their own children, that goes without saying, but the fact is these girls were schoolchildren and much of what took place early took place at school," said Mohammed Akunjee, the lawyer.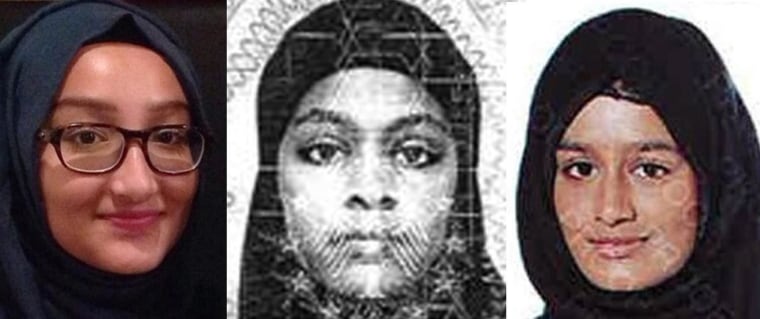 "Police put a cap on information that they and the school were giving back to the parents," he said, referring to the letter and limited communication after their schoolmate fled late last year.
Halima Khanom, Sultana's sister, said it was in part their inability to foresee their radicalization that has prompted the family's trip.
Although they blame police officers and school teachers primarily, they accept that they should carry some of responsibility for the "unrecognizable" actions of their girls.
"I just didn't know — I didn't see it," she said.
"I don't really recognize my sister, the video and the CCTV that we saw," Khanom said.
"Because this is just not her and we just want to understand her, you know, to find some answers and get some help."
Understanding is essential, because if three girls with apparently bright futures like Begum, Sultana and Abase were lured by ISIS, the surely others will follow.