CAIRO — A militant organization with ties to ISIS claimed responsibility late Sunday for the death of an American oil worker in Egypt.
Images of Texas native William Henderson's passport and work ID badges were posted on an official ISIS Web forum on Sunday. Ansar Beit al-Maqdis claimed responsibility for his death, according to global security firm and NBC News counterterrorism consultant Flashpoint Intelligence. His August 6 death had previously been described as the result of a carjacking.
Henderson, 58, worked for Houston-based Apache Corp. for 28 years. His obituary said he "passed suddenly while working in Karama, Egypt, on August 6." In a statement released early Monday, Apache said that the "tragic carjacking incident this past August involving our colleague Bill Henderson is still under investigation by the U.S. government. Our thoughts and prayers remain with the Henderson family."
The State Department was not immediately available for comment. One of Henderson's daughters, Savannah Blankenship, told NBC News that her family was "very taken by surprise" to wake up to the news militants had claimed responsibility for killing her father.
"It's just a little overwhelming," she said, adding that her family had found it difficult to get information about how her father died. All her family was told in August was that Henderson had been murdered, she said.
When asked whether the family believed the group's claims, Blankenship responded: "I have not a clue."
"He was very passionate about his family and his work," she said, adding that he knew the risks of working in the Middle East but felt fairly safe. "We're still in shock."
Henderson is survived by his wife, mother, two daughters, two sisters and brothers-in-laws and grandchildren. According to his obituary, "Bill had a love for fishing, Harley Davidson Motorcycles, show pigs, and most of all his family and beloved grandchildren." His funeral was held in Oklahoma.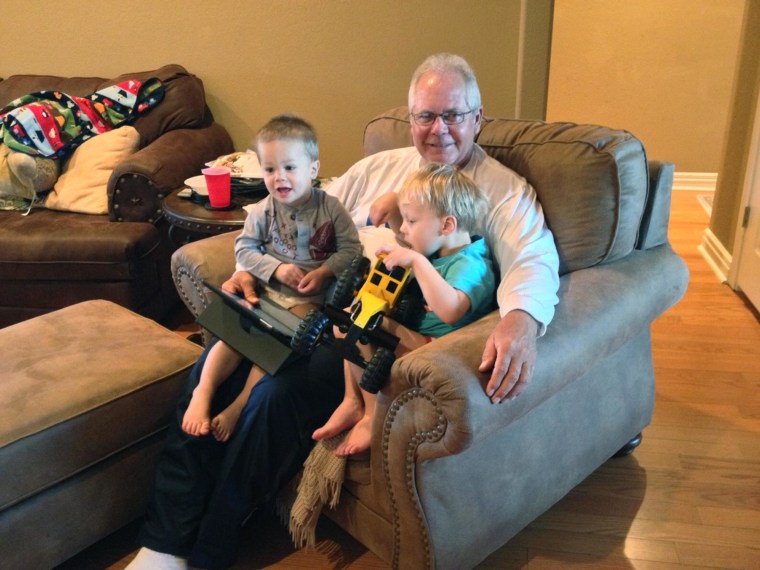 Ansar Beit al-Maqdis recently pledged allegiance to ISIS after emerging in the wake of the Egyptian uprisings in 2011. It now refers to itself as "The Islamic State in Sinai" and has claimed responsibility for numerous terror attacks and assassination attempts in Egypt and on Israel. In August 2012, the group claimed responsibility for a rocket attack on the Israeli seaside city of Eilat and a month later an attack on an Israeli border patrol that killed one soldier and injured another, according to the State Department.
In January of 2014, the group's fighters downed a military helicopter, killing five soldiers on board, and claimed responsibility for a series of car bomb and grenade attacks in Cairo. In February, Ansar Beit al-Maqdis also bombed a tour bus in the Sinai Peninsula. Last month, the group pledged allegiance to ISIS.
IN-DEPTH