ISIS has apparently released photos purportedly showing niqab-wearing female jihadi fighters training with automatic weapons, analysts said Tuesday.
The images were posted online by jihadi sources believed to be affiliated with ISIS in Syria, according Flashpoint Partners, a security firm and NBC News intelligence consultant. NBC News was unable to independently verify the images.
"This is some of the most revealing footage regarding the role of female combatants in the ranks of (ISIS)", said Flashpoint's Laith Alkhouri. "These images shed light on the women's role."
Some of the photos purportedly showed the women conducting target practice on a grassy area, others saw them aiming AK-47s and handguns inside an abandoned building.
The photos were evidence that ISIS was allowing women to serve in a range of roles, Alkhouri said — from fighters and medics to cooks and preachers. "Al Qaeda would not approve of these matters and would consider them inhibitors to jihad," Alkhouri said.
The Islamist group overran large areas of Iraq and Syria during an offensive last year. A U.S.-led coalition has conducted more than 1,000 airstrikes in Iraq and hundreds more in Syria since August.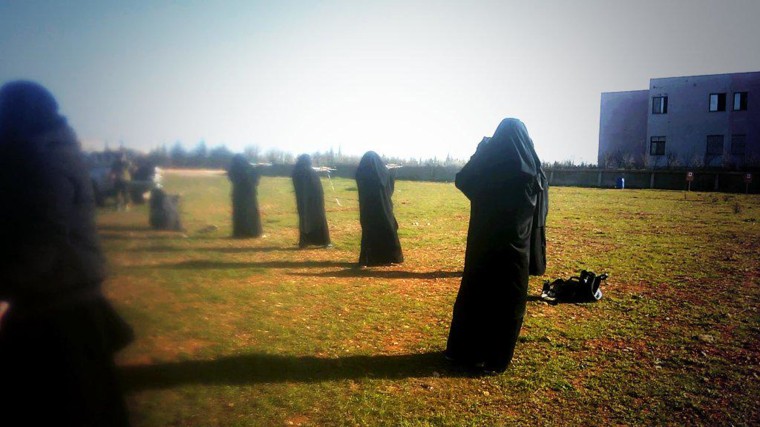 In-Depth
— Alexander Smith