KUWAIT CITY, Kuwait — The ISIS militant who became known as "Jihadi John" was "well-mannered" and "never lost his temper," a former co-worker recalled Monday.
Mohammed Emwazi was unmasked Thursday as the British-educated black-clad figure seen holding a knife to the neck of captives in the terror group's beheading videos. He is directly linked to the killing of at least four Western hostages, including American journalists James Foley and Steven Sotloff.
A fuller picture is now emerging of the 26-year-old's childhood in a west London district that has produced several other terrorists, including a former schoolmate who was killed fighting alongside al Qaeda in Syria.
Emwazi was a model employee at the Kuwaiti tech company where he worked as salesman in 2010 after graduating from college, a co-worker told NBC News.
"He was very calm and polite, well-mannered," the former colleague said. "There was nothing at all that made us question him, nothing at all. He trained for one and a half months and then he began to visit customers. There were many steps in testing and he was very committed, disciplined. He never lost his temper or showed any violent tendencies."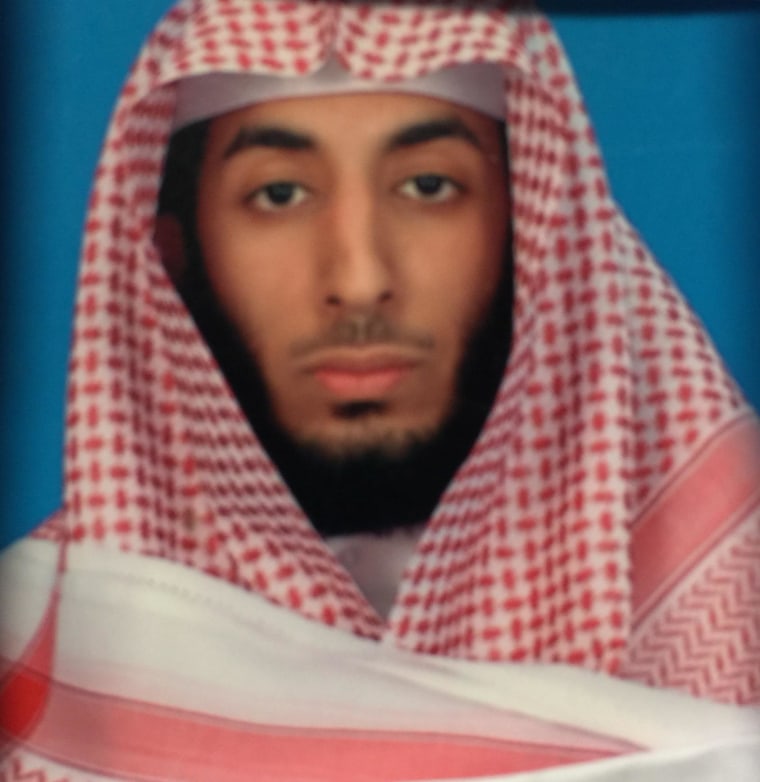 The employee, who spoke to NBC News on condition that neither he nor the company was identified, said he never recognized Emwazi's voice from the notorious Jihadi John propaganda videos.
"We were surprised he left London to come to Kuwait. He said it was because the U.K. was expensive and it was difficult [to find work]."
Emwazi got good grades in high school and later attended college, according to Jo Shuter, who was then the principal at Quintin Kynaston Academy in northwest London.
"He had a good family, he had quite a few siblings — he was the oldest so he took some responsibility," she said. "It's sickening … it's absolutely sickening to think that whatever void there was in his life, in his understanding of the world … has led to something so terrible that has led him to become this person."
Shuter added that Emwazi was a "quiet" and "reasonably hard-working" student.
"He had some issues, particularly when he got to some key points in adolescence … issues to do with bullying and girls and the normal stuff. But we worked with him he had some support and mentoring … and he appeared to settle down by the time he got into [final year]."
She denied Emwazi had become radicalized at school, which was also attended by Choukri Ellekhlifi, who was fighting with terrorists in Syria in 2013 after joining an al Qaeda group.
"Hand on heart, I would say no," Shuter said. "If there were changes, they happened later."
However, Britain's Department of Education has reportedly begun an investigation into how the school has come to be associated with jihadism.
Emwazi had been known to security services and was detained several times as long ago as 2009.
Britain's intelligence agency, MI5, believes he was a member of a network of supporters of terrorism, and had been in contact with one of the men convicted of attempting to bomb London's transit system on July 21 2005, two weeks after suicide attacks killed 52 commuters.
NBC News' Michele Neubert contributed to this report. Alastair Jamieson reported from London.