ISIS militants opened fire on civilians trying to flee the Iraqi city of Fallujah on Friday, killing at least 30 people — most of whom were women and children, an Iraqi military spokesman told NBC News.
Photos: Iraqi Families Flee Violence From Fight for Fallujah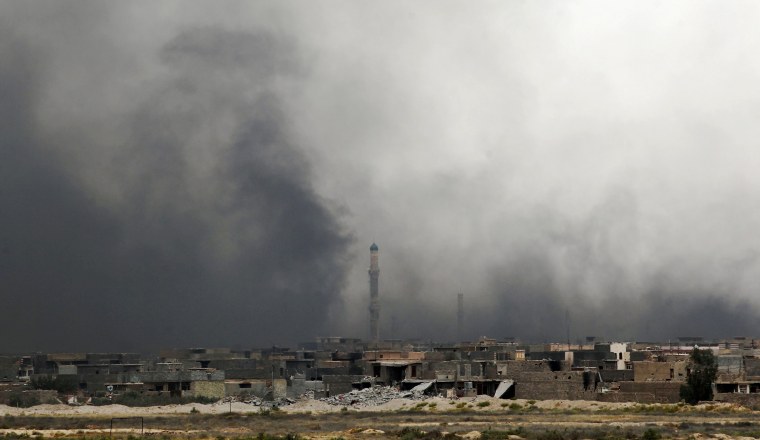 Those who were attacked were trying to flee the ISIS-held city and reach security forces in southern Fallujah in an attempt to reach relative safety at the Amiriyat Al-Fallujah refugee camp, the military spokesman said.
A source in Fallujah told NBC News that ISIS demanded women and children remained in the city.
"ISIS militants told men that if they want to leave the town, so they are free to do that, under one condition, not to take their families with them, and if they tried to do so they would kill them," the source said.
"We found out that ISIS militants who are from Fallujah got their families out of the town, they sent them with some other families who are not affiliated with ISIS. Now, they are not allowing civilians from leaving the town," the source said.
The military spokesman did not say how many people were injured in the attack.
Related: Analysis: Fight for Fallujah Highlights Abadi's Political Battle
Fallujah is a symbolically important city some 30 miles from Baghdad that has been held by ISIS for more than two years. An estimated 30-40,000 civilians are believed to be trapped in Fallujah.
The Iraqi military in May launched an offensive to retake Fallujah. Progress has been slow, but on Wednesday the Iraqi military said its counterterrorism forces retook the neighborhood of Shuhada, some 2 ½ miles from the city center.