ISIS' finance minister was killed during an operation this week, defense officials announced Friday, a major score for the U.S.-led coalition as it tries to erode the terror group's grip on the region.
In addition to the death of Haji Iman, the Pentagon confirmed the killing of another top leader — Omar al-Shishani — in an earlier operation.
"Striking leadership is necessary, but it's far from sufficient," Defense Secretary Ash Carter said at a news conference, adding that the U.S. is "systematically eliminating" ISIS' cabinet.
"Leaders can be replaced, however, these leaders have been around for a long time," Carter said. "They are senior. They're experienced. So eliminating them is an important objective and achieves an important result."
Related: Top ISIS Leader 'Omar the Chechen' Believed Dead in U.S. Airstrike: Defense Official
Haji Iman — whose real name is Abd al-Rahman Muhammad Mustafa al-Qaduli — was widely reported as a senior leader and second in command in the organization.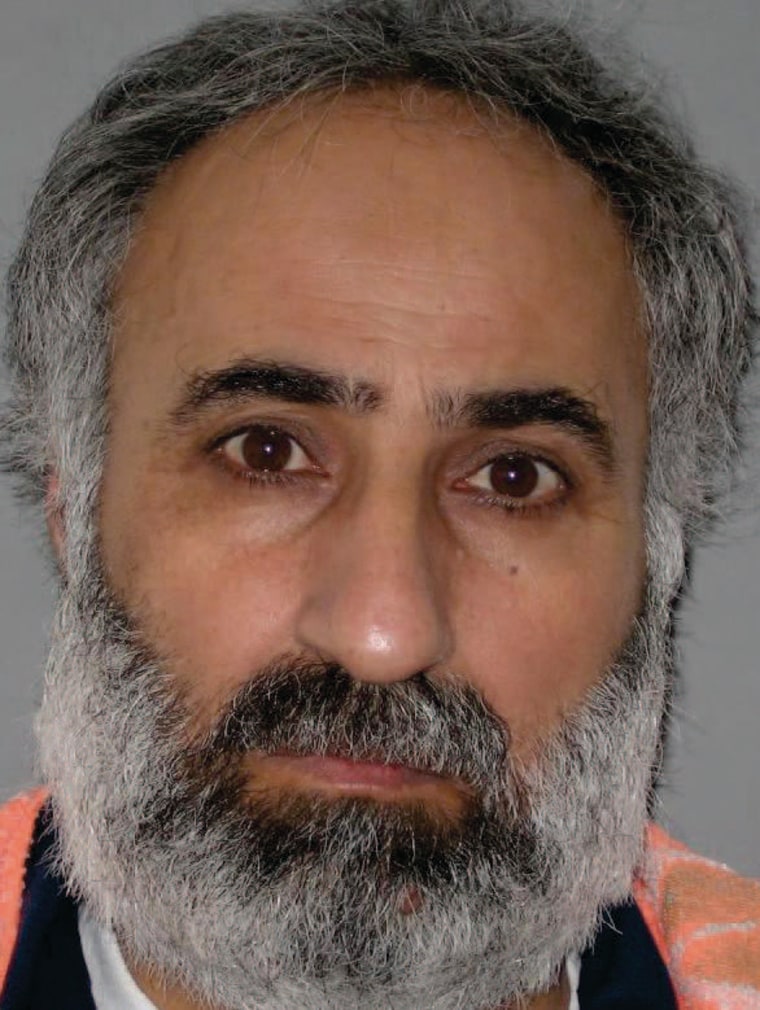 Carter, however, declined to provide further details about the operations, and didn't immediately confirm where and when exactly the efforts to kill Haji Iman took place.
Haji Iman oversaw and steered ISIS' funding through its networks, Carter said. He also reportedly managed the day to day operations for ISIS and its affiliates in Syria, Iraq and Libya, and was also the main link to shadowy ISIS leader Abu Bakr al-Baghdadi, who currently has minimal communication with the organization.
The confirmed deaths of Iman and al-Shishani present a key gain in ticking off some of the biggest names on the U.S.'s terror hit list and comes on the heels of terror attacks in Brussels that claimed at least 31 lives and wounded over 270 others.
Carter said he could not confirm whether Haji Iman was directly involved with Brussels or the siege last November in Paris, which intelligence officials say were done by the same ISIS-linked terror cell.
Either way, he said, those involved are examples of ISIS recruits from outside Syria and Iraq who serve as foreign fighters and then return to their homelands to unleash terror. In other cases, homegrown terrorists are simply inspired to do ISIS' bidding, Carter added.
"Even if it's just inspiration, it still takes you back to Iraq and Syria and the need to eliminate the sources for that inspiration," the defense secretary said.
Related: John Kerry: We're Determined to Thwart Foreign Fighters
Intelligence sources previously told NBC News that the operation to take out al-Shishani — nicknamed Omar the Chechen, known for his red-tinged beard — occurred near the town of Shaddadi, which was seized by Syrian rebels from ISIS last month and was part of a campaign to retake ISIS-held territory.
The State Department had put a bounty of up to $7 million for Iraqi-born Haji Iman, who officials said had reintegrated himself into ISIS in Syria following his release from prison in 2012. He had also ascended the ranks of al Qaeda after joining in 2004, and was under the command of leader Abu Musab al-Zarqawi, who was killed in 2006.
Haji Iman was previously reported to have been killed last year during an airstrike on a mosque.
According to reports, he is a former Iraqi physics teacher who had emerged as ISIS' temporary leader and No. 2 after al-Baghdadi was supposedly wounded in a coalition bombing.
Carter said beating back ISIS will continue to take time, but that the coalition is "gathering momentum, and we're seeing that momentum is having effect."
"We've learned a great deal," he added, "and we're continuing to learn how they get their finances and dry them up."
Gen. Joseph Dunford, chairman of the Joint Chiefs of Staff, told reporters during the news conference that ways to increase U.S. support for the ground fight in Iraq against ISIS will be on the agenda with President Barack Obama.
"The secretary and I both believe that there will be an increase in U.S. forces in Iraq in coming weeks, but that decision hasn't been made," Dunford said.