LONDON — Security was stepped up around the world Saturday as governments and intelligence services responded to three terror attacks that left dozens dead and raised the specter of more ISIS-inspired atrocities.
Britain's Prime Minister and French President Francois Hollande held parallel emergency security summits in the wake of Friday's bloodbath in France, Tunisia and Kuwait.
The New York Police Department said it was stepping up security and soon will be adding hundreds of officers to its counter-terror unit — even though there is no specific threat to the city — while authorities in Britain signaled extra precautions at major public events planned for the weekend.
Thousands of spooked Western tourists were being evacuated from hotels in the Tunisian resort city of Sousse after gunmen attacked vacationers, sparking panic on the beaches and leaving at least 39 dead. Pictures showed blood-soaked sun loungers being used as makeshift stretchers.
Two of Friday's attacks were claimed by ISIS, just days after it urged supporters to unleash "a month of disaster" during the Muslim holy period of Ramadan.
"The murders in Tunisia and the events in France and Kuwait are a very stark reminder that we can never take our security for granted," Britain's defense secretary Michael Fallon said, amid reports than many of the tourists killed were British.
U.K. tour operators Thomson and First Choice said their customers were among "a number of fatalities" and they had sent 10 planes to bring home 2,500 tourists Saturday.
Tunisia plans to shut down 80 mosques that remain outside state control in order to curb extremism, Prime Minister Habib Essid said.
ISIS claimed responsibility for the beach massacre, identifying the culprit as a local man who it described as "one of the soldiers of the Caliphate."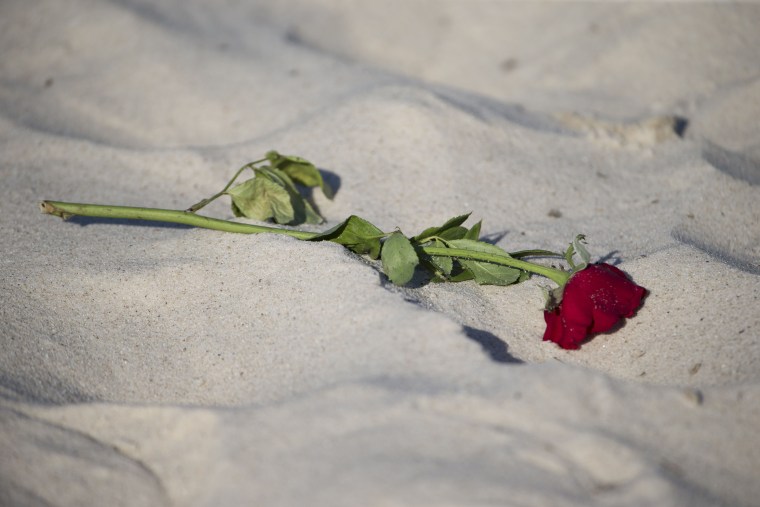 It also said it was behind the carnage in Kuwaity City, where a suicide bomber walking into a mosque during Friday prayers and blew up worshippers, leaving 10 dead and more than 200 wounded.
In France, a delivery company worker with links to radical Islam beheaded his boss then tried to blow up a U.S.-owned gas factory in an apparent terror attack but there has been no confirmed link to ISIS.
"This illustrates yet again that — as far as the [ISIS] death cult is concerned — it's coming after us," said Australia's Prime Minister Tony Abbott. "Regrettably, as we saw in France, all you need for terrorism these days is a knife, a flag, a camera phone and a victim. This is the grim reality the world faces now."
Helen Ball, Deputy Assistant Commissioner of of London's Metropolitan Police, said security would be increased at planned events Saturday including the city's Gay Pride march and Armed Forces Day, The Times reported.