BEIRUT — A triple truck bomb attack claimed by ISIS killed at least 50 people and wounded 80 others in Syria, a spokesman for the Kurdish militia that controls the area said on Friday.
The town in the northeastern province of Hasaka is controlled by the Kurdish YPG militia, which has been battling ISIS with the support of U.S.-led airstrikes.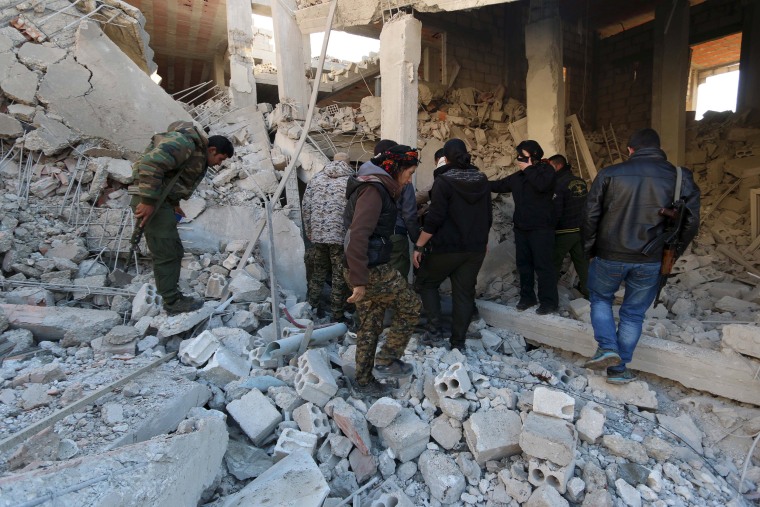 Kurdish fighters have advanced against the militants in the last few weeks in Hasaka, notably taking over the town of al Houl.
The three blasts, carried out by at least two suicide bombers, struck outside a hospital, at a market and in a residential area in the town of Tel Tamer late on Thursday, the YPG's Redur Xelil said via an Internet messaging service.
"There is massive destruction in the town and the number killed is between 50 and 60, all of them civilians," he said.
ISIS later said in an online statement that three of its fighters driving three separate vehicles had detonated the suicide bombs targeting "bases" belonging to Kurdish fighters.