ISIS released a video on Tuesday that appears to show a child soldier shooting and killing two prisoners whom the militants accuse of spying for Russia.
The video opens with what ISIS presents as confessions — each of the two men telling an off-camera interviewer that he is a spy for the Russian intelligence service. It is unknown whether the prisoners were forced to confess. Later, in a barren field, the video shows an adult ISIS fighter next to a boy, who steps forward and executes the men.
The video, published by the media arm of ISIS, includes a warning that the militants will show spies no mercy.
Flashpoint Partners, a service that monitors jihadist groups, identified the child as Kazakh and said that he had appeared in two previous ISIS videos. The boy is part of a 150-person family that arrived in Syria more than a year ago and has been part of ISIS operations, the service said.
The video shows the "evolution of his radicalization and desensitization to violence," Flashpoint said in a report.
As NBC News has reported, ISIS recruits boys and stages camps to train them as soldiers. They are used as human shields, suicide bombers and enforcers. ISIS boasts of its little fighters in videos with titles such as "Cubs of the Islamic State."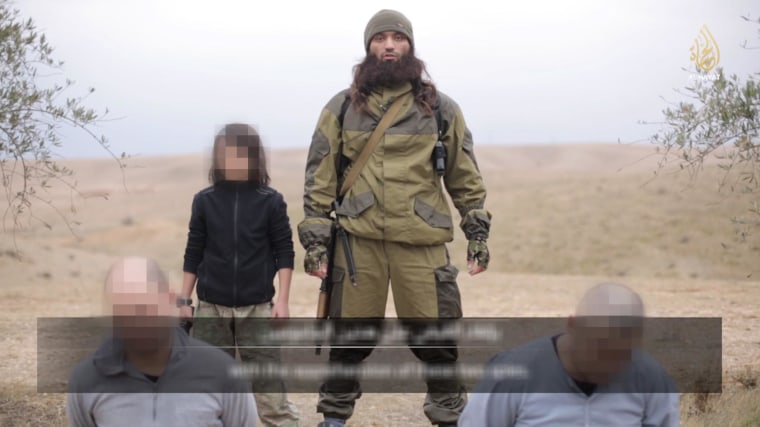 IN-DEPTH
— Erin McClam