LONDON — A would-be Islamic State fighter appeared in a British court Wednesday accused of assisting in a plot to attack Prince George.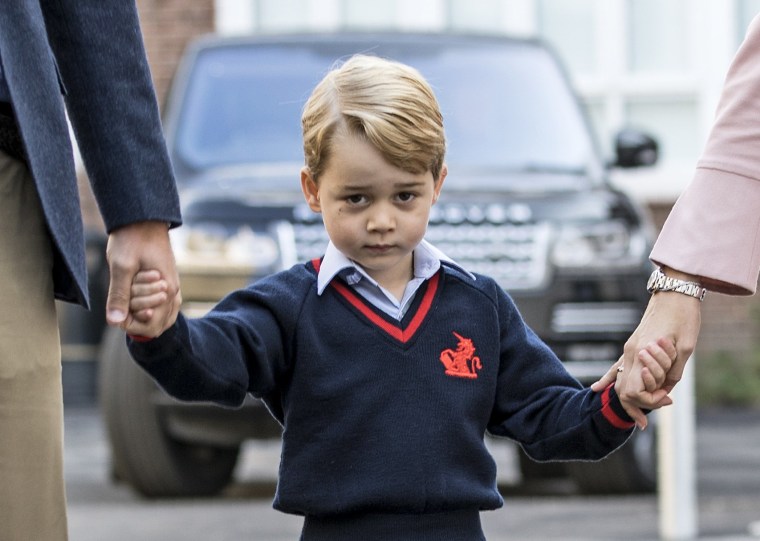 Husnain Rashid, 31, from Lancashire, northern England, posted details of the elementary school attended by Queen Elizabeth II's great-grandson on encrypted messaging app Telegram, prosecutors said.
The unemployed web designer uploaded a photograph of the four-year-old alongside a black silhouette of a jihadi fighter and the caption: "Even the royal family will not be left alone."
Rashid was allegedly planning to join ISIS in Syria but had also posted the information to encourage an attack on George, the eldest child of Prince William and wife Kate — who are known as the Duke and Duchess of Cambridge.
Rashid faces two charges of preparing acts of terrorism and assisting others to commit acts of terrorism. He is due to appear in court again on Dec. 20.
George has a younger sister, Princess Charlotte, and Kate is expecting a third child.