Both the Taliban and ISIS claimed responsibility for a deadly terror attack in the Afghan capital on Monday, underscoring competition between the rival militant groups and what could be territorial incursion.
The suicide car bomb hit a minibus carrying guards working for the Canadian embassy, killing 14 Nepalese nationals and wounding several others.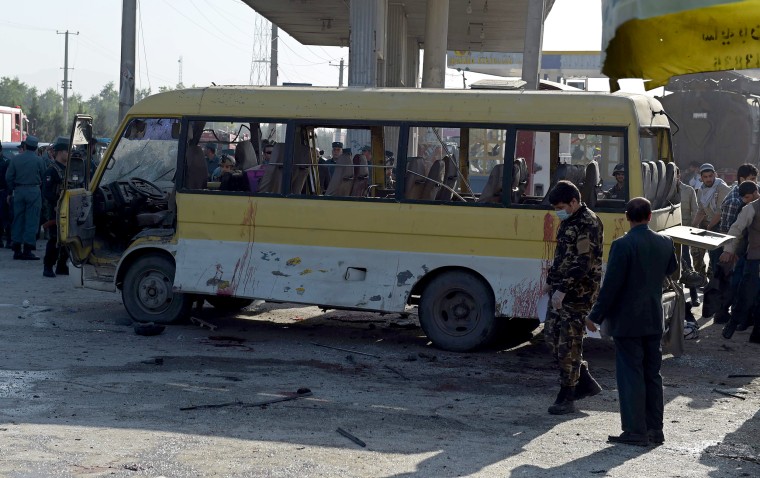 ISIS' Khorasan "province" — which covers Afghanistan and Pakistan — released an official statement claiming credit for the attack with a photo of the alleged bomber.
Related: Militants Swap Taliban for ISIS, Commanders Say
If true, the claim would mark the first major ISIS attack in the Afghan capital. Kabul has been stricken by violence from the Taliban but largely immune to ISIS' creep in other parts of the country.
The Taliban quickly threw water on the claim, saying it had specially trained and deployed a suicide bomber Monday to target U.S. and NATO officials.
"This ISIS claim seems rubbish," Taliban spokesman Zabihullah Mujahid told NBC News. "They (ISIS) don't have the courage to carry out such an attack in an important area like this."
The Taliban often exaggerates claims in the wake of attacks.
Afghan officials only publicly acknowledged the presence of ISIS in the country in February. However, fighters have told NBC News about how fighters have been trading their allegiance to the Taliban for ISIS' chapter in the region.