Slain ISIS hostage Kayla Mueller's father has accused the Obama administration of putting its policy of not paying ransoms "in front of American citizens' lives."
In an exclusive interview with TODAY's Savannah Guthrie, Carl Mueller said he had mixed feelings about the government's refusal to negotiate with terrorist groups who kidnapped foreigners. Other Western countries are known to have paid millions to secure the release of their nationals.
"We understand the policy about not paying ransom," he said. "But on the other hand, any parents out there would understand that you would want anything and everything done to bring your child home. And we tried. And we asked. But they put policy in front of American citizens' lives."
When asked whether the government did enough to help the 26-year-old aid worker, Mueller's mother Marsha replied: "​I think they wanted to. But I think again, it's the policy. And I don't think anyone had any idea this group would be as powerful as they were."
Watch the full interview Monday on TODAY.
The Arizona native was captured in Syria in August 2013.
In a letter sent to her family last spring, Mueller wrote: "I DO NOT want the negotiations for my release to be your duty, if there is any other option take it, even if it takes more time."
Mueller's mother, Marsha Mueller, said that she put her daughter's fate in the hands of a higher power.
"I just saw such joy in her in helping. And it was something that she was called to do," Marsha Mueller told Guthrie. "So ... a long time ago, I accepted that I can't control my kids. I can't control any of this. I've just gotta put her in God's hands and let him take care of her."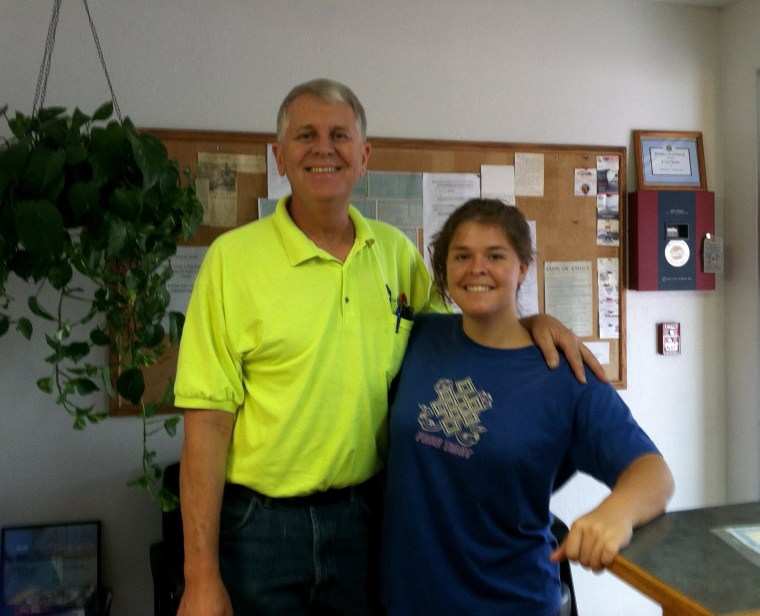 ISIS claimed Mueller was killed in a coalition airstrike. Before her death was confirmed earlier this month, President Barack Obama had stressed that the U.S. was deploying "all assets" to save Mueller. She was believed to be the last American hostage held by ISIS.
Three others — James Foley, Steven Sotloff and Abdul-Rahman Kassig — were beheaded by the militant group.
In August, a U.S. intelligence official told NBC News that ransom payments are one of ISIS's major sources of income, with "tens of millions of dollars" paid by some European governments and wealthy relatives of the kidnap victims over the past two years. The low end of the estimate range is "well above $25 million," the official said on condition of anonymity.
ISIS had asked GlobalPost, the last news organization to employ Foley, for 100 million euros (approximately $132 million) in return for his release.
At the time of his Foley's death, GlobalPost CEO Phil Balboni was quoted as saying that he knew that recent ransoms for other kidnapped journalists had been between 2 million and 4 million euros (roughly $2.6 million to $5.2 million).
Foley's mother later said she was "embarrassed and appalled" by the American government and accused U.S. officials of not doing enough to rescue her son while he was in captivity.
"I pray that our government will be willing to learn from the mistakes that were made and to acknowledge that there are better ways for American citizens to be treated," Diane Foley added.
NBC News' Karen Trosset and Robert Windrem contributed to this report.