Friends and family of slain ISIS hostage Kayla Mueller said they hoped her death would achieve what she'd worked for before she was kidnapped: raising the awareness of Syrian refugees.
"The things that were important to Kayla are finally getting the attention they deserve," aunt Lori Lyon said in a tearful news conference in her hometown of Prescott, Arizona, Tuesday — hours after the family confirmed that Mueller had died while in ISIS' hands.
The Rev. Kathleen Day, who runs the United Christian Ministry at Northern Arizona University, where Mueller was a student, recalled following her blog posts from Syria. "I hope you can tell the entire world here what I've said here, and what I've seen," Mueller wrote, according to Day. The pastor also recalled Mueller's recollection of refugees' frequent response when they learned she was American: "Where is the world?"
"We're right here, Syria," Day said. "We've seen your suffering reflected in Kayla's eyes."
Eryn Street, a close friend of Mueller's, recalled her seemingly limitless empathy. "She had an amazing ability to share in someone else's suffering and add a little happiness to it," Street said.
She added: "I'm not yet sure how to live in a world without Kayla, but I do know we're living in a better world because of her."
In an interview with BuzzFeed News on Tuesday, President Obama called Mueller "an outstanding young woman and a great spirit — and I think that spirit will live on."
He added, "I think the more people learn about her, the more they appreciate what she stood for and how it stands in contrast with the barbaric organization that held her captive ... but I don't think it's accurate ... to say that the United States government hasn't done everything we could."
The family of Abdul-Rahman Kassig, another American aid worker who was captured by ISIS and who was murdered by the group, offered its condolences Tuesday.
Mueller, 26, was confirmed dead Tuesday morning, four days after ISIS claimed she'd been killed by a coalition airstrike in Syria.
A senior U.S. official said the evidence consisted of a photograph emailed to the family and "appears to show her dead with trauma injuries." But the official said the injuries were not consistent with injuries suffered by victims of an airstrike.
Jen Psaki, a U.S. State Department spokeswoman, said the government were not able to confirm a cause of death. "The U.S. military has indicated that there was no evidence of civilians in the target area prior to any recent coalition airstrikes," Psaki said.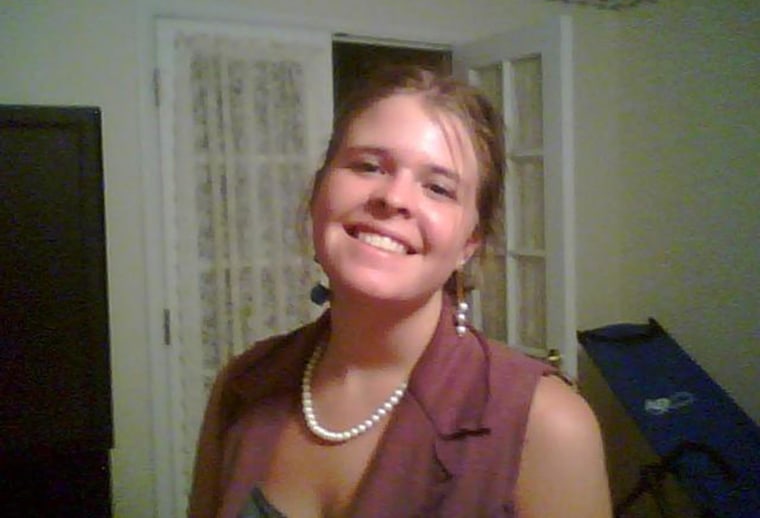 Pentagon spokesman Rear Admiral John Kirby on Tuesday also dismissed ISIS' assertion that the Jordanian air strike was responsible for Mueller's death.
"Let's not forget in whose hands this woman died. And let's not forget who's ultimately responsible for it: ISIL," Kirby said, using an alternate acronym for the Islamic State in Iraq and al-Sham.
Mueller traveled to the Turkish-Syrian border to work with refugees in December 2012, and was taken captive in Aleppo, Syria on Aug. 4, 2013, while leaving a Doctors Without Borders hospital. Her family asked the media to keep her name out of the press out of fears it would endanger her life.
Mueller was among the U.S. hostages Army Delta Force commandos unsuccessfully tried to rescue in an operation in Raqqa last July. And Congressman Paul Gosar, a Republican whose district encompasses Mueller's hometown, told the Arizona Republic this week that there were other plans to rescue Mueller that either failed or were shot down by her family as too risky.